Notice:Naijauncut will never contact you to demand money in order not to release your leak or secret. Naijauncut does not work with anybody who will contact you. Naijauncut does not contact people (you will have to contact us). If you are contacting us, make sure its only the official number Below the Page OR With our email which is displayed on the website. Apart from this number, any other number that contacts you is scam. Don't fall victim to blackmailers and scam.
A Bulawayo woman from Bradfield suburb has moved out of her matrimonial home after finding her husband having gay sex with his longtime friend.
Fungai Mtomba caught her husband Milton Ngwerume in compromising position with his longtime friend only identified as Rashid.However, the man could neither confirm nor deny the allegations
when contacted for comment.
It is alleged that on 23 December 2012, Ngwerume sent Mtomba to his rural home in Masvingo for a holiday with his family. He is said to have driven her and spent only one day in Masvingo before coming back to celebrate Christmas in Bulawayo.
"He told me to stay home and help my in-laws in the fields until he called me back. I stayed at our rural home and intended to come back end of January. However, a neighbour phoned me informing me that Milton was acting funny with Rashid. The neighbour claimed he had spotted the two caressing in the garage and after noticing that they had been spotted, he claims they approached him pleading that he keeps it tohimself.," said the wife. She added: "I had never suspected that he could be cheating on me. We could exchange phones anytime and I never saw any suspicious messages even from a man."
Mtomba told of how she caught her husbandromancing another man. She said she left Masvingo on Monday evening and got to their lodgings at night. When she got home, she used her keys to gain entry into the house and proceeded to the bedroom. Ngwerume and Rashid were seemingly absorbed in the pleasures of the affair as Mtomba claims she got into the bedroom without being noticed.
"I caught them red-handed caressing and they were stark naked. Milton's reaction was indifferent and he plainly told me to be comfortable with whatever decision I want to take. I was shocked and could not move for a moment. When I gained composure, I made up my mind and decided to move out and stay with my relatives," she said.
Ngwerume could neither deny nor confirm the allegations. He said the issue between him and his wife was not for public consumption. "I have issues with my wife and she moved out but let me warn you against publishing this matter. This is a private and confidentialmatter," he said. Rashid was unreachable on his mobile phone.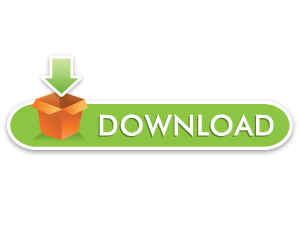 FOR Complain/Post Removal: SEND Message To Our Email ([email protected])
You can follow us on twitter
WhatsApp: +2348163548145

OR

Telegram: +2348163548145
The point of sharing this?
A lot of bad people are using nude pictures to scam innocent people especially white men and women. If they lay their hands on your naked pictures they can use it as a scam material to aid them in their bad adventures. When your naked pictures are uploaded here you can contact us for removal so far you have proof! Pictures and Videos removed from this site is free! WE DONT charge a DINE
If Ladies could listen to our advice, it will be to their own good because guys are not what they always appears when in happy mood. They turn to show different colours when they are bitter. And giving your nude pictures to your guy will not make him love you more. It rather puts your hand in his mouth as when you hit him on the head, he will have no option than to bit you. A word to a wise lady.
Oh yeah we do try our best to keep you guys informed with what is going around you. And yeah this should serve as a lesson to everyone especially the female reader. Your past can hunt you this should preach, never use your today to kill your future.
My take: Never ever on any circumstance allow yourself to be video taped in any form whatsoever in the name of love or fun. the consequences can be really disastrous! Beware!