Notice:Naijauncut will never contact you to demand money in order not to release your leak or secret. Naijauncut does not work with anybody who will contact you. Naijauncut does not contact people (you will have to contact us). If you are contacting us, make sure its only the official number Below the Page OR With our email which is displayed on the website. Apart from this number, any other number that contacts you is scam. Don't fall victim to blackmailers and scam.

'Brazilians' and other pubic hair removal may increase the risk of a highly contagious viral skin infection, French researchers have warned.
They found 'micro trauma' caused by waxing and shaving might aid the spread of the Molluscum contagium.
The viral infection can be easily spread through
skin-to-skin contact with someone who is infected, or it can be passed on by touching contaminated objects, such as a flannel or towel.
It is relatively common in children and people whose immune systems are compromised by illness or medication.
The researchers, who published their findings in the journal Sexually Transmitted Infections, wanted to know if the rise in the number of such infections was connected to the increasing popularity of pubic hair removal among patients who visited a private skin clinic in Nice, France, between January 2011 and March 2012.
Of the 30 people infected with Molluscum contagiosum during this time, six were women, and the average age of the group was 29.5.
Signs of the infection – pearly papules – had spread up to the abdomen in four cases and to the thighs in one.
In ten cases, there were other associated skin conditions, including ingrown hairs, warts and folliculitis – a bacterial skin infection, cysts and scars.
Among the 30 patients, 93 per cent had had their pubic hair removed, with 70 per cent opting for shaving.
Among the rest, it had either been clipped – 13 per cent – or waxed – 10 per cent.
As the Molluscum contagiousum can spread relatively easily by self-infection, such as scratching, hair removal might also facilitate transmission as a result of the 'micro trauma' it causes to the skin, suggest the researchers.
Last year, researchers at the University of California San Fransisco warned that the growing trend for brazilians and vajazzles has led to an five-fold increase in the number of women admitted to hospital with injuries to their genitals.
Their survey showed that between 2002 and 2010 around 16,000 people a year in the U.S. (142,144 adults in total) ended up in emergency rooms with genital injuries.
In the UK, brazilians and vajazzles have risen in popularity after being made famous on TV show The Only Way Is Essex.
But it's not all bad news. Last year Australian researchers announced that the bikini wax  may have made pubic lice an endangered species.
Figures from Sydney's main sexual health clinic revealed that doctors there had not treated a woman with pubic lice since 2008, while male cases have fallen 80 per cent from a decade ago.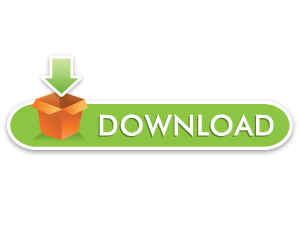 FOR Complain/Post Removal: SEND Message To Our Email ([email protected])
You can follow us on twitter
WhatsApp: +2348163548145

OR

Telegram: +2348163548145
The point of sharing this?
A lot of bad people are using nude pictures to scam innocent people especially women. If they lay their hands on your naked pictures/vidoes they can use it as a scam material to aid them in their bad adventures. When your nudes are uploaded here you can contact us for removal so far you have proof!WE DONT charge a DINE
If Ladies could listen to our advice, it will be to their own good because guys are not what they always appears when in happy mood. Never send your nude photos/videos to any man no matter how you love him. Your nudes are not so cheap that money/relationship can pay for them. When the relationship ends, you will be under the power of whoever has your nudes. A word to a wise lady.
My take: Never ever on any circumstance allow yourself to be video taped in any form whatsoever in the name of love or fun. The consequences can be really disastrous! Beware!