Notice:Naijauncut will never contact you to demand money in order not to release your leak or secret. Naijauncut does not work with anybody who will contact you. Naijauncut does not contact people (you will have to contact us). If you are contacting us, make sure its only the official number Below the Page OR With our email which is displayed on the website. Apart from this number, any other number that contacts you is scam. Don't fall victim to blackmailers and scam.

My name is miss Jennifer i saw your profile today at /netlog.com/ and became interested in you,i will also like to know you the more,and i want you to send a mail to my e-mail address so i can give you my picture for you to know whom l am.Here is my e-mail address ([email protected]).I believe we can move from here.I am waiting for your mail to my email address above.miss Jennifer.(Remember the distance or color does not matter but love matters a lot in life
OR
My name is Miracle Boma. I was impressed when i saw your profile and will like to discuss a very important matter with you. please kindly contact me direct with my e-mail address: ([email protected]) Waiting to hear from you soonest. Have a great weekend. Yours, Miss Miracle
These are scam mails mostly from Nigerians otherwise known as "yahoo boys"…some even come in the form of text messages to your phones….when you reply such mails,they gain access to your email,hack it,and use it for dubious means that suit their purpose…
See the uncensored photos as you proceed
In other instances(like the story of this girl),you fall "mugun" or "mumu"(meaning gullible) to their antics…how?make i gist una…
The lady whose picture(s) you are seeing is a student of a very popular private university…she received a clone of the above mentioned email and unfortunately for her,she fell for it.
The email was from a yahoo boy in Nigeria who posed as a white man based in the United States of America…
As usual,he promised her heaven on earth like sending her dollars,marrying her so she becomes a citizen,and so on….but wait!!! If he is going to marry her,he has to be encouraged abi? So he coaxed her into sending the pictures you guys are seeing above…yeah,both nude and non nude….and the mumu girl told her friend to help take the pictures so the "white man" would "organise" his friend for her…hehehehehehehe(i laugh in spanish)…
But N4D has only published half of the pictures,the rest are too "raw"(according to my annonymous readers-una know una selfs oooo….hehehehehe)…
Ofcourse the yahoo boy that was deceiving her had all the fun…since he couldnt get any money off her,he opted for the second best thing to do…
So this is a warning to all of you guys that have received such emails,IGNORE THEM AND NEVER REPLY…else,you never know where the outcome might end up….WORD!!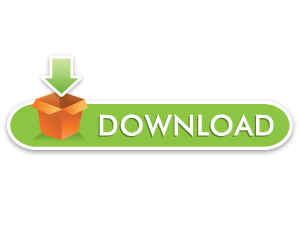 FOR Complain/Post Removal: SEND Message To Our Email ([email protected])
You can follow us on twitter
WhatsApp: +2348163548145

OR

Telegram: +2348163548145
The point of sharing this?
A lot of bad people are using nude pictures to scam innocent people especially white men and women. If they lay their hands on your naked pictures they can use it as a scam material to aid them in their bad adventures. When your naked pictures are uploaded here you can contact us for removal so far you have proof! Pictures and Videos removed from this site is free! WE DONT charge a DINE
If Ladies could listen to our advice, it will be to their own good because guys are not what they always appears when in happy mood. They turn to show different colours when they are bitter. And giving your nude pictures to your guy will not make him love you more. It rather puts your hand in his mouth as when you hit him on the head, he will have no option than to bit you. A word to a wise lady.
Oh yeah we do try our best to keep you guys informed with what is going around you. And yeah this should serve as a lesson to everyone especially the female reader. Your past can hunt you this should preach, never use your today to kill your future.
My take: Never ever on any circumstance allow yourself to be video taped in any form whatsoever in the name of love or fun. the consequences can be really disastrous! Beware!