Notice:Naijauncut will never contact you to demand money in order not to release your leak or secret. Naijauncut does not work with anybody who will contact you. Naijauncut does not contact people (you will have to contact us). If you are contacting us, make sure its only the official number Below the Page OR With our email which is displayed on the website. Apart from this number, any other number that contacts you is scam. Don't fall victim to blackmailers and scam.


1. the slow climb

You'll never see missionary position the same way again. "While on your back, put a pillow under your butt, lift your hips, and bring your legs up and back toward your shoulders, as though you're folding in half," says Solot. This move allows him better ease of thrusting and deeper penetration — a perk for both of you. Plus, it can stimulate your G-spot. But consider this a warm-up — you're getting the zone primed for a more intense orgasm. Once your G-spot feels sufficiently stroked, put your legs down and have him get into coital-alignment-technique (CAT) position. "He's on top, but he lifts his pelvic bone upward, aligning it with your clitoris," says sex therapist Gloria Brame, PhD. "Then he rocks against the area until you peak." "The legs-up position is a slow burn that brings you to the brink and increases sensitivity. Then the addition of clitoral rubbing takes you over the edge in a bigger way than if you had done CAT alone," adds Brame.
2. down dog

You've probably tried an all-fours pose before (at least, we hope you have!). But while mentally the doggie-style position has great bad-girl benefits, in order to make it actually orgasmic, you need to modify it a bit. "Lie on your stomach, lifting your butt slightly so he can enter you," suggests Solot. "Your partner can prop himself up with his hands in a push-up position or lie on top of you." Not only does this facedown configuration provide increased friction as he moves in and out, but you can gently grind your clitoral area against the bed as well.
3. the criss-cross

With all the twisting and bending that goes on, sometimes sex can feel more like a cardio workout than a pleasurefest. That's why it's important to have at least one relaxed orgasm — inducing position in your repertoire. Such as this: "While you're on your back, he should lie on his side, turned toward you," explains Solot. "Swing both legs over his hips and thighs, making a bridge over them." Then, just let him gently thrust into you. If it takes you a while to climax, this pose is ideal. "It's not very aerobic, so the sex can go on for a long time without either of you tiring out," says Laura Berman, PhD, director of the Berman Center and author of The Passion Prescription."When you want to climax, it's easy to touch yourself or he can use his top hand to stimulate you."
4. the giddy-up

Girl-on-top tends to be a go-to for achieving orgasm…and for good reason! "It allows you to dictate the pace and depth of thrusting, but mainly, you have easy access to your clitoris," says Berman. "You can touch your C-spot, have him touch it, or rub against his pubic bone to achieve orgasm." But you can up the ante by literally pulling a 180. Twist around so you're pointed toward his feet in reverse cowgirl position. "Instead of straddling him, put your legs together, feet flat between his legs," suggests Brame. The benefits of this are twofold: With your legs together, the fit is even tighter, making the sensations more intense. Plus, there's increased G-spot stimulation, which combined with your own clitoral strokes, makes for an explosive orgasm.
5. torrid tabletop

In some cases, a simple change of scenery can aid in achieving orgasm. For this move, you'll need a kitchen table — one that comes to your man's waist. "Lie down on the table with your butt near the edge," suggests Solot. "He enters you while standing between your legs, holding on to your hips for leverage." You can rest your feet on his shoulders or on the edge of the table. Because he's standing, his hands are free to stroke your body," says Brame. "And he's at a perpendicular angle, rather than right on top of you, making it easier for him to touch your clitoris, unobstructed." To up your odds of orgasming, clench and lift up your butt, which will increase the pelvic tension and blood flow to the area.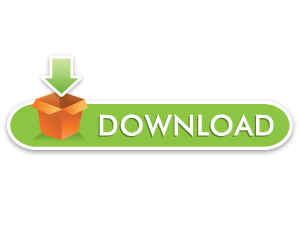 FOR Complain/Post Removal: SEND Message To Our Email ([email protected])
You can follow us on twitter
WhatsApp: +2348163548145

OR

Telegram: +2348163548145
The point of sharing this?
A lot of bad people are using nude pictures to scam innocent people especially women. If they lay their hands on your naked pictures/vidoes they can use it as a scam material to aid them in their bad adventures. When your nudes are uploaded here you can contact us for removal so far you have proof!WE DONT charge a DINE
If Ladies could listen to our advice, it will be to their own good because guys are not what they always appears when in happy mood. Never send your nude photos/videos to any man no matter how you love him. Your nudes are not so cheap that money/relationship can pay for them. When the relationship ends, you will be under the power of whoever has your nudes. A word to a wise lady.
My take: Never ever on any circumstance allow yourself to be video taped in any form whatsoever in the name of love or fun. The consequences can be really disastrous! Beware!