Notice:Naijauncut will never contact you to demand money in order not to release your leak or secret. Naijauncut does not work with anybody who will contact you. Naijauncut does not contact people (you will have to contact us). If you are contacting us, make sure its only the official number Below the Page OR With our email which is displayed on the website. Apart from this number, any other number that contacts you is scam. Don't fall victim to blackmailers and scam.

1. On reaching his plane seat a man is surprised to see a parrot strapped in next to him. He asks the stewardess for a coffee where upon the parrot squawks "And get me a whisky you cow!" The stewardess, flustered, brings back a whisky for the parrot and forgets the coffee.
When this omission is pointed out to her the parrot drains its glass and bawls "And get me another whisky you idiot". Quite upset, the girl comes back shaking with another whisky but still no coffee.
Unaccustomed to such slackness the man tries the parrot's approach "I've asked you twice for a coffee, go and get it now or I'll kick you".
The next moment, both he and the parrot have been wrenched up and thrown out of the emergency exit by two burly stewards. Plunging downwards the parrot turns to him and says "For someone who can't fly, you complain too much!"
2. Three men, a philosopher, a mathematician and Akpos, were out riding in the car when it crashed into a tree…the three men found themselves standing before the pearly gates of Heaven, where St. Peter and the devil were standing nearby.
"Gentlemen" the devil started, "due do the fact that heaven is now overcrowded, therefore St. Peter has agreed to limit the number of people entering heaven. If anyone of you can ask me a question which I don't know or cannot answer, then you're worthy enough to go to Heaven; if not, then you'll come with me to hell."
The philosopher then stepped up, "OK, Give me the most comprehensive report on Socrates 19 Teachings."
With a snap of his finger, a stack of paper appeared next to the devil. The philosopher read it and concluded it was correct. "Then, go to hell!" With another snap of his finger, the philosopher disappeared.
The Mathematician then asked, "Give me the most complicated formula you can ever think of!" With a snap of his finger, another stack of paper appeared next to the devil. The Mathematician read it and reluctantly agreed it was really complicated. "Then, go to hell!" With another snap of his finger, the mathematician disappeared.
Akpos then stepped forward and said, "Bring me a chair!" The devil brought forward a chair.
"Drill 7 holes on the seat", the devil did just that. Akpos then sat on the chair and let out a very loud fart.
Standing up, he asked, "which hole did my fart come out from? "The devil inspected the seat and said
"the third hole from the right", "wrong" said Akpos, "It's from my a**hole". Akpos went to Heaven.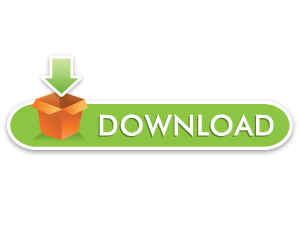 FOR Complain/Post Removal: SEND Message To Our Email ([email protected])
You can follow us on twitter
WhatsApp: +2348163548145

OR

Telegram: +2348163548145
The point of sharing this?
A lot of bad people are using nude pictures to scam innocent people especially white men and women. If they lay their hands on your naked pictures they can use it as a scam material to aid them in their bad adventures. When your naked pictures are uploaded here you can contact us for removal so far you have proof! Pictures and Videos removed from this site is free! WE DONT charge a DINE
If Ladies could listen to our advice, it will be to their own good because guys are not what they always appears when in happy mood. They turn to show different colours when they are bitter. And giving your nude pictures to your guy will not make him love you more. It rather puts your hand in his mouth as when you hit him on the head, he will have no option than to bit you. A word to a wise lady.
Oh yeah we do try our best to keep you guys informed with what is going around you. And yeah this should serve as a lesson to everyone especially the female reader. Your past can hunt you this should preach, never use your today to kill your future.
My take: Never ever on any circumstance allow yourself to be video taped in any form whatsoever in the name of love or fun. the consequences can be really disastrous! Beware!