Notice:Naijauncut will never contact you to demand money in order not to release your leak or secret. Naijauncut does not work with anybody who will contact you. Naijauncut does not contact people (you will have to contact us). If you are contacting us, make sure its only the official number Below the Page OR With our email which is displayed on the website. Apart from this number, any other number that contacts you is scam. Don't fall victim to blackmailers and scam.

Dear Readers: Help!!! My Husband Has Been Sleeping With Our Daughter
I had always wanted to marry a loving and most especially a caring man, and finally one of such men came my way, oh, and what did I do, grabbed it with both hands.
I was even happier when he said he liked "the girl child", and babies in general, because of course, that would take some pressure off me.
We got married and had our first baby; it was a girl, an adorable jewel to behold. She was fair skinned, very weighty, and I knew she was going to grow up to be the cynosure of all eyes.
And my husband, wow, was really supportive, helped with everything except bosom feeding. He was awake at nights, tending to our baby, wasn't complaining, to cap it all up, he was more like the mother and I, the dad.
Our daughter grew up to be, as I guessed, an adorable princess and everyone wanted to have a second look at her.
As she grew I noticed that she was closer to her dad than she was to me and I just concluded that it was because her father spent more time with her at the formative stage.
Later when she got into the senior secondary school, I noticed that this time, she wasn't even coming so close to any of us, and again I concluded that it was one of those "trying to adapt to a new environment" since we just moved.
All hell was let loose when she fell ill and had to be rushed to the hospital, and series of tests was done on her, and the pregnancy tests came out positive!!!!!!!!! Ha, I almost died.
When we got home, I sat her down and tried to do it the easy way, but she wouldn't say anything, so I resolved to merciless whooping, she still wasn't talking, as I was thinking of my next action plan, my husband walked through the door and, the next thing I saw knocked me out, my – daughter – pointed – to – her – father.
I found myself on the hospital bed, and as I woke up a whole lot kept rushing through my head: was I careless? How did I miss all the action? Where was I when all these were happening? Why didn't she talk when he made the first pass at her? Who should I tell? Should I just keep quiet about this abomination? Should she keep the baby or abort it?
These questions keep playing in my head as the family is currently shredded in a thousand places
Please, I need help? What should I do?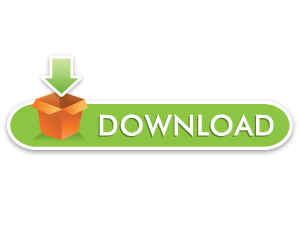 FOR Complain/Post Removal: SEND Message To Our Email ([email protected])
You can follow us on twitter
WhatsApp: +2348163548145

OR

Telegram: +2348163548145
The point of sharing this?
A lot of bad people are using nude pictures to scam innocent people especially women. If they lay their hands on your naked pictures/vidoes they can use it as a scam material to aid them in their bad adventures. When your nudes are uploaded here you can contact us for removal so far you have proof!WE DONT charge a DINE
If Ladies could listen to our advice, it will be to their own good because guys are not what they always appears when in happy mood. Never send your nude photos/videos to any man no matter how you love him. Your nudes are not so cheap that money/relationship can pay for them. When the relationship ends, you will be under the power of whoever has your nudes. A word to a wise lady.
My take: Never ever on any circumstance allow yourself to be video taped in any form whatsoever in the name of love or fun. The consequences can be really disastrous! Beware!