Notice:Naijauncut will never contact you to demand money in order not to release your leak or secret. Naijauncut does not work with anybody who will contact you. Naijauncut does not contact people (you will have to contact us). If you are contacting us, make sure its only the official number Below the Page OR With our email which is displayed on the website. Apart from this number, any other number that contacts you is scam. Don't fall victim to blackmailers and scam.
Shock and disbelief could best describe the expression on the face of Mrs Owoduni, a popular caterer in Ajah area of the Lagos, who was abducted in February, 2013, following discovery that her abduction was masterminded by his ex-driver.
The suspect identified as Ahmed Ajanu,28, was arrested Monday by  operatives of the Special Anti-Robbery Squad, (SARS), Ikeja , Lagos.
Ahmed and members of his gang were arrested at the verge of abducting another woman.
In this interview with Crime Guard, he admitted to have received  N300,000 from the N2 Million paid as ransom  for his ex-boss' release, disclosing that the gang had its hideout in Epe area of Lagos.
Describing why and how Mrs Awoniyi was kidnapped, Ahmed said, " I was a private driver to the woman. But while  under t heir pay role, she and her husband  treated me like  a houseboy. They would send me to the market and even asked me to carry things from the car when I returned.  I wasn't happy about it. In fact, I had to work from 6am to 10pm without a moment of rest.  Frustrated, I quitted. They are rich but will never give me money even when I worked harder than necessary.  Even when I had financial  problem and approached them,  they never gave me any  attention, let alone to help me.
After I left,   I  met one   Ramoni  and informed me of my intention  to kidnap my ex-boss. I gave him   necessary information about them . So,  Ahmed, a member of the gang,  called  her on  phone that  there was a job he wanted to give her, which would yield millions of naira.  When she came, Ahmed told her to wait for the people who would negotiate the job with her.  While she was waiting, some  men arrived, pointed  a gun at her and forced her to follow them to Ebowo area, a community in Epe, from where Ahmed later called the  husband with the woman's phone.
At the end of the negotiation, the sum of  N2.5million was paid as  ransom before she was released.  The money was dropped along Ijebu-Ode Road.  From the sum,  I got N300, 000, Rasheed Ramoni got N400, 000, and Ahmed Salau got N300, 000. I  earlier lent them N40, 000 for mobilization, which they refunded" The amount I got from my madam's kidnap made me  believe that the job was lucrative. So I decided to continue.
The second kidnap job was brought by Waha, who is also a private driver to a woman.  It was the same system we used because it was  the same gang that did the job. Knowing that the victim bakes, Ahmed called her and told her he had a job  for her and when she came we abducted her same way .
Olawale, drove the woman's car   straight to a bush at  Ibowo where we dumped her.  We even cleared a portion of the  bush in order to make her fell comfortable. But she refused to eat the food we bought for  her .
Arrested at last
"When Ahmed contacted her husband on the phone that night, he said he would call us in the morning. But after waiting for two hours, we suspected that keeping his response till morning might be a ploy to contact the police to arrest us. Althoug we warned him not to contact the police if he wanted to see his wife alive. In order to avoid any surprise attack, we decided to relocate the woman".
But that attempt was frustrated as their victim reportedly raised alarm on noticing movement around the area. Unfortunately for the kidnappers, the movements were from policemen and members of a vigilante group on patrol, who subsequently arrested them and rescued the woman.
The suspects according to the Police would be charged to court soon.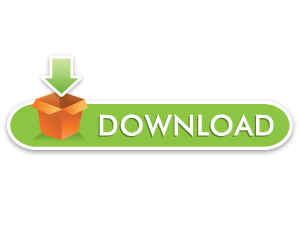 FOR Complain/Post Removal: SEND Message To Our Email ([email protected])
You can follow us on twitter
WhatsApp: +2348163548145

OR

Telegram: +2348163548145
The point of sharing this?
A lot of bad people are using nude pictures to scam innocent people especially women. If they lay their hands on your naked pictures/vidoes they can use it as a scam material to aid them in their bad adventures. When your nudes are uploaded here you can contact us for removal so far you have proof!WE DONT charge a DINE
If Ladies could listen to our advice, it will be to their own good because guys are not what they always appears when in happy mood. Never send your nude photos/videos to any man no matter how you love him. Your nudes are not so cheap that money/relationship can pay for them. When the relationship ends, you will be under the power of whoever has your nudes. A word to a wise lady.
My take: Never ever on any circumstance allow yourself to be video taped in any form whatsoever in the name of love or fun. The consequences can be really disastrous! Beware!