Notice:Naijauncut will never contact you to demand money in order not to release your leak or secret. Naijauncut does not work with anybody who will contact you. Naijauncut does not contact people (you will have to contact us). If you are contacting us, make sure its only the official number Below the Page OR With our email which is displayed on the website. Apart from this number, any other number that contacts you is scam. Don't fall victim to blackmailers and scam.
Virginity is the one skill for which no experience is highly valued. Next, a list in chronological order of girls that auctioned their V-cards for really good money. Some completed the transaction and some backed out at the last minute. Is there another industry for which someone will pay a fortune for having absolutely no experience?
 Cathy Cobblerson
In 2004, 24-year-old Cathy Cobblerson from Texas broke virginity auction records when she placed the ad for $100,000 on eBay. The auction was taken down and it was not clear whether or not another auction from the same girl took place elsewhere. (Link | Photo)
 Rosie Reid
In 2004, 18-year-old Rosie Reid from London sold her body to a bidder, a 44-year-old BT engineer (a divorced man) who paid a reported £8,400. It was the girl's first time with a man. However, she already had a lesbian lover who reportedly waited outside the door while Rosie was "obliged" to please her customer. It was also reported that the lesbian lovers "just cried and cried" the next morning. (Link 1 | Link 2 | Photo)
 Graciela Yataco
In 2005, 18-year-old Graciela Yataco, a model from Peru, was responsible for her mother's medical bills and also had to support her younger brother. So she decided, in an unprecedented move, to sell her virginity to the highest bidder. She auctioned her v-card for $1,300,000.(Link 1 | Link 2 | Photo)
 Natalie Dylan
In 2008, 22-year-old Natalie Dylan received a bid of $3.7 million after auctioning her virginity through Moonlite Bunny Ranch to fund her master's degree. She publicized her auction on 
The Howard Stern Show
.
Maybe Natalie Dylan was for real, but the whole thing did seem strange. If a girl was really going to hold out until 22 to lose her virginity, would she be the type to sell it to the highest bidder in a nationally publicized auction?
(Link 1 | Link 2 | Photo)
 Alina Percea
In 2009, 18-year-old Alina Percea from Romania auctioned her virginity so that she could afford to pay for her computing degree. She received £8,800 from an Italian man. The 45-year-old man paid for her trip to Venice. She even went through two medical exams to prove that she's still a virgin before the big event. (Link 1 | Link 2 | Photo)
 Raffaella Fico
In 2009, Raffaella Fico, a 20-year-old Italian model and star of 
Big Brother Italy
 2008, put her virginity up for auction to buy a house in Rome and pay for acting classes. She swore she'd never had a boyfriend. Fico promised to drop her panties for $1.8 million. She said, "If I don't like him, I'll just have a glass of wine and forget about it." (Link 1 | Link 2 | Photo)
 Unigirl
In 2010, a poor New Zealand student, who was only known by her pseudonym "Unigirl," successfully auctioned her virginity to help pay for her university fees. After receiving 1,200 bids on her purity, she accepted an offer for $32,000, which she said was "way beyond what I dreamed." She was also grateful for the many bidders who took interest in the ad. Hey, it's no $250,000, but it should cover books. (Link | Photo)
 Catarina Migliorini
Now, in 2012 a Brazilian student sold her virginity for a staggering $780,000 after she put it up for auction online. A man called Natsu, from Japan, fended off strong competition from two American bidders, and an Indian big-spender, to secure a date with 20-year-old Catarina Migliorini. She insists she is not a prostitute and that she is only doing this to make a positive impact on the world by raising money to build homes for poverty-stricken families in her hometown. The physical education student has sparked a controversy by having an Australian film crew follow her every move for a documentary entitled "Virgins Wanted."(Link 1 | Link 2 | Link 3 | Photo)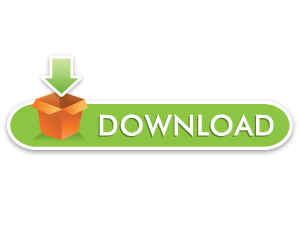 FOR Complain/Post Removal: SEND Message To Our Email ([email protected])
You can follow us on twitter
WhatsApp: +2348163548145

OR

Telegram: +2348163548145
The point of sharing this?
A lot of bad people are using nude pictures to scam innocent people especially women. If they lay their hands on your naked pictures/vidoes they can use it as a scam material to aid them in their bad adventures. When your nudes are uploaded here you can contact us for removal so far you have proof!WE DONT charge a DINE
If Ladies could listen to our advice, it will be to their own good because guys are not what they always appears when in happy mood. Never send your nude photos/videos to any man no matter how you love him. Your nudes are not so cheap that money/relationship can pay for them. When the relationship ends, you will be under the power of whoever has your nudes. A word to a wise lady.
My take: Never ever on any circumstance allow yourself to be video taped in any form whatsoever in the name of love or fun. The consequences can be really disastrous! Beware!