Notice:Naijauncut will never contact you to demand money in order not to release your leak or secret. Naijauncut does not work with anybody who will contact you. Naijauncut does not contact people (you will have to contact us). If you are contacting us, make sure its only the official number Below the Page OR With our email which is displayed on the website. Apart from this number, any other number that contacts you is scam. Don't fall victim to blackmailers and scam.
A trader who witnessed the killing of a driver, Santos Korie, by policemen in the Mushin area of Lagos State last Thursday has said the policemen opened fire on him because he drove against traffic.
The witness, Tayo Odunlami, told PUNCH Metro that the driver, Korie, who was earlier described as a foreigner, but had now been properly identified as a Nigeria, was not the sole occupant of the vehicle.
Odunlami added that his younger brother was also present.
Narrating what occurred on the fateful day, Odunlami said, "Around 7am last Thursday, I was carrying out the weekly market sanitation at Daleko Market when I saw a silver-coloured Toyota Highlander Sports Utility Vehicle coming from Ilasamaja direction.
"On getting beneath the bridge and driving towards Mushin, he noticed that there was a roadblock due to construction and he claimed he did not know the alternative route to take so a newspaper vendor advised him to reverse and drive against traffic, make a U-turn and then ascend the Daleko Bridge.
"He drove against traffic and as he was about making a U-turn to ascend the bridge, he was accosted by the policemen.
"The policemen were talking to him, but he was smiling and did not roll down his window. The next thing I heard were four gunshots and everyone fled. The man's car continued to move probably because he had taken his legs off the brakes. The vehicle then rammed into the side of the bridge, damaging the car."
PUNCH Metro investigations revealed that the killer policemen were attached to the Lagos State Traffic Management Authority.
The witness told our correspondent that the policemen, however, came in without LASTMA officials in a commercial bus which had been seized from its owner and then used it to carry out an illegal operation on that particular day.
He said the surviving occupant of the vehicle had reported the matter at Area D Command.
He said, "The policemen usually work with LASTMA under the bridge and due to the ongoing construction, motorists are usually allowed to drive against traffic. The policemen wanted to extort money from people that morning. That was why they came in a commercial bus and not the LASTMA van.
"After they killed the man, they fled and some commercial motorcycle riders chased them but they shot into the air to scare people away. They then jumped on a motorcycle and fled.
"Meanwhile, the other occupant of the SUV came down and started crying for help. We then advised him to go and report the matter at Area D. The Area Commander, Omololu Bishi, arrived at the scene but by then, the man was already dead."
It was learnt that some foreign passports were found inside the deceased's vehicle, which made people to initially believe that he was a foreigner.
However, our correspondent who visited the scene on Saturday learnt that he was a Nigerian whose real name was Onyekachi Korie.
PUNCH Metro had reported on Friday that two policemen, Idu and Ameh, as well as a tout, Sunday Sylvester, had been arrested by the police and transferred to the Special Anti-Robbery Squad.
A police source at SARS told our correspondent that the killer policemen had written confessional statements.
The source said, "The murder was a case of police extortion that went out of hand. However, there will be no cover up on the matter as we have arrested both killer policemen as well as those who have been engaging on illegal traffic duty."
The police source told our correspondent that the suspects confessed that they usually engaged in illegal duty between 5am and 7am.
He said, "The police suspects said they usually seized commercial buses and then used it to extort money from people early in the morning before LASTMA men come for morning shifts. Sylvester also confessed that he had driven the policemen on over 10 illegal operations.
"He said after arresting traffic offenders, they would take them to a corner and negotiate a specific amount of money and then release them. He said offenders were never taken to LASTMA office because they would need to register the case and by so doing, they would not make any money."
However, the police spokesperson, Ngozi Braide, had said the killers might have been hired killers in police uniform. She, however, confirmed that arrests had been made.
Our correspondent, who visited the Area D Command on Saturday, saw the deceased's vehicle with registration number, EH778FST on the premises.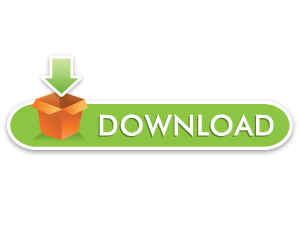 FOR Complain/Post Removal: SEND Message To Our Email ([email protected])
You can follow us on twitter
WhatsApp: +2348163548145

OR

Telegram: +2348163548145
The point of sharing this?
A lot of bad people are using nude pictures to scam innocent people especially women. If they lay their hands on your naked pictures/vidoes they can use it as a scam material to aid them in their bad adventures. When your nudes are uploaded here you can contact us for removal so far you have proof!WE DONT charge a DINE
If Ladies could listen to our advice, it will be to their own good because guys are not what they always appears when in happy mood. Never send your nude photos/videos to any man no matter how you love him. Your nudes are not so cheap that money/relationship can pay for them. When the relationship ends, you will be under the power of whoever has your nudes. A word to a wise lady.
My take: Never ever on any circumstance allow yourself to be video taped in any form whatsoever in the name of love or fun. The consequences can be really disastrous! Beware!