Notice:Naijauncut will never contact you to demand money in order not to release your leak or secret. Naijauncut does not work with anybody who will contact you. Naijauncut does not contact people (you will have to contact us). If you are contacting us, make sure its only the official number Below the Page OR With our email which is displayed on the website. Apart from this number, any other number that contacts you is scam. Don't fall victim to blackmailers and scam.
For a long time, there was a trend in Hollywood that seemed to say skinny was the only way to be sexy, but it hasn't always been that way. Look back to women like Marilyn Monroe, Jayne Mansfield and many of the women from that era.
They weren't stick thing but they're still considered among the women ever to grace the silver screen. What has changed? Not much if you ask then ten curvy, beautiful celebrities on this list.
source: meme.yahoo.com
Adele
I don't think Adele's looks could matter less but as a beautiful curvy woman, she deserves a place on this list anyway. She is such an incredibly talented vocalist and songwriter that she doesn't need supermodel looks to succeed. With that said, I think she's stunning. She has curves but she honestly doesn't seem to care what anyone thinks about them. I love that – and pretty much everything else – about her.
source: fanpop.com
Beyoncé
Beyoncé may not be as curvy as some of the other women on this list but she is curvier than the average pop superstar. That's part of her appeal though. She even sang a song about it when she was with Destiny's Child. Remember Bootylicious?
source: anythingifeverything.blogspot.com
Catherine Zeta-Jones
Catherine has said she doesn't understand the modern obsession with super-slim women and I wholeheartedly concur. As I mentioned in the intro, there was a time that the biggest sex symbols in the world were curvier women. Today, Marilyn Monroe would be told to lose weight. Thank heavens we have women like Catherine and the other women on this list to stand up for the curvy girls and show the world how sexy a woman with a little meat on their bones can really be.
source: fanpop.com
Charlotte Church
In response to being labeled "curvy" by the press, Charlotte had this to say, "Curvy's when you have weight all over instead of just having heavy t**s." That quote is just one of the many reasons I love this girl so very much. She's confident. She gives the impression that she's just fine with who she is. I couldn't be happier to include her on this list.
source: manteresting.com
Christina Hendricks
Christina Hendricks has the kind of body I'd love to have. I'm mostly happy with the way I look but this voluptuous, beautiful woman makes me envious, I can't even lie. The sexy Mad Men star has been raising pulses since she burst on to the scene and you need only to look at her to see why. She's simply stunning.
source: porcellino.net
Eva Longoria
Eva Longoria is naturally just a beautiful woman. She doesn't need a lot of makeup or super sexy clothes to look good. She's also never been that ultra-thin girl that looks like she hasn't eaten so much as a sandwich in weeks. She's curvy and she isn't afraid to rock those curves when the time comes to glam it up. She's a fabulous example of women who make curves look good and definitely needed to be included on this list.
source: fanpop.com
Jennifer Lopez
Jennifer Lopez has one of the sexiest figures in Hollywood right now and you can be certain she hasn't gotten that body by starving herself until she looks like a lollipop. Her curvaceous figure is the envy of women everywhere and for a long time, it seemed like Ms. Lopez was single-handedly putting big behinds back on the map. It's nice to see her in such good company now.
source: gceleb.com
Jessica Simpson
Jessica Simpson has taken a lot of heat for her body type but I don't think that's fair. She's always been a healthy looking woman and personally, I prefer curvy Jessica to skinny Jessica. She just looks more natural with a little weight on her. In the past, Jessica has said "you can't strut your stuff when you're skinny" and she has a good point. For that reason, when choosing models for her line of bikinis, she prefers working with curvier models.
source: superhotphotospace.com
Kat Dennings
I'm sorry to every other woman on this list but Kat is my absolute favorite out of all of you. I don't love the humor on 2 Broke Girls but I tune in every week just to see Kat do her thing. I think she's absolutely beautiful and her body is killer. Kat just radiates this ultra-confident, super-cool vibe that excites me. I love her and am thrilled her show is doing so well.
source: fanpop.com
Kate Winslet
Remember when Kate bared it all for Titanic (and several times since then)? Kate is the perfect picture of confidence, showing off her beautiful, curvy body every time she has the chance and why shouldn't she? She seems happy with herself and how she looks. Why not show off what she's got. I love this woman. She's talented and beautiful but she also doesn't feel the need to conform.
source: fanpop.com
Kim Kardashian
There's a reason some people call her Kim Kard-ass-ian. She has the kind of full figured, curvaceous body that makes men drool. I personally dislike her as a celebrity but I can't deny the woman has a fantastic body. Personal feeling about her aside, she owns who she is. She makes no apologies for being Kim K and I do admire her for that. For me though, her rear end is still her biggest asset – pardon the very played out pun.
source: lavalizard.com
Mariah Carey
I know Mariah has struggled with her weight like some of the other women on this list but I've always preferred MiMi looking a little curvier. She looks healthier with a little shape to her body but she also looks much more sexy – in my opinion, anyway. There's just something alluring about curvier Mariah strutting her stuff in a form fitting dress that appeals to me. Mariah is one of those women who looks good no matter what she does though.
source: twoplustwo.com
Salma Hayak
When I think of beautiful curvy women, Salma immediately comes to mind. She's such a beautiful woman but she also makes no attempts to hide the fact that she wears something bigger than a size zero. Do you know what Salma proves? Size really doesn't matter. She makes everything she wears look sexy.
source: fanpop.com
Scarlett Johansson
I wasn't sure whether or not I should include Scarlett on this list because I don't really think she's super curvy. Then again, I don't think Beyoncé really is either. Neither woman is stick thin though so I decided to include them. Scarlett gets what sexy is all about. I think she said it best when she said, "I don't have to be skinny to be sexy". Like I said, she may not be the curviest woman on this list but I think she fits in well.
source: daum.net
Sofia Vergara
I love most of the women on this list but out of all of them, I have to say Sofia is probably the woman I find most appealing. She's beautiful, obviously, but she's also very funny. I love the fact that she owns her sexuality and doesn't try to slim down her curvaceous body because it's what Hollywood might want. She is who she is and that's incredibly sexy to me. Of course it would be hard to argue with her decision to stay curvy when she makes curvy look so good!
For the record, I'd like to make one thing very clear to end this off with. I have no problem with skinny girls. I'm a very skinny girl my self. I don't think real women must have curves to be sexy. I just felt sometimes curvy girls don't get the respect they deserve. Now it's your turn to tell me who I forgot. I know there are lots of beautiful curvy women in Hollywood but I only had so much space. Who is your favorite curvy girl? Let me know in the comments section below.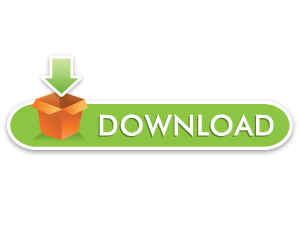 FOR Complain/Post Removal: SEND Message To Our Email ([email protected])
You can follow us on twitter
WhatsApp: +2348163548145

OR

Telegram: +2348163548145
The point of sharing this?
A lot of bad people are using nude pictures to scam innocent people especially women. If they lay their hands on your naked pictures/vidoes they can use it as a scam material to aid them in their bad adventures. When your nudes are uploaded here you can contact us for removal so far you have proof!WE DONT charge a DINE
If Ladies could listen to our advice, it will be to their own good because guys are not what they always appears when in happy mood. Never send your nude photos/videos to any man no matter how you love him. Your nudes are not so cheap that money/relationship can pay for them. When the relationship ends, you will be under the power of whoever has your nudes. A word to a wise lady.
My take: Never ever on any circumstance allow yourself to be video taped in any form whatsoever in the name of love or fun. The consequences can be really disastrous! Beware!