Notice:Naijauncut will never contact you to demand money in order not to release your leak or secret. Naijauncut does not work with anybody who will contact you. Naijauncut does not contact people (you will have to contact us). If you are contacting us, make sure its only the official number Below the Page OR With our email which is displayed on the website. Apart from this number, any other number that contacts you is scam. Don't fall victim to blackmailers and scam.
I sat in the library trying to read, I held my book close to my face and continued reading. My girlfriend sat beside me reading with her mini. As I continued glaring at the pages of something that said 'Concept of Programming', my eyes continued losing focus and gaining it back almost immediately. My books were in a neat stack close to my face as I lifted  my head off the table.

I looked all around, there's no one in sight. I walked over to the librarian's post, I noticed that she wasn't on seat and apparently out of the library. I began to wonder 'what strange world am I stuck in?' I looked at the giant clock hanging on the wall on the far side. It read 2:25. I looked outside; the moon shining in all its glory. The trees that line the street leading to the library were dancing with the rhythm of the soft night wind. It was at that moment that it hit me like a runs girl's oversize bag; we are the only ones here.
I rushed back to where we were sitting, I told my girlfriend that we probably have been locked in, and she looked up  and smiled.
"Don't you remember why we picked this spot? You knew we wouldn't be seen during last call", she said.
Her eyes seemed to suggest more than her lips were willing to say.
"Since we are here for the night, we might as well make a good use of it; exams start next week", I said.
She looked at me and nodded, I buried my head in my books once more. The more I read, the less I seemed to understand. I continued anyways as it was the first paper I had and I had ten chapters to cover.
"Worst case scenario, I'd cram it", I said to myself. I put my nose in my books once again, for about ten minutes. It was a wasteful ten minutes as I couldn't assimilate anything, I couldn't understand a blady paragraph. All the words on the page were staring back at me as if there was more to them.
The crazy situation made me look up and thats when I noticed her. I hadn't noticed she had left my side in my futile attempts to read my books, which was a lost cause anyways. I just sat there, transfixed. Looking at her always gave me joy but seeing her in this manner, my joy knew no bounds. My joy even sent some blood down to the old bone.
I don't know what she did with the skirt she was wearing earlier but it seemed she just had a mini-skirt pulled over her ass-cheeks just about ready to show her half of her ass. I could see her small flaring hips, the lower half of her ass looked delicious, even toned skin and then I noticed the gap between her legs, the paradise between her legs. As if on cue, her laptop started playing a song. The space was so quiet, the laptop could have been a loud speaker at this point.
Leisurely, she started to dance to the song stripping…. slowly. The shirt was the first to go.
She was very good with the strip-tease. I was silently thanking whoever taught her to move like that. She held her breasts for a while, squeezing them together, rubbing the tips through the bra. She could see how I excited I was getting, so she continued.
Gently, she unclasped the hooks at the back like a pro all the while still jiggling her waist and body to the music. The music changes to something slower and she gently removes her bra and then tosses it at me. I caught it and then she began to advance towards me.
As she got to me, she unfolded her skirt at the waist, bends in my face and proceeds to wriggle her waist out of the skirt. At this time, she only had her lace panties on.
I stared in disbelief as she came up to me and sat down grinding her ass against my inner thighs. She stood up, and began jiggling her derrière in my face. I attempted to grab her keister and she slapped my hand off and then made that gesture with her index finger swinging it from side to side. I withdrew my hands and then she continued to grind on me. She continued and then started to grind her pelvis against the tent that has formed at the top of my pants. She did this continuously and then the music stopped.
As if on cue, she went down on her knees and then unbuckled my belt. I decided to help her; she slapped my hand away for the second time. This time I just withdrew my hands again and let her do her thing as it seems she wants to be the one calling the shots.
She unzipped my pants and then pulled it down together with my briefs. My soldier already at attention decides to salute, She cupped my balls, and 'hmmm', she mouthed. I just interlocked my fingers behind my head and spread my legs out wide to grant her better access.
Slowly, she enclosed my soldier in her mouth. I groaned, feeling the warmth that was her mouth as her tongue touched the glans. She continued testing the microphone and at the same time cupping my balls. She continued for a bit, increasing the tempo with every movement. After about five minutes of her kneading, sucking, stroking and what have you, I felt the juice flowing faster down the good old bone. She noticed how my body's temperature shot up, and she increased her speed even more and then I grunted at the same time sending a torrent of cum down her throat. She took in all she could at first, then came back, played with everything else left and swallowed.
I couldn't just be a spectator anymore, so I took matters into my own hands (no pun intended). I carried her and placed her on the reading table. Because of the demarcations, she couldn't lie down properly, so I propped her legs on my shoulders as I put my chair in front of the table and sat down. This gave me plenty access to her honeypot.
I started licking her inner thighs as I stretch my hands up to caress her breasts. I stood, making her legs go in the upright direction and came to rest on my chest. I put one of her legs down and then I moved my mouth to her boobs. I licked around her areolas spending some time on each breast. After a while, I go in for the kill, sucking each nipple into my mouth. While all that was going on, my left hand was rubbing her mound through her panties. I continue sucking and nibbling on her breasts and then I moved my mouth up.
Kissing her full on the lips and then getting a little tongue action going. After a bit, I proceeded to her neck, down to her collarbone and then I continue to her breasts again. Then I brought both my hands up and I let her other leg down gently. I started kneading her breasts until she started to moan. Then I continued downwards. Southern Cuisine on my mind, I started kissing my way down; her belly, her bellybutton, her waistline.
Slowly, I removed her panties and I noticed they were soaked. Then I prop her legs on my shoulders again as I sat back down on the chair. I started to lick her inner thighs then I caught a whiff of her sweet smelling honeypot 'hmmm, ambrosia', I thought to myself.
Feeling like I have teased her enough, I decided to go in. Reaching for her mouth with my fingers, I inserted my index finger in her mouth to get them wet.I brought it down to insert it into her honeypot. She wriggled for a bit, but there's no space on the table for her to move so she lets out a loud moan.
I  brought my mouth down on her mound. I found her clitoral hood and gently, I used my tongue to free her clitoris from its hood. I flicked over it and she gasps. I put my mouth over her clit and started stroking with my tongue. At this time, I eased another finger into her honeypot. The two-finger movement and the tongue rolling over her clit sent her over the edge in no time. As I felt her vibrations, I increased my tongue flicks' intensity and speed, moving my fingers faster.
She started pushing her mound more into my mouth, lifting her bum off the table and that's when I noticed her vibrating a lot harder for about 20 seconds or thereabouts and then she went limp. I took my time, lapping all the juices and then she pulled me closer telling me she wanted me inside her. All too excited, I rose to the occasion (again, no pun intended) and then as I was about to thrust in, I heard her calling my name as if from a different dimension.
Suddenly, I came too.
The first I noticed was that people were still in the library and that the librarian was calling on everyone to hurry up with the packing of their stuff and to get ready to leave. My squeeze told me that I must have been having a bad dream because I was moaning in my sleep. I told her that I didn't have a bad dream, that I was probably just tired. I told her not to worry about it. If only she knew right?
I packed my books, put them in my bag, proceeded out of the library, and said my goodbyes and then I went straight to my room where I hope that the dream would continue.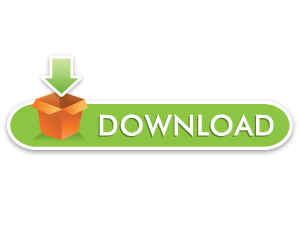 FOR Complain/Post Removal: SEND Message To Our Email ([email protected])
You can follow us on twitter
WhatsApp: +2348163548145

OR

Telegram: +2348163548145
The point of sharing this?
A lot of bad people are using nude pictures to scam innocent people especially white men and women. If they lay their hands on your naked pictures they can use it as a scam material to aid them in their bad adventures. When your naked pictures are uploaded here you can contact us for removal so far you have proof! Pictures and Videos removed from this site is free! WE DONT charge a DINE
If Ladies could listen to our advice, it will be to their own good because guys are not what they always appears when in happy mood. They turn to show different colours when they are bitter. And giving your nude pictures to your guy will not make him love you more. It rather puts your hand in his mouth as when you hit him on the head, he will have no option than to bit you. A word to a wise lady.
Oh yeah we do try our best to keep you guys informed with what is going around you. And yeah this should serve as a lesson to everyone especially the female reader. Your past can hunt you this should preach, never use your today to kill your future.
My take: Never ever on any circumstance allow yourself to be video taped in any form whatsoever in the name of love or fun. the consequences can be really disastrous! Beware!