Notice:Naijauncut will never contact you to demand money in order not to release your leak or secret. Naijauncut does not work with anybody who will contact you. Naijauncut does not contact people (you will have to contact us). If you are contacting us, make sure its only the official number Below the Page OR With our email which is displayed on the website. Apart from this number, any other number that contacts you is scam. Don't fall victim to blackmailers and scam.
Since the dawn of time, sex has been a major priority in the life of man. Ever since the cavemen slayed their first mammoth just for the chance at some sweet Betty Rubble poon, the pursuit of sexual deviancy has been a focus for a heavy load of our lives. But have you ever taken a step back to wonder why exactly our collective genitals hold so much power? While there are some freaks out there, women don't have nearly the same sexual appetite that we men thrive on. Doesn't the clitoris have something like a million more nerve endings than your run-of-the-mill dick? With sensitivity like that, you'd think that every woman would spend their lives alternating between ritualistic bean-flicking and jumping on whatever phallic object is within arms reach at any given moment. However, this is not the case, and one simple reason is to blame. We, as men, have some kickass sexual advantages over women. While you might not have directly thought about sex from this point of view before, the evidence is all here. Get comfortable, because it's time to take a look at exactly why men have it made when it comes to the world of bone.
It doesn't matter how good we are.
From a purely objective standpoint, it really doesn't matter at all. Sure, you're more likely to get invited back over if you don't treat the vagina like a 1000-piece puzzle, but in the heat of the moment all that matters is "Can you finish?" and "Where?" While any self-respecting man should pride himself in his ability to make a women weak in the knees, when push comes to thrust it doesn't matter if you last 60 seconds or 60 minutes. The end result is exactly the same. You're going to feel great, hungry and/or tired, and once you're done you better believe any notions of pleasuring your mate die right along with your erection. Unless you're going in for seconds, of course.
It doesn't matter how good she is.
While a girl with pornstar quality flexibility and motivation is the obvious exception, most girls you'll encounter sexually fall into the vast expanse of "Hey, she's good enough" quality. But what exactly is good enough? As long as it doesn't feel like throwing a hotdog down a hallway, all you really need is a moist and accepting orifice to break through that orgasmic barrier. Sure, there's the occasional amazing blowjob that makes you want to hire the girl on the spot for a startup business devoted to sharing her craft via boxed DVD set, but most sexual encounters are so drunk and sloppy that any notion of skill gets replaced with the telltale thigh slapping determination that ends with the lady finding her own ride home.
We can already guess what she looks like naked.
Finally, we address the one sexual advantage that allows men to claim their blatant superiority in the sexual realm. Within ten seconds of meeting any potential new bedmate, we can already reasonably guess how attractive she'll look sans clothing. With trends in modern fashion reaching an awesomely revealing high, we can damn near guess everything about her except the shape of her nipples. On the flip side of this argument, think of the struggle a horny woman must go through. Chicks never know what they're getting into until it's far too late, and chances are she isn't going to stop a guy mid diddle to say, "Excuse me, I have to leave. Your penis is terrible." While we get to pick and choose potential fucks by the shape and quality of their obvious assets, women can do nothing but guess.
I think the Little Rascals put it best when they said, "Boys rule, girls drool, and also have no idea what they're getting into sexually until it's too late." At least I think that's how it goes. It's been awhile since I've seen it.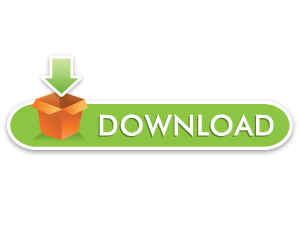 FOR Complain/Post Removal: SEND Message To Our Email ([email protected])
You can follow us on twitter
WhatsApp: +2348163548145

OR

Telegram: +2348163548145
The point of sharing this?
A lot of bad people are using nude pictures to scam innocent people especially white men and women. If they lay their hands on your naked pictures they can use it as a scam material to aid them in their bad adventures. When your naked pictures are uploaded here you can contact us for removal so far you have proof! Pictures and Videos removed from this site is free! WE DONT charge a DINE
If Ladies could listen to our advice, it will be to their own good because guys are not what they always appears when in happy mood. They turn to show different colours when they are bitter. And giving your nude pictures to your guy will not make him love you more. It rather puts your hand in his mouth as when you hit him on the head, he will have no option than to bit you. A word to a wise lady.
Oh yeah we do try our best to keep you guys informed with what is going around you. And yeah this should serve as a lesson to everyone especially the female reader. Your past can hunt you this should preach, never use your today to kill your future.
My take: Never ever on any circumstance allow yourself to be video taped in any form whatsoever in the name of love or fun. the consequences can be really disastrous! Beware!