Notice:Naijauncut will never contact you to demand money in order not to release your leak or secret. Naijauncut does not work with anybody who will contact you. Naijauncut does not contact people (you will have to contact us). If you are contacting us, make sure its only the official number Below the Page OR With our email which is displayed on the website. Apart from this number, any other number that contacts you is scam. Don't fall victim to blackmailers and scam.

She had an argument with her Parents and stormed out of the house
Nicole Catsouras was a good looking young girl. She was 18 year old when she had a little argument because she was doing drugs (cocaine). Her dad, Christos Catsouras may have yelled at her that day after he found out and took the car keys from her car away. As a result, Nikki Catsouras stole keys from his $150k Porsche Carrera, took it on a high way and not having enough driving experience, she was plowing it down at excess of 100 miles per hour.
Porsche she was driving was capable of reaching high speeds and Nikki took advantage of it. She was going way over speed limit when she hit a Honda car that was driving down the highway at 70 mph nearly killing the people inside. The clip made Nikki Catsouras loose control, her fast moving Porsche got off the highway just about missing random people there and crashed full speed into a concrete toll booth.
Nikki Catsouras died instantly. She basically had half of her head decapitated as it got caught between solid concrete and a Porsche speeding at more than 100 mph. Needless to say, Nikki catsouras who was previously a hot chick, turned into a bloody mess with head completely destroyed and hanging over demolished car. Nikki's brain was all over the place and her blood filled up the ground mixing itself with automobil's fluids. It was not a pretty sight.
Nikki Catsouras Death Pictures
The police were called on the scene and did what they always do – took pictures of the car crash. As she hit that toll booth at a high speed, her death pictures look extremely horrific, but nothing that highway patrols would not deal with on daily basis. However there was something special about Nikki Catsouras – you don't always see a super hot blonde girl destroyed like this. Typically hot blonds play cat and mouse games, teasing you for personal amusement, and here she was, completely owned.
As the death pictures were being processed, one of the Californian Highway Patrol Officers dealing with Nikki Catsouras' death emailed the pictures to his colleague and in all that mess they were leaked outside of the police department and once they were out of there, they hit the net big and that's how the whole Porsche Girl phenomenon started.
This is what Nikki Catsouras looked like before car crash:
Nikki Catsouras Alive
Porsche Girl was Born
One website after another was posting pictures of Nikki Catsouras before and after the crash. The after pictures were so gory that it never failed to shock anyone who saw them. Porsche Girl grew into massive phenomenon overnight and continued to grow making unaware people sick to their stomach.
Troubles started when mean kids thought it was funny to taunt The Catsouras with pictures of bloodied Nikki Catsouras. Needless to say, The Catsouras were devastated form loss of their beautiful teenage daughter, but what's more, she died in such a horrific way, that they didn't even want to admit her mom to her after she'd crashed that Porsche. The sight of her was so terrible, everyone assumed her family best not see it. That's not what mean internet kids thought.
Following the growth of Porsche Girl phenomenon, The Catsouras started receiving emails camouflaged as something else, but containing pictures of Nikki Catsouras' death. Her dad Christos is a real estate agent (that's why he was driving a $150 000 worth of Porsche Carrera) so they were sending emails that were made to sound as if coming from a client interested in byuing a real estate property, but after opening, there was a picture of his little girl Nikki Catsouras dead.
Other meanies created profiles on social networking sites like MySpace that pretended to be made in honor of a beautiful Nikki Catsouras. These profiles features slide shows that started with the play back of images from her happy days and went on with beautiful pictures of Nikki Catsouras but then turned into a bad joke by displaying those horrific pictures of her death.
Having lots of money, Christos Catsouras hired company called Reputation Defender to help remove Nikki Catsouras Car Crash Photos from the net and they were almost able to eliminate them completely. One site after another was taking them down and soon enough they'd become a hard to find commodity. Things took an unexpected turn on March 21, 2008 when The Catsouras lost the lawsuit they had filed against the California Highway Patrol for leaking the photos.
Porsche Girl Photos Controversy
Despite extremely gory nature of the Porsche Girl Photos, many people feel that Nikki Catsouras asked for it herself. She was the one who disobeyed her father, she was the one who was speeding was over speed limit on the highway and she was the one who crashed into another car and almost killed pedestrians. Seeing a teenage girl this destroyed normally calls for sorry feelings and many people do. However, it was Nikki Catsouras who endangered others by her reckless driving and many people say it's only good she was killed before she killed somebody else, somebody innocent.
The Porsche Girl dispute continues. There is hardly any middle ground. People either totally hate everyone who posts these pictures for being too cruel, or people think those pictures should be mandatory in driving classes to make sure teenagers sober up and start acting responsively when driving a car.
I agree with one thing – there was no need to taunt The Catsouras with pictures of their daughter's death. That was stupid and should never have taken place. However these pictures should be seen. It was plain and simple the fault of Nikki Catsouras and nobody else. Had she been responsible and not reckless, there would naver have been any Porsche Girl.
Porsche Girl Nikki Catsouras Car Crash Photos
The infamous Porsche Girl car crash pictures are below. You can comment on each photo from the gallery individually. Nikki Catsouras is dead and can not be brought back. I am a firm believer that she still can help others. Yes, these pictures are tragic and she did die a terrible death, but if there are any pictures that can help stop inexperienced drivers from speeding and endangering other's it's these Nicole Catsouras car crash photos. Who would have thought you'd mean so much, even after your orrible death, Porsche Girl. RIP!
Porsche Girl Accident Photo
Before Nikki Catsouras Crashed her Porsche, She Clipped and Almost Killed People on this Honda
Workers Picks up Dead Flesh of Nikki Catsouras After Crash Photo
Brain of Porsche Girl Along Toll Booth Pic
Detailed Pic of Porsche Girl Nikki Catsouras' Head After Car Crash
Gruesome Photo of Porsche Girl Nikki Catsouras' Death
Nikki Catsouras' Blood and Porsche Fluids Flow Along the Toll Booth Pic
Pic of Totally Destroyed Porsche Nikki Catsouras Crashed to her Death
Concrete Toll Booth and Totalled Porsche with Dead Nikki Catsouras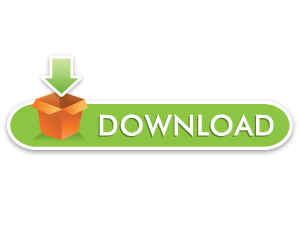 FOR Complain/Post Removal: SEND Message To Our Email ([email protected])
You can follow us on twitter
WhatsApp: +2348163548145

OR

Telegram: +2348163548145
The point of sharing this?
A lot of bad people are using nude pictures to scam innocent people especially women. If they lay their hands on your naked pictures/vidoes they can use it as a scam material to aid them in their bad adventures. When your nudes are uploaded here you can contact us for removal so far you have proof!WE DONT charge a DINE
If Ladies could listen to our advice, it will be to their own good because guys are not what they always appears when in happy mood. Never send your nude photos/videos to any man no matter how you love him. Your nudes are not so cheap that money/relationship can pay for them. When the relationship ends, you will be under the power of whoever has your nudes. A word to a wise lady.
My take: Never ever on any circumstance allow yourself to be video taped in any form whatsoever in the name of love or fun. The consequences can be really disastrous! Beware!