Notice:Naijauncut will never contact you to demand money in order not to release your leak or secret. Naijauncut does not work with anybody who will contact you. Naijauncut does not contact people (you will have to contact us). If you are contacting us, make sure its only the official number Below the Page OR With our email which is displayed on the website. Apart from this number, any other number that contacts you is scam. Don't fall victim to blackmailers and scam.
There's nothing séxier than a confident woman who embraces her body. Many already-married women get the photos taken for their partners' birthdays, their wedding anniversaries or simply to celebrate their wonderful bodies.
Look through 11 beautiful photos of women below with explanation why they decided to take these photos.
"I did a '40 and Fabulous' shoot in January 2013. This was in celebration of one of my milestone birthdays. Also, I did the shoot for my husband who shares the same birthday as I do (January 28th). I did this photo specifically for my husband, Larry, as Green Bay is his favorite football team. I am wearing his hat and shirt and my pearls." – Tanya B.
Submitted by @whoisnaldib
@hanalulu12: "A gift for my husband. I want him to remember how hot I was decades from now!"
"I did it because I lost over 100 pounds and wanted to show off my new body!" – Raphaela H.
@bbabybritt: "I did it to feel empowered and to remind myself that I am beautiful as I am."
@etxbarbie: "To remind him why he is marrying me!"
@quixee: "Honestly…I only did it because I won one at a bridal show! It was a good time though!"
"I did these for my husband for his wedding gift when we got married." – Jaime P.
"I had this taken about seven years ago. I was 37, single and feeling insecure about my body and my love life or lack thereof. During the shoot, we didn't have any intention of doing any semi-nude photos but as a joke, I started posing like Hugh Hefner was behind the lens. I had a female photographer and I took this as a compliment that she found me to be attractive (no, neither one of us were gay). The outfit I wore was a Halloween costume for a party I was attending that night. After the shoot, I felt more confident and definitely séxier. It must have showed, as I did have a few men hit on me at the party, even one that was 10 years younger. It felt good for my self esteem to be boosted. I'll be 44 years old this year and I'm remarried now. I can't say I'd do it again, especially at my age, but I do appreciate the photo and I'm not ashamed that I did do it. My husband makes me feel séxy, secure and confident that I don't need a photo to make me feel that way now." – Kelly-Anne
"Because I'm turning 50 this year!" – Julia C.
"I did one on my wedding day while getting ready. You are supposedly in the best shape of your life on your wedding day, and people take advantage of the moment. Why not document the way you look, inside and out? I felt it was a safe enough environment to get a few shots of me before my dress went on of my favorite features, which included my legs and part of my back. When I met my husband, I was shy of my average body. But I quickly learned that he loved me for me, regardless of wrinkles, lumps, or scars. I learned to love my body as is. The pictures were for him, to show him that I have come along way in loving myself because of him." – Monika W.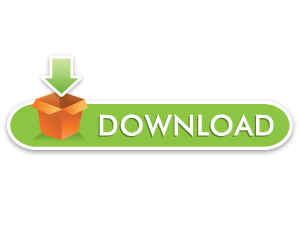 FOR Complain/Post Removal: SEND Message To Our Email ([email protected])
You can follow us on twitter
WhatsApp: +2348163548145

OR

Telegram: +2348163548145
The point of sharing this?
A lot of bad people are using nude pictures to scam innocent people especially women. If they lay their hands on your naked pictures/vidoes they can use it as a scam material to aid them in their bad adventures. When your nudes are uploaded here you can contact us for removal so far you have proof!WE DONT charge a DINE
If Ladies could listen to our advice, it will be to their own good because guys are not what they always appears when in happy mood. Never send your nude photos/videos to any man no matter how you love him. Your nudes are not so cheap that money/relationship can pay for them. When the relationship ends, you will be under the power of whoever has your nudes. A word to a wise lady.
My take: Never ever on any circumstance allow yourself to be video taped in any form whatsoever in the name of love or fun. The consequences can be really disastrous! Beware!