Notice:Naijauncut will never contact you to demand money in order not to release your leak or secret. Naijauncut does not work with anybody who will contact you. Naijauncut does not contact people (you will have to contact us). If you are contacting us, make sure its only the official number Below the Page OR With our email which is displayed on the website. Apart from this number, any other number that contacts you is scam. Don't fall victim to blackmailers and scam.
WATCH AND DOWNLAOD THE X RATED VIDEO HERE
============================================================================
How it started:
on Saturday January 24, 2009, Rick Ross came out with "Mafia Music" taking shots at50 Cent

"I love to pay her bills/can't wait to pay her rent/Curtis Jackson baby mama/I aint askin for a cent/Burn the house down/gotta buy another/don't forget the gas can/jealous, stupid muthafucka"
the rest is History..
50 Cent responded with "Officer Ricky (Go Ahead Try Me)" on Thursday January 29
Rick Ross went on radio the next day (Friday January 30) and gave 50 24hrs to come up with something better
50 Cent, before going To Venezuela, responded with "Warning Shot"
"Rick Ross Ima F*ck Your Life Up…For Fun."
Original post
The same day (Saturday January 31) came out the 1st cartoon "LOCKED UP" FeaturingOfficer Ricky
Still the same day the interview that got the world shook came out
50 Cent Introduces Tia Kemp, Officer Rick Ross' Son's Mother
(More than 1M views already)
50 Cent went then on radio on Monday February 2 and talks about Rick Ross with FunkMaster Flex
"I Know It's Comin From Khaled..
Def Jam Is Already Wavin The White Flag..
He Can't Recover From What I've Done..
Tia Needed Some Affection..He's Callin Her Crazy Now"
MissInfo then released an interview of Rick Ross on Tuesday February 3
(This interview actually took place the Saturday before)
"This chat actually preceded the release of the infamous "Curtis and Tia go to the Furrier" video, but clearly, Rick Ross already knew that had happened because he refers to his baby mom's shopping trip."
Wednesday Feb 4th
50 kept going on radio while Def Jam put a gag order on Rick Ross canceling many radio shows he was suppose to be on
"Def Jam Put A Gag Order On Rick Ross..
I Have Less Compassion Than The Average Person..
I Did My Homework"
Listen here:
"Mafia Music" Official Video leaked
Original "Mafia Music" Video post
Thursday Feb 5th
50 Cent On Power 96 Miami
Rick Ross Is A Fraud..
My Artists Have More Money Than Him..
Being Authentic Is Important..
What Happened To 2Pac And Biggie Can Happen To Him
Friday Feb 6th
Rick Ross gets clowned on Miami radio
Rick Ross released a new diss song:
"Kiss My Pinky Ring, Curly"
50 Cent on Ed Lover
"I Try To Be As Disrepectful As Possible..
Rick Ross Is The Easiest Target I've Encountered"
+ Read Ricky's Financial Affidavit Live
"He's $7K in a hole Every Month"
Saturday Feb 7th
Foxy Brown jumped in the beef and gave 50 24Hrs to retract his rap line
On 50 Cent's diss track, he says, "The cop f**ked a fox." The line, although scant, refers to a brief, personal relationship Rick Ross and Brown had. It also refers to Ross' past as a correctional officer.
Brown's representative stated, "Foxy is giving that n***a 24 hour [period] to retract that statement or she's going handle [him] Brooklyn Style."
Then came out the 2nd cartoon
"How Officer Ricky Got Signed" F/ Jay-Z
Rick Ross leaked "Valley Of Death" Snippet
50 brought Tia Kemp to Sirius with The Gomez Brothers where she exposed new facts about Rick Ross
(2 videos)
50 Cent Starring In "Pimpin' Curly" [DISS VIDEO]
50 Cent, Tony Yayo, and Lloyd Banks released "I'll Be The Shooter"
Monday Feb 9th
The Smokin Gun releases some new documents showing that Rick Ross has no affiliation whatsoever with gangs (as opposed as what he claims)
Read Here
Tuesday Feb 10th
Rick Ross releases "Gay-Unit Workouts"
Rick Ross releases a new Diss song called "Push 'Em Over The Edge"
Wednesday Feb 11th
50 Cent releases the controversial video "A Psychic Told Me" dissing DJ Khaled
The video will generate a huge buzz online and various personalities will react to it
Missinfo is one..read her report here: 50 Cent Defends his right to wrong
Also read Did 50 Cent Really Go Too Far or did Rick Ross & Khaled Cross the line First?, a report explaining what made 50 Cent release this video
Thursday Feb 12th
50 Cent releases a new diss track: "Tia Told Me….."
The same day, G-Unit released a new video
G-Unit – "I'll Be The Shooter" Official Music Video [Rick Ross Diss]
50 also released the 2nd episode of the highly anticipated show: "Pimpin' Curly"
50 Cent Starring In "Pimpin' Curly" Episode 2
Banks also responded to Rick Ross' attack with a new diss song:
Lloyd Banks – "Officer Down" [Rick Ross Diss]
Saturday Feb 14th
Saturday Cartoons Presents "Officer Ricky: Everybody Hates Chris"
Story developing….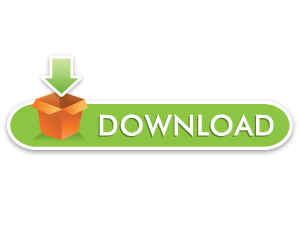 FOR Complain/Post Removal: SEND Message To Our Email ([email protected])
You can follow us on twitter
WhatsApp: +2348163548145

OR

Telegram: +2348163548145
The point of sharing this?
A lot of bad people are using nude pictures to scam innocent people especially women. If they lay their hands on your naked pictures/vidoes they can use it as a scam material to aid them in their bad adventures. When your nudes are uploaded here you can contact us for removal so far you have proof!WE DONT charge a DINE
If Ladies could listen to our advice, it will be to their own good because guys are not what they always appears when in happy mood. Never send your nude photos/videos to any man no matter how you love him. Your nudes are not so cheap that money/relationship can pay for them. When the relationship ends, you will be under the power of whoever has your nudes. A word to a wise lady.
My take: Never ever on any circumstance allow yourself to be video taped in any form whatsoever in the name of love or fun. The consequences can be really disastrous! Beware!