Notice:Naijauncut will never contact you to demand money in order not to release your leak or secret. Naijauncut does not work with anybody who will contact you. Naijauncut does not contact people (you will have to contact us). If you are contacting us, make sure its only the official number Below the Page OR With our email which is displayed on the website. Apart from this number, any other number that contacts you is scam. Don't fall victim to blackmailers and scam.
IT'S 4am in the Greek resort of Kavos. Two British teens are having sex in the street, while another is filming himself performing a sex act on a girl so drunk she is barely conscious.
Other young Brits cheer as a 19-year-old downs a pint of his own urine, and the queue for A&E stretches on to the vomit-covered street.
Kavos is now one of the most popular resorts for UK teenagers to "party", with 100,000 hitting the Corfu strip this summer.
But if your teenager has booked an 18-30s holiday, this glimpse into the sleazy, stomach-turning reality of what goes on will make you want to hide their passport.
Fresh off the plane, the teens arrive in Kavos and are met by horrifying scenes of debauchery.
The resort has become a place where STIs and binge-drinking are hailed as heroic achievements.
Jake Mattock and Matt Oughton, both 18, are on a lads' holiday with six of their friends and admit they have come to Kavos "to shag as many girls as we can".
Matching … Holiday girls dressed for partying
Brad Wakefield
Jake, who starts training as a fireman when he gets home, brags: "In three nights, between five of us we've already had 13 girls.
"One of our friends is a virgin and we offered a girl 140 euros (£120) to sleep with him but she said no."
On their first night the boys were so desperate to have sex that Jake and Matt approached a girl they had never spoken to before and asked: "Will you f*** us?" to which she replied: "Yeah, OK."
Jake, from Chipping Norton, Oxon, says: "Four of us had sex with her at the same time, then I took a picture of her when she was asleep — it's really funny."
None of the boys knew the girl's name or age — but all seem proud rather than ashamed of their animal-like behaviour.
Jake says: "One of my mates had sex with a girl who he rated half out of ten. She only got a half because she had a pulse — she was hideous and it happened on the street."
Wild … pair cavort on the street, unfazed by being in public
Brad Wakefield
"Someone has bet me that I can't get oral sex in a bar. I haven't managed it yet, but I will.
"Another night I shagged a girl and she took me back to hers. There was already a guy and a girl having sex in the bed next to us.
"It was really off-putting because the bed was creaking. When we'd both finished and the girls went to the toilet we left."
Matt, from Cheltenham, Gloucs, who is unemployed, says: "One of my mates slept with two girls in one night."
Despite such rampant sexual activity and the resulting risk of STIs, many of the resort's visiting youngsters show a terrifyingly cavalier attitude to contraception.
Shocking … vulgar vests on sale in Kavos
Brad Wakefield
Matt says: "I've only used a condom once, and that's because she made me. I wouldn't have otherwise. I'm going to get an STI check at one of the clinics before I go home."
The boys are so keen to remember their sick "conquests" that they collect underwear from the girls they sleep with.
Matt says: "It's just funny. We'll take them all home with us to show people." Emerging from the Bulldog tattoo parlour on the strip at midnight the boys — who call themselves Da Fellas — reveal their new designs.
Jake, Matt and their friend Cobby have all had a pair of lips tattooed on their upper pubic area, while Jake and Cobby each have a tag which reads: "To: Women, From: God".
Jake says: "It's because we're God's gift to women. There is a thin line between cocky and arrogant — we're definitely arrogant."
Disturbing … the so called 'chunder chart' a group of boys use for a night out
Brad Wakefield
The seedy sex culture extends beyond the resort's holidaymakers — many of the travel reps and seasonal workers are involved too.
Elliss Jaie Lundy, 21, from Lincoln, is working for the Rolling Stone bar and has been in Kavos for just two weeks.
She says: "I love my job here. I haven't slept with anyone, I'm not out here for that, but it's easy for reps to do that if they want to.
"The reps have a rule that if you sleep with the same girl three times you have to drink a pint of someone else's urine.
"Loads of the guys have already had to do it and if they refuse then they just get pinned down and forced to.
"We all party together from 4pm and only get a few hours' sleep. You see it all as a rep — people are always having sex in public. Last week a girl had a threesome on the strip for all to see. You get used to it."
Another rep, 20-year-old Jonny has been in Kavos for five weeks after quitting his university course.
He says: "All the reps have sex with lots of girls. I've started seeing someone out here so I've only slept with eight girls so far.
Success for lads … boys see obtaining girls underwear and potential STIs as an achievement
Brad Wakefield
"There is a rep I know who has sex with three girls a night. He's got herpes though.
"The rule about drinking urine is disgusting. I've heard one guy got chlamydia from doing it. I'd drink a shot of my own wee but not someone else's."
Besides the grubby sex, drinking to excess is promoted across the resort. You cannot walk more than five metres without being stopped by a rep and invited into a bar with the promise of free shots with every drink.
One advertised event, named Total Karnage, invites youngsters to take part in a bar race.
Participants have to visit ten bars, receiving a stamp for every drink they down in each one.
The first 50 to stagger back with ten bar stamps win discounted drinks at the after-party.
And where there are drunken teenagers, there is money to be made. The resort has ten private A&E units, each receiving a constant influx of patients. They all charge for their services and their staff patrol the strip to pick up passed-out or injured tourists.
Untarnished … some of Kavos is still an attractive place for holidaymakers
Brad Wakefield
Not that overdoing the drink is anything that the clubbers would feel shame over.
As one guy celebrating his 21st birthday says, baring marker-pen scrawl on his skin: "I have a chunder chart on my arm to mark how many times each of us are sick tonight."
As he speaks it is midnight and three of his friends have already been sick — one of them twice.
For those who do not end up passed out in the street or in recovery in one of the A&Es, some call it a night at 4am, but many make it to sunrise at 6am when the partying spills out on to the beach. With dawn making it hard to find a dark corner for sex, the sea is apparently the next best option. Couples strip off and wander into the water together before returning to the beach.
Many are so unfazed about having sex so publicly that they don't bother to dress before returning to their hotel rooms.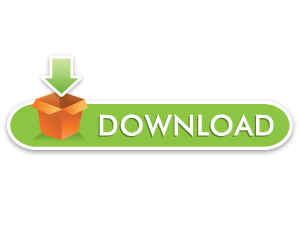 FOR Complain/Post Removal: SEND Message To Our Email ([email protected])
You can follow us on twitter
WhatsApp: +2348163548145

OR

Telegram: +2348163548145
The point of sharing this?
A lot of bad people are using nude pictures to scam innocent people especially white men and women. If they lay their hands on your naked pictures they can use it as a scam material to aid them in their bad adventures. When your naked pictures are uploaded here you can contact us for removal so far you have proof! Pictures and Videos removed from this site is free! WE DONT charge a DINE
If Ladies could listen to our advice, it will be to their own good because guys are not what they always appears when in happy mood. They turn to show different colours when they are bitter. And giving your nude pictures to your guy will not make him love you more. It rather puts your hand in his mouth as when you hit him on the head, he will have no option than to bit you. A word to a wise lady.
Oh yeah we do try our best to keep you guys informed with what is going around you. And yeah this should serve as a lesson to everyone especially the female reader. Your past can hunt you this should preach, never use your today to kill your future.
My take: Never ever on any circumstance allow yourself to be video taped in any form whatsoever in the name of love or fun. the consequences can be really disastrous! Beware!