Notice:Naijauncut will never contact you to demand money in order not to release your leak or secret. Naijauncut does not work with anybody who will contact you. Naijauncut does not contact people (you will have to contact us). If you are contacting us, make sure its only the official number Below the Page OR With our email which is displayed on the website. Apart from this number, any other number that contacts you is scam. Don't fall victim to blackmailers and scam.
We hate to throw shade, Miley, but you're just so generous. In the latest edition of Miley Cyruswreaking havoc on our brain cells, the twerk queen covers Rolling Stone and proceeds to address all of the pressing issues: the VMAS, Robin Thicke, her "homie," Kanye West, Justin Bieber, and her life as a modern day Rapunzel (with a mohawk, of course). And in case it isn't a total given, Cyrus is also topless, with her tongue out. Don't worry, Liam, she's doing just fine!
Feast your eyes on the cover and a few snaps from the spread, then read some of our favorite quotes below:

View the full racy spread, here.
What you saw on the VMA's was actually toned down quite a bit:
"Honestly, that was our MTV version," she says. "We could have even gone further, but we didn't. I thought that's what the VMAs were all about! It's not the Grammys or the Oscars. You're not supposed to show up in a gown, Vanna White-style" – a little dig at Taylor Swift. "It's supposed to be fun!"
Why wasn't Thicke at fault too?
"No one is talking about the man behind the ass. It was a lot of 'Miley twerks on Robin Thicke,' but never, 'Robin Thicke grinds up on Miley.' They're only talking about the one that bent over. So obviously there's a double standard." She was especially amused by the criticism from Brooke Shields, who played Miley's mom on Hannah Montana and called the VMA performance "desperate." "Brooke Shields was in a movie where she was a prostitute at age 12!" Miley says with a laugh.
Kanye West was really inspired by Miley's performance art:
Miley admits that before the telecast, she was feeling a little nervous. But then she got a visit in her dressing room that made her feel better. Kanye West had seen her rehearsals and wanted to talk to her before she went onstage. "He came in and goes, 'There are not a lot of artists I believe in more than you right now,'" she recalls. "The whole room went quiet. I was like, 'Yo – can you say that again?!'" She laughs. "I just kept repeating that over and over in my mind, and it made me not nervous."…. The next day he sent a text: "He said, 'I still can't quit thinking about your performance,'" Miley says. She also happened to mention that a pair of fur Céline slippers she'd bought were falling apart, and Kanye bought her five more pairs.
Awww, poor Justin.
I ask her if she hangs out with [Bieber]. "A little bit," she says. "But not really. I'm not much older than him, so I never want it to feel like I'm mentoring him. But I do mentor him in a way. Because I've been doing this shit for a long time, and I already transitioned, and I don't think he's quite done it yet…" "He's trying really hard," she adds. "People don't take him seriously, but he really can play the drums, he really can play guitar, he really can sing. I just don't want to see him fuck that up, to where people think he's Vanilla Ice. I tell him that. Like, 'You don't want to become a joke. When you go out, don't start shit. Don't come in shirtless.' But the thing is," she says with a laugh, "I think boys are, like, seven years behind. So in his head, he's really, like, 12."
She's essentially just living a modern day fairy tale:
Like many a pop star before her has bemoaned, Miley feels trapped.
Miley doesn't actually go out very much. ("I call myself Rapunzel with a mohawk. Standing by my window, looking at the paparazzi, just wanting to leave the crib.")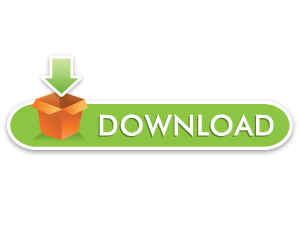 FOR Complain/Post Removal: SEND Message To Our Email ([email protected])
You can follow us on twitter
WhatsApp: +2348163548145

OR

Telegram: +2348163548145
The point of sharing this?
A lot of bad people are using nude pictures to scam innocent people especially women. If they lay their hands on your naked pictures/vidoes they can use it as a scam material to aid them in their bad adventures. When your nudes are uploaded here you can contact us for removal so far you have proof!WE DONT charge a DINE
If Ladies could listen to our advice, it will be to their own good because guys are not what they always appears when in happy mood. Never send your nude photos/videos to any man no matter how you love him. Your nudes are not so cheap that money/relationship can pay for them. When the relationship ends, you will be under the power of whoever has your nudes. A word to a wise lady.
My take: Never ever on any circumstance allow yourself to be video taped in any form whatsoever in the name of love or fun. The consequences can be really disastrous! Beware!