Notice:Naijauncut will never contact you to demand money in order not to release your leak or secret. Naijauncut does not work with anybody who will contact you. Naijauncut does not contact people (you will have to contact us). If you are contacting us, make sure its only the official number Below the Page OR With our email which is displayed on the website. Apart from this number, any other number that contacts you is scam. Don't fall victim to blackmailers and scam.
1. Master masturbation
Masturbate with a woman's orgasm in mind, not your own. In other words, take your time: Work up to 15 minutes. Bring yourself close to the point of no return, but don't let yourself ejaculate until time is up.
2. Squeeze
If you're overheating during masturbation or sex, stop and squeeze right below the head of your penis. Apply firm pressure with your thumb and forefinger and focus the pressure on the urethra—the tube running along the underside of the penis. The squeeze technique, developed by those icons of sex therapy, Masters and Johnson, pushes blood out of the penis and momentarily decreases sexual tension and represses the ejaculatory response.
3. Pinpoint ejaculatory inevitability
Masters and Johnson broke the process of sexual response into four phases: excitement, plateau, orgasm, and resolution. It's the plateau and orgasm phases we're most concerned with, as most men crash through the former, straight into the latter. The trick is to slow down and recognize that there's a spectrum of feelings throughout the process of sexual response and to recognize your own point of ejaculatory inevitability. Rate your sexual excitement on a scale of 1 to 10. Try keeping yourself at 7.
4. Sexercise
Do your Kegels. A Kegel is an exercise that helps tighten the pubococcygeal (PC) muscles of the pelvic floor. Both men and women have them, and you can become familiar with the muscle group by cutting off the flow of urine and then starting and stopping it repeatedly. (Begin with a full bladder.) Once you have the exercise down, practice your Kegels anywhere: at your desk, behind the wheel. Tighten your PC muscles and hold for a count of 10, then release. Practice in sets of 10. Stronger PC muscles will help you exercise ejaculatory control when you approach the point of inevitability.
5. Press, don't thrust
Tease her, taunt her: Press the head of your penis into her clitoral head. Linger in her vaginal entrance, where the most sensitive nerve endings are. When you do have intercourse, focus on small, shallow movements that penetrate the first 2 to 3 inches of her vaginal canal. Press your penis against her G-spot. You'll last longer if you're not thrusting vigorously.
6. Show a little courtesy
Ladies first, gentlemen—and I'm talking about more than just holding the door open. Keep your woman happy. Women have an innate capacity to experience multiple orgasms. When you help her to her first one, it relieves you of some of the pressure to please and the psychological anxiety that feeds into PE. Use your fingers; use your mouth.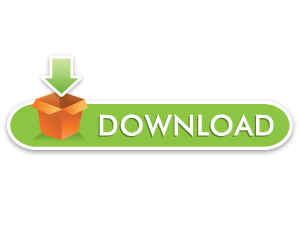 FOR Complain/Post Removal: SEND Message To Our Email ([email protected])
You can follow us on twitter
WhatsApp: +2348163548145

OR

Telegram: +2348163548145
The point of sharing this?
A lot of bad people are using nude pictures to scam innocent people especially women. If they lay their hands on your naked pictures/vidoes they can use it as a scam material to aid them in their bad adventures. When your nudes are uploaded here you can contact us for removal so far you have proof!WE DONT charge a DINE
If Ladies could listen to our advice, it will be to their own good because guys are not what they always appears when in happy mood. Never send your nude photos/videos to any man no matter how you love him. Your nudes are not so cheap that money/relationship can pay for them. When the relationship ends, you will be under the power of whoever has your nudes. A word to a wise lady.
My take: Never ever on any circumstance allow yourself to be video taped in any form whatsoever in the name of love or fun. The consequences can be really disastrous! Beware!