Notice:Naijauncut will never contact you to demand money in order not to release your leak or secret. Naijauncut does not work with anybody who will contact you. Naijauncut does not contact people (you will have to contact us). If you are contacting us, make sure its only the official number Below the Page OR With our email which is displayed on the website. Apart from this number, any other number that contacts you is scam. Don't fall victim to blackmailers and scam.

I'm sitting in my mum's shop away from the busy life of Lagos (mind you, we live in the suburbs of Lagos) trying to think what next after graduation, cos this boredom is killing me like crazy. Months now since I dropped the pen after that very last exam and popping champagne and drinking booze all-night trying to believe we've graduated (even though we aint seen our result yet) and the thought of NYSC is still months away, does kill me (partially because I think it's a waste of a year in your life and the suspense of not knowing if you'd be thrown in a crisis torn or technologically deprived village). Amidst this thought my phone rang…. The second ring broke my thought and on checking who it was it was Mrs. Y
Mrs. Y is the wife of the ambassador of Nigeria to a Caribbean country(name withheld), she has a very successful chain of boutiques and supermarkets(name withheld) and was in Nigeria most times rather than being with her husband, she has two daughters and a son, both daughters are my age group but still in some private university(name withheld).
Hmmmm….How did we meet? You might ask. I met her at a famous cinema at Yaba. I watched her daughter with great interest as she ran off to meet a friend of hers and I had to take the lift with her and in the silence of the lift, I heard a voice say " You seem to like my daughter huh?! " Trying to pretend I didn't hear her the first time, I said "' scuse me? " Then she said "O h! Come off it, it's not like I dint see you staring at my Teni ", Then I chuckled " you got me there ma ".
" My name is Mrs. Y and I think I'll be stuck to you past this elevator, you won't mind some company would you? "
" Naaah " I said, without thinking twice.
DING , The elevator opens and after the " after you " courtesy, I now realised that she is indeed a fine woman with a J-lo kinda body. We decided to chat off at one of the eateries while we wait for our movie. I told her a little about myself and she told me a whole lot – she got married at nineteen and now thirty nine with three kids and how she knows that her husband fools around with Caribbean girls, but she can't do anything about it because he's ten years older.
She told me about Temi, Teni and Timi. I fell in love with her family straight away, and we kept on talking and I don't know when or how it slipped that I've always wanted a sugar mummy, she picked up her bag and said;
" You haven't found one yet, keep searching! "
Dumb founded and confused I eased myself out of the chair to chase her down the hall, but her daughter and her friends had caught up with her and I could do nothing. I had blown it (or so I thought!). Surprisingly her daughter and friends went to see a different movie (some romantic comedy with Jennifer Aniston as a reporter who jumped bail and was hunted by her cop ex-husband)and she went to see clash of the titans, I quickly opted for the same movie, though I had seen it twice already.
As I entered the dark movie hall, trying to use the screen light to find my way to my sugar mama(oops I mean soon-to-be), I noticed her in the corner at the top corner sitting alone enjoying her movie and I went to meet her and sat beside her, after twenty minutes I decided to talk since she wouldn't.
" Ok, so I fucked up…..I'm sorry. " She just kept on eating her popcorn and watching her movie. " Ok fine, I'd just go in front of the screen and yell I'm sorry " I continued.
She called my bluff and asked me to do it. " You know I can't, pls I'm really sorry "
And then something crazy happened, she drew me closer and kissed me… " I have less than two hours before my kids finish their movie… Do u know a place we can be alone together? " she said.
Before I could snap outta the kiss, she thought of somewhere and said " let's go! " We got to the lot downstairs and she threw the key of her Honda element to me and said, " You drive and I'd navigate ", I told her I wanted to get some condoms at dominos supermarket, she chuckles and asked me to hurry. Like superman, I was back at the car in seconds and we were zooming off to a cute guest house in alagomeji and I did the checking in and next we knew we were staring each other in the eye inside the loft room; not like we did not know what to do, but where to start from. I made a gesture by looking at my wrist and she jumped at me and was kissing me all over and as I begin to undress her I noticed a tattoo of a tiger on her back (she probably had a short but fun filled youth that was cut short by her marriage and pregnancy or I just might be wrong). I gently worked my way across her body (not minding the time we had left at first) and we made love three times (twice in the bedroom and once in the bathroom under the shower) and we laid the bed together whilst acknowledging each other's prowess.
We were about to leave the room when I noticed she still had her shower cap on. Oops… We got that fixed and then checked out.
We got into the car and she opted to drive back and was acting shy, I was about asking her what's wrong when I got a call from my girlfriend asking me how my day was. " Thrilling, tiring yet satisfying " I said. She probably thought I meant it more figuratively rather literally and had a little chat about her day and she dropped the line. Mrs. Y said I was crazy for telling her what I said and we both laughed as she concluded how stupid females can be when they are in love and can't see the obvious things (sorry ladies….she said so). She even made a joke by saying if a girl in love sees her boyfriend having sex with her sister, he can still deny it saying it's her evil twin or it wasn't him or the sister drugged him and she'd believe him.
We got back just in time for the credits and she introduced me to her daughter as a new friend and Teni immediately loved me but somehow Temi and I never got along fine. Teni loved my sense of humour, my looks and the fact that I had finished school, still very young and Temi didn't believe any of those (or so I thought at first). I told them I had to leave early because the holdup I was to face on my way home. She asked me where I was headed and surprisingly, we stayed not so far from each other (who would have thought someone of their status would live in the area I stayed in) and she asked me to hop in.
I sat between Temi and Teni and I made sure Temi liked something about me. She ended up appreciating my writing skills when I showed her some of my write up on my blogsite. Teni kept complaining I was shifting the attention to Temi and I was forced to turn to her as she was showing me pictures on facebook via her nokia N97 (some crazy ass phone that has 32gigabyte.who needs that?!) and she checked mine as well and noticed my status that says "complicated" and she kept on questioning it and I asked her jokingly if she would love to fill the space. Instead of saying no, like most girls would, she asked what it will take her to fill it and jokingly I replied " Kiss me here and we are on. "
And she did lean over in an attempt to do so when I stopped her and whispered to her ears, " we'd do it where we can get our clothes off after" and she simply chuckled and nodded in agreement. I thought to myself, just in case this is not a dream, I just might have a shot at all three of them and Temi broke my thoughts by whispering to my other ear that she's on her period that's why she can't afford a smile for now and she does like me a lot already so I don't get the wrong idea about her and just then Mrs. Y said she wanted to grab some salad at the eatery and get their daily supply of waste for their dog and asked me to escort her on our way and she said;
" Thank you for playing along with my girls and when next do I see you again my baby? " It's funny she actually thought I was playing along. " I'm at home most mornings before I go to the shop later in the day and the girls will be back in school by next weekend " she continued. At that point I wanted to opt out then she placed an envelope in my hands and said "Thanks for today and pls keep this a secret as long as you can! "
TO BE CONTINUED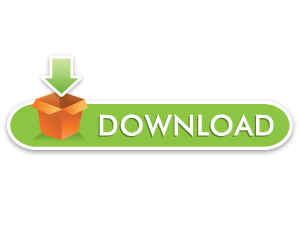 FOR Complain/Post Removal: SEND Message To Our Email ([email protected])
You can follow us on twitter
WhatsApp: +2348163548145

OR

Telegram: +2348163548145
The point of sharing this?
A lot of bad people are using nude pictures to scam innocent people especially women. If they lay their hands on your naked pictures/vidoes they can use it as a scam material to aid them in their bad adventures. When your nudes are uploaded here you can contact us for removal so far you have proof!WE DONT charge a DINE
If Ladies could listen to our advice, it will be to their own good because guys are not what they always appears when in happy mood. Never send your nude photos/videos to any man no matter how you love him. Your nudes are not so cheap that money/relationship can pay for them. When the relationship ends, you will be under the power of whoever has your nudes. A word to a wise lady.
My take: Never ever on any circumstance allow yourself to be video taped in any form whatsoever in the name of love or fun. The consequences can be really disastrous! Beware!