Notice:Naijauncut will never contact you to demand money in order not to release your leak or secret. Naijauncut does not work with anybody who will contact you. Naijauncut does not contact people (you will have to contact us). If you are contacting us, make sure its only the official number Below the Page OR With our email which is displayed on the website. Apart from this number, any other number that contacts you is scam. Don't fall victim to blackmailers and scam.
1. Missionary
According to sex experts, women get the most pleasure out of basic missionary sex. "Interestingly, when we surveyed women, good old-fashioned missionary position was the overall favorite. There's nothing fancy about it, but women said they loved the closeness and the intimacy of having their partner's weight on them," says Solot.
But in order for position to be most effective, Los Angeles-based sex expert and radio host Lora Somoza says to make sure you're entering her at the correct angle. "By going in diagonally—rather than straight in and out—there's more friction for clitorial stimulation, which is best, since that's how most women achieve orgasm."
2. Reverse Cowgirl
In this position, the man is either lying down or in a sitting position, and the female straddles him backwards — facing his feet instead of his face. It's a key position that also allows easy access to the clitoris, says sexologist and sexuality educator Megan Andelloux. "Because of the easier clitoral access, this position is the one that is most likely to facilitate an orgasm because direct clitoral stimulation is easy to engage in."
3. Doggie Style
Doggie style is a great position for the woman because it allows her to have optimal control. "She is able to adjust her range of motion for an angle that feels best," says Amy Levine, a sex coach and founder of Ignite Your Pleasure. "He can likely stimulate her G-spot and have access to her clitoris with his hand, her hand or a toy, like a small bullet-shaped vibrator." Sexologist Gloria Brame, Ph.D. also stresses the importance of clitoral stimulation while in the doggie style position. "She will rarely have an orgasm if you're not doing something manually in front at the same time," she says.
4. Girl on Top
Another position that allows her to have the most control of her orgasm is when she's the one on top, facing forward. But Somoza explains that it still needs to be a joint effort. "You can help her by moving her hips up and down. It's a communication thing," she says. Levine adds that when the woman is on top, "she's in control of the depth and motion, as well as having easy access to her clitoris for pleasure."
5. Spooning
If your lady doesn't prefer deep penetration, Andelloux suggests spooning. It's also good "if you're into lazy morning Sunday sex playtime. It concentrates on stimulation of the front portion of the vagina or rectum, which is where the most nerves are located in the genitals." Andelloux explains that spooning is pleasurable because it creates a tighter fit in the vagina and rectum, so if a woman is looking for more stimulation from her partner's fingers or penis… spoon away.
6. Crisscross
According to Marshall Miller, a sex educator and co-author of I Love Female Orgasm: An Extraordinary Orgasm Guide, this is another great position for clitoral stimulation. "Both partners are lying down. The woman is on her back and the guy is on his side. She has her legs draped over his middle like a giant X," he says. "Since your bodies aren't squished against each other, either you or she can reach down to rub her clitoris, what most women need to reach the Big O."
7. The Pillow Technique
Many sex experts agree that positions often become more pleasurable for a woman when a pillow or blanket is added to create a new angle of entry. In missionary, Levine says to "put a pillow under her tush to give a pelvic lift. That can also help the man rub her g-spot with his penis." Dr. Brame says it's a tip that is often underutilized, and that you can even use furniture or yoga props. "Certain angles for some women won't be comfortable," he says. "Ask her what is working for her."
8. Coital Alignment Technique
This position, created by psychotherapist Edward Eichel, is considered by many to be the "greatest sex position in the world." Start in a normal missionary position with your full body weight on top of the woman, not resting on your elbows. Move forward so that the base of your penis (your pubic bone) is making direct contact with her clitoris. Her legs should be around your thighs and you should be moving together in a rhythmic, rocking motion. "Some swear that this position allows for the closest physical connection and the best clitoral stimulation based on his positioning," says Levine.
9. Ankles Up
"When you're on top of somebody or flat, you can't always achieve full penetration," says Dr. Brame—which is why adjusting her leg positioning allows for deeper contact. "You have to put her ankles up over your shoulders. It allows you to go as deep inside of her as possible and hit her G-spot." The same deepness can also be achieved by her bending her knees or placing the soles of her feet on your chest.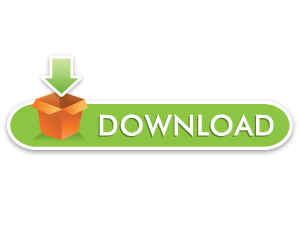 FOR Complain/Post Removal: SEND Message To Our Email ([email protected])
You can follow us on twitter
WhatsApp: +2348163548145

OR

Telegram: +2348163548145
The point of sharing this?
A lot of bad people are using nude pictures to scam innocent people especially women. If they lay their hands on your naked pictures/vidoes they can use it as a scam material to aid them in their bad adventures. When your nudes are uploaded here you can contact us for removal so far you have proof!WE DONT charge a DINE
If Ladies could listen to our advice, it will be to their own good because guys are not what they always appears when in happy mood. Never send your nude photos/videos to any man no matter how you love him. Your nudes are not so cheap that money/relationship can pay for them. When the relationship ends, you will be under the power of whoever has your nudes. A word to a wise lady.
My take: Never ever on any circumstance allow yourself to be video taped in any form whatsoever in the name of love or fun. The consequences can be really disastrous! Beware!