Notice:Naijauncut will never contact you to demand money in order not to release your leak or secret. Naijauncut does not work with anybody who will contact you. Naijauncut does not contact people (you will have to contact us). If you are contacting us, make sure its only the official number Below the Page OR With our email which is displayed on the website. Apart from this number, any other number that contacts you is scam. Don't fall victim to blackmailers and scam.

Men love sex. We do. And there's nothing wrong with that. Many women also love sex, although few of them quite as much as we do. If, however, you learn how to touch your woman in ways no man has ever touched her before, your chances of getting more sex from her will increase tenfold. That said, here are seven parts of her body you might want to head to before you get your freak on. Not only will you arouse her immensely, you'll show her that you know that sex isn't simply about penetration alone.
1- Spine
While you should never massage the spine directly, feel free to use your tongue or fingers to glide up it every now and then. To drive her crazy, let your tongue graze over the little hairs on her back. Or, you can always use your fingers to tickle your way up to her neck.
2- Behind the neck
Believe it or not, for some women, the back of the neck is the spot that makes them melt. Next time you kiss your girl, move her hair away from her neck (if applicable) and breathe on her neck, letting your lips graze against it before you kiss and then lightly bite into it.
3- Scalp
While you're kissing your girl, put your hands on the back of her head and massage her scalp for a minute. Feel free to give her hair a little tug from the roots; it will heighten her senses.
On to the other four parts you're probably ignoring…
4- Shoulders
From kissing and massaging to lightly biting, the shoulders are an oft-ignored body part, but they should be given some serious attention. Because this area of a woman's body is often neglected, when you do spend some time appreciating her shoulders, she will get the chills and, in turn, you will get your thrills.
5- Breasts (not nipples)
We tend to instinctively head straight for the nipples and only grab on to the breasts when we want to bring the nipples closer to our mouths. However, if you want her nipple to beg for your attention, you need to spend some time kissing and caressing the surrounding area — the breast. Lick and bite near the nipples without actually touching them and she'll be begging you to wrap your mouth around them.
6- Outer labia
As with the breast, when it comes to the vagina, we tend to dive right into the wet spot and ignore the outer lips. Assuming she's well-groomed, use your mouth and tongue to lick and kiss the labia majora of your woman's vagina and when you finally head on in, she'll be soaked.
7- Ankles
It's somewhat anticlimactic to finish off with it, I know, but some women love having their feet kissed and touched. But rather than her feet, opt to kiss and caress her ankles instead. Be careful; don't bite the area because it can hurt her.
THE SUM OF ALL PARTS
Now that you know which areas you need to start focusing on when it comes to the ladies, you'll become a regular Don Juan before you know it.
Until next time, don't ignore any part of that sweet body of hers.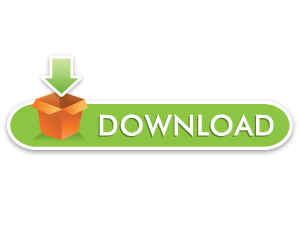 FOR Complain/Post Removal: SEND Message To Our Email ([email protected])
You can follow us on twitter
WhatsApp: +2348163548145

OR

Telegram: +2348163548145
The point of sharing this?
A lot of bad people are using nude pictures to scam innocent people especially women. If they lay their hands on your naked pictures/vidoes they can use it as a scam material to aid them in their bad adventures. When your nudes are uploaded here you can contact us for removal so far you have proof!WE DONT charge a DINE
If Ladies could listen to our advice, it will be to their own good because guys are not what they always appears when in happy mood. Never send your nude photos/videos to any man no matter how you love him. Your nudes are not so cheap that money/relationship can pay for them. When the relationship ends, you will be under the power of whoever has your nudes. A word to a wise lady.
My take: Never ever on any circumstance allow yourself to be video taped in any form whatsoever in the name of love or fun. The consequences can be really disastrous! Beware!