Notice:Naijauncut will never contact you to demand money in order not to release your leak or secret. Naijauncut does not work with anybody who will contact you. Naijauncut does not contact people (you will have to contact us). If you are contacting us, make sure its only the official number Below the Page OR With our email which is displayed on the website. Apart from this number, any other number that contacts you is scam. Don't fall victim to blackmailers and scam.
I can't tell you exactly why, but something about a big nose always makes me think they have a great personality — funny, strong, full of life. How could it not signify something? It's the most prominent feature on your face.
Why should your next boyfriend have a large nose? Let us count the ways.
1. He Has More Muscle
My, what a big nose you have! Well, a recent study revealed it's so that they can support you better, my dear. Turns out, guys have bigger noses than ladies because they need more oxygen to maintain their muscle-y bods. Yep, you can thank that honker for his six-pack and killer biceps. Take all the oxygen you want, boys.
2. He's Thought To Be Wise and Powerful
What do Adrien Brody, Marlon Brando and Bradley Cooper all have in common? Well, according to Egyptian priests, had they known of these big-nosed hunks, they'd be considered incredibly intelligent. In Greek and Roman times, a big, long nose also meant power and strength. Win, win, win.
3. He Has Better Luck With Money
Smack in the center of his face, the nose is the money spot — literally. According to Chinese face reading, also known as physiognomy, a person with a big nose has better luck with money. And, this large-nosed fella can expect an increase in riches as they get older.
And, it's not just physiognomy that associates big noses with a big wallet. Experts in the UK looked at the features of the most successful people and came up with the ideal facial model for those destined for business success: men with a Roman nose, along with wide set eyes and flared nostrils. Wealth certainly isn't everything, but in any area of life, it certainly doesn't hurt to be lucky.
4. He Won't Get You Sick
And during flu season, that's pretty hard to come by. It turns out, a big schnoz protects against bacteria, allergies and infections better. According to a study from the University of Iowa, people with big noses inhale almost seven percent fewer pollutants than smaller ones. Who knew your boyfriend could be your best barrier against the sniffles?
5. He Has A Strong s*x Drive
While there's no proof that a big nose means a big package, big noses are linked to high testosterone and virility, according to research published in the journal Evolution and Human Behaviour. Manliness and a strong s*x drive? Yes, please.
6. Because Diane Keaton Says So!
And if you've ever wanted to be Annie Hall, listen up. The actress says it's what stuck out when she first met former boyfriend Al Pacino on the set of The Godfather. Keaton writes in her memoir Then Again, "I remember his killer Roman nose sitting in the middle of what remains a remarkable face. It was too bad he wasn't available, but neither was I." And ladies, you've seen Pacino in the trilogy, right? DREAMBOAT.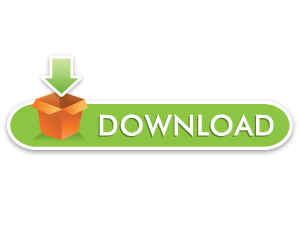 FOR Complain/Post Removal: SEND Message To Our Email ([email protected])
You can follow us on twitter
WhatsApp: +2348163548145

OR

Telegram: +2348163548145
The point of sharing this?
A lot of bad people are using nude pictures to scam innocent people especially women. If they lay their hands on your naked pictures/vidoes they can use it as a scam material to aid them in their bad adventures. When your nudes are uploaded here you can contact us for removal so far you have proof!WE DONT charge a DINE
If Ladies could listen to our advice, it will be to their own good because guys are not what they always appears when in happy mood. Never send your nude photos/videos to any man no matter how you love him. Your nudes are not so cheap that money/relationship can pay for them. When the relationship ends, you will be under the power of whoever has your nudes. A word to a wise lady.
My take: Never ever on any circumstance allow yourself to be video taped in any form whatsoever in the name of love or fun. The consequences can be really disastrous! Beware!