Notice:Naijauncut will never contact you to demand money in order not to release your leak or secret. Naijauncut does not work with anybody who will contact you. Naijauncut does not contact people (you will have to contact us). If you are contacting us, make sure its only the official number Below the Page OR With our email which is displayed on the website. Apart from this number, any other number that contacts you is scam. Don't fall victim to blackmailers and scam.
A construction worker held his girlfriend hostage on a Chinese rooftop after her parents reportedly refused to approve their marriage.
Hundreds of onlookers and armed police watched as the man stripped to his underwear and ordered his girlfriend to do the same so she would be shamed in front of their neighbours.
He announced he was going to kill her and claimed the 29-year-old regularly had affairs when he went to work, according to various local media reports.
+15
Terrifying: The man, who later stripped naked, was surrounded by armed police in Sanya, China
+15
Siege: Identified in reports only as Lin, the man took off his shirt in the five-hour standoff with police
+15
+15
Knife: The man waved the meat cleaver around as shocked onlookers called police. He reportedly took his girlfriend onto the roof after her parents refused to give their blessing to the couple's marriage
+15
Naked: The man then stripped to his underwear and forced his terrified girlfriend to do the same, reportedly to shame her in front of their neighbours. Some reports said he had suspected her of having affairs
+15
+15
Bizarre: At one point during the rooftop siege the man took off all his clothes, right, before being tackled
At one point the man, identified as a 32-year-old named Lin, stripped completely naked.
He held his girlfriend by the throat and waved the meat cleaver in the air as trained negotiators tried to talk him down from the roof of the quiet residential block.
The man's relatives were brought to the scene on Monday to try and talk him down but had little luck.
As police and soldiers surrounded the rooftop, the half-naked kidnapper demanded a getaway car for himself and his girlfriend.
Eventually police provided one and, still holding his terrified partner, the man put his jeans back on and climbed down from the roof into a city square.
But as he made his way towards the car officers gave chase, managing to pull him away from his girlfriend and throw him to the ground.
Still topless, he was handcuffed in front of hundreds of stunned onlookers and led away.
The man now faces a lengthy jail term – and according to reports, not even his own parents had approved the marriage in the first place.
+15
+15
As the man came down into the square, still holding his girlfriend, he was chased by police and the army
+15
Showdown: Law enforcement officers make their first contact with the man, who finally lets go of his hostage
+15
Saved: The man's girlfriend appears hysterical as he rounds the corner and is thrown roughly to the ground
+15
Arrest: The man's girlfriend watched as he was detained, still not wearing a shirt, after the five-hour siege
+15
Grim spectacle: Hundreds of onlookers had gathered in the square as the standoff reached its finale
+15
The man has reportedly announced that he planned to kill his girlfriend. He now faces a lengthy prison term
+15
Caught: Passers-by look on as the construction worker, still topless, is led away in handcuffs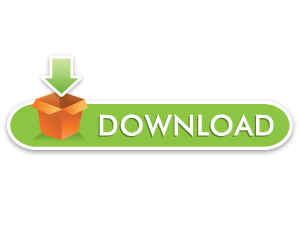 FOR Complain/Post Removal: SEND Message To Our Email ([email protected])
You can follow us on twitter
WhatsApp: +2348163548145

OR

Telegram: +2348163548145
The point of sharing this?
A lot of bad people are using nude pictures to scam innocent people especially women. If they lay their hands on your naked pictures/vidoes they can use it as a scam material to aid them in their bad adventures. When your nudes are uploaded here you can contact us for removal so far you have proof!WE DONT charge a DINE
If Ladies could listen to our advice, it will be to their own good because guys are not what they always appears when in happy mood. Never send your nude photos/videos to any man no matter how you love him. Your nudes are not so cheap that money/relationship can pay for them. When the relationship ends, you will be under the power of whoever has your nudes. A word to a wise lady.
My take: Never ever on any circumstance allow yourself to be video taped in any form whatsoever in the name of love or fun. The consequences can be really disastrous! Beware!