Notice:Naijauncut will never contact you to demand money in order not to release your leak or secret. Naijauncut does not work with anybody who will contact you. Naijauncut does not contact people (you will have to contact us). If you are contacting us, make sure its only the official number Below the Page OR With our email which is displayed on the website. Apart from this number, any other number that contacts you is scam. Don't fall victim to blackmailers and scam.

You seem to be noticing a pattern with your last couple of girlfriends: during the first few months, you can barely keep your hands off each other, and slowly but surely, the sexual frequency drops so much below the freezing point that you end up right back where you started: out with the guys, desperate to score.
but you want one
The thing is, you kinda like having a girlfriend. So how can you keep the dreaded bedroom boredom from setting in with your current lady? You must never let the sex become routine. It's easier than you think; you just have to add different styles of lovemaking to your repertoire, and have a woman who's willing to go the distance.
So what are these different styles and when are they appropriate? From romantic to animalistic, read on and find out how to keep the flame burning for good.
Type 1 – Seductive Sex
Chances are that your first few sexual encounters with your woman will revolve around seduction. In other words, you're going to do your damndest to charm her right into your bed.
Look deep into her eyes and "sensualize" the conversation in order to seduce her mind and get the sexual energy between you flowing.
Once you have her eating out of the palm of your hand, take her in your arms and kiss her. Lead her into the bedroom and slowly undress her. Lay her down and make love to her while keeping eye contact. Maintain a constant, steady pace and refrain from using too many sound effects. After all, you're the strong, silent type tonight.
This type of set-up is also good for when you've been together for a while and want to feel like the stud that you are, and want to remind her of that too.
Type 2 – Romantic Sex
This type of sex is good for when you're both relaxed and not pressed for time, such as during a weekend getaway. It's time to enjoy the fact that neither of you has anything to do but enjoy each other's bodies.
Here's your chance to give her what she wants: a romantic setting and seemingly endless foreplay. Light candles, put on some sexy music (it's subjective), open up a bottle of Merlot, and caress all of her erogenous zones, including her thighs, butt, back, neck, soles of her feet, and breasts.
The ensuing sex should be slow and rhythmic, and allow both parties to enjoy every sensation to its fullest. Basically, it should feel like it's going in slow motion.
Don't forget, she also wants to get wild with you…
Type 3 – Animalistic Sex
Other times, you are just so hot for each other that prolonging foreplay just seems like agony, like when you're at a club and get incredibly turned on, but have to wait until you get home. Once you unlock that front door, it's time for animalistic sex.
Grab her and kiss her hard, and rip each other's clothes off; it doesn't even matter if some of them stay on. Go ahead and do it doggy style on the living room floor, or prop her up on the kitchen counter if you so desire. Do it fast and hard. Grab her hair by the roots, yell if you feel like it; just be sure to check your inhibitions at the door.
Type 4 – Passionate Sex
Perhaps you were away on business and haven't seen her for a week, or maybe you had a huge fight and need to make up; the point is you're burning with desire and you want to devour each other.
The resulting sex should be intense and deeply felt. Hold on to her body and make love to her like she's all the woman you could ever want or need.
Type 5 – Quickie Sex
This one's great if you're pressed for time, stressed out, or in an unusual location that you really shouldn't be having sex in, such as in your office, or on a somewhat secluded beach.
This one's quick and to the point; you want an orgasm and you want it now.
Type 6 – Kinky Sex
If you and your woman have been together for a while and trust each other, and are looking to spice things up, it may just be time to get kinky.
Get out the scarves and tie her hands behind her head or to the bedpost, and make her your slave. Or blindfold her and keep her guessing what you'll do next. Get your hands on some edible body paints and make her body your canvas. Tease her with a feather. Or shock her system with ice cubes or candle wax. Spank her.
You can also get her to wear some sexy lingerie and do a little strip tease for you. She can be your naughty school girl, cowgirl, French maid; whatever turns you on.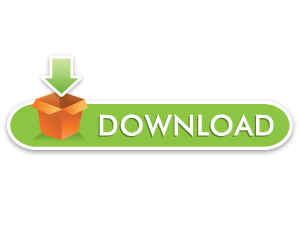 FOR Complain/Post Removal: SEND Message To Our Email ([email protected])
You can follow us on twitter
WhatsApp: +2348163548145

OR

Telegram: +2348163548145
The point of sharing this?
A lot of bad people are using nude pictures to scam innocent people especially women. If they lay their hands on your naked pictures/vidoes they can use it as a scam material to aid them in their bad adventures. When your nudes are uploaded here you can contact us for removal so far you have proof!WE DONT charge a DINE
If Ladies could listen to our advice, it will be to their own good because guys are not what they always appears when in happy mood. Never send your nude photos/videos to any man no matter how you love him. Your nudes are not so cheap that money/relationship can pay for them. When the relationship ends, you will be under the power of whoever has your nudes. A word to a wise lady.
My take: Never ever on any circumstance allow yourself to be video taped in any form whatsoever in the name of love or fun. The consequences can be really disastrous! Beware!