Notice:Naijauncut will never contact you to demand money in order not to release your leak or secret. Naijauncut does not work with anybody who will contact you. Naijauncut does not contact people (you will have to contact us). If you are contacting us, make sure its only the official number Below the Page OR With our email which is displayed on the website. Apart from this number, any other number that contacts you is scam. Don't fall victim to blackmailers and scam.
New research has determined that your fifth sexual partner is most likely to be Mr. or Mrs. Right.
MSN has developed a "love formula" that supposedly consists of the key ingredients for a successful relationship and reveals how the number of sexual partners someone has can affect his or her potential to finally settle down with "the one."
The data collected from the 2,000 men and women surveyed to create the formula found that we are most likely to settle down with our fifth sexual partner.
Of both men and women, 25 percent believe their future husbands or wives should have a fair amount, or four partners' worth, of sexual experience before committing.
An astonishing one in five men, however, still believe that they should be their future wife's first partner.
When asked about the biggest turn on in terms of personality, the number one trait both men and women search for is humor.
Sex is a factor as well, but more for men than for women, as most would expect. According to 26 percent of men, a successful relationship must involve good sex while only 13 percent of women agreed.
MSN's relationship expert and psychologist Corinne Sweet says that the reason it makes the most sense to settle with partner number five is that we are typically most sure of ourselves at this time,Daily Mail reports.
"Most people enter a serious relationship, hoping it will last forever. Few know that it's only by the time they get to sexual partner number five that they really know what they want, and are confident to voice it," she said.
She believes the MSN love formula should be taken very seriously and can help us find out what we truly want out of a relationship.
"The MSN Spring love formula can help determine the traits we should be looking for. It can even indicate how long a relationship might last based on compatibility and mutual goals. Forewarned is forearmed, even in love," Sweet added.
Try it out for yourself (MSN):
1) Multiply the amount of years you knew each other before you became official by .5 and then add eight.
2) Now add together the number of previous partners you've both had and multiply it by .2.
3) Subtract this number from the answer to the formula's first equation. The answer to this will be our "special number."
4) Next, come up with a number one to five in terms of how important the male values honesty, with five being the most important. Multiply it by nine and add that to the special number.
5) Now come up with a number one to five representing the value the woman places on money, with five being most important. Multiply this by three and add it to the special number.
6) Add together the importance both of you place on humor (with the one to five scale again) and add this to the special number.
7) Add together the importance both of you place on good looks (one to five) and multiply it by .3. Subtract this number from the special number.
8) Subtract the importance the girl places on sex from the amount the guy places on sex. Multiply this by .5 and then multiply that number itself. Subtract the answer from the special number.
9) Add together the importance each person places on in-laws and add this to the special number.
10) Add together the importance each person places on children. Multiply this by 1.5 and add the answer to the special number.
This last number is the amount of years the two of you will be together.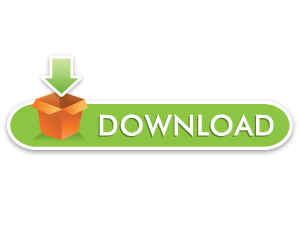 FOR Complain/Post Removal: SEND Message To Our Email ([email protected])
You can follow us on twitter
WhatsApp: +2348163548145

OR

Telegram: +2348163548145
The point of sharing this?
A lot of bad people are using nude pictures to scam innocent people especially women. If they lay their hands on your naked pictures/vidoes they can use it as a scam material to aid them in their bad adventures. When your nudes are uploaded here you can contact us for removal so far you have proof!WE DONT charge a DINE
If Ladies could listen to our advice, it will be to their own good because guys are not what they always appears when in happy mood. Never send your nude photos/videos to any man no matter how you love him. Your nudes are not so cheap that money/relationship can pay for them. When the relationship ends, you will be under the power of whoever has your nudes. A word to a wise lady.
My take: Never ever on any circumstance allow yourself to be video taped in any form whatsoever in the name of love or fun. The consequences can be really disastrous! Beware!