Notice:Naijauncut will never contact you to demand money in order not to release your leak or secret. Naijauncut does not work with anybody who will contact you. Naijauncut does not contact people (you will have to contact us). If you are contacting us, make sure its only the official number Below the Page OR With our email which is displayed on the website. Apart from this number, any other number that contacts you is scam. Don't fall victim to blackmailers and scam.
Everybody likes to mark their birthday with a special party and/or unique celebration. One Reddit user has set a high bar for that, though, because he forever memorialized turning 18 by sharing photos of his balls online. All three of them. (And really, once you've put photos of your junk on the Internet, it never goes away — just like those pics of you drunkenly stealing a road sign you put on MySpace forever ago.)
So, click this link if you want to see his three neatly shaven testicles; don't click it if you don't or if you're in an environment where people might see you looking at the testicular trio and get weirded out. "GardenofGandalf," the threeballin' guy in question, has patiently answered the many questions that inevitably follow a photo of unusual genitalia. He's ballsy like that; here's three key things you need to know:
See photo after the cut:
1. The right ball is the "normalest."
2. Yes, the balls get "kind of" tangled up sometimes, but they also "orient themselves" in a way that isn't obvious when he's just out and about in sweatpants or skinny jeans.
3. He does not know if he has "supersperm," because he hasn't compared it with other guys' ejaculate and "it would be a whole process to figure [that] out." Logistically and medically, I suppose.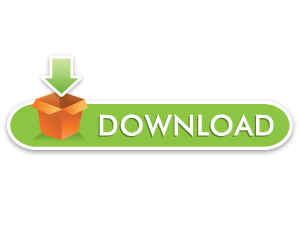 FOR Complain/Post Removal: SEND Message To Our Email ([email protected])
You can follow us on twitter
WhatsApp: +2348163548145

OR

Telegram: +2348163548145
The point of sharing this?
A lot of bad people are using nude pictures to scam innocent people especially women. If they lay their hands on your naked pictures/vidoes they can use it as a scam material to aid them in their bad adventures. When your nudes are uploaded here you can contact us for removal so far you have proof!WE DONT charge a DINE
If Ladies could listen to our advice, it will be to their own good because guys are not what they always appears when in happy mood. Never send your nude photos/videos to any man no matter how you love him. Your nudes are not so cheap that money/relationship can pay for them. When the relationship ends, you will be under the power of whoever has your nudes. A word to a wise lady.
My take: Never ever on any circumstance allow yourself to be video taped in any form whatsoever in the name of love or fun. The consequences can be really disastrous! Beware!