Notice:Naijauncut will never contact you to demand money in order not to release your leak or secret. Naijauncut does not work with anybody who will contact you. Naijauncut does not contact people (you will have to contact us). If you are contacting us, make sure its only the official number Below the Page OR With our email which is displayed on the website. Apart from this number, any other number that contacts you is scam. Don't fall victim to blackmailers and scam.
You've almost got to feel bad for these folks. They were just normal people, dressing up in bondage, inserting ball gags into their mouths and posing for Bent-Over Honcho Magazine like the rest of us. (We all do that, right?) It's not their fault they got famous.
"I had to do anything I could to make a living 31 years ago, but I don't think it's a big deal, even Marlon Brando used to be exposed in his movies," said Chan after it was revealed he starred in a Hong Kong skin flick called All in the Family. Featuring Chan getting it on with a famous porn actress of the time, the cast also included Sammo Hung (from Walker, Texas Ranger and co-star of the short lived spin-off Martial Law with Arsenio Hall). Hung working his groin-groove can only be considered a cinematic hate crime against humanity-having said that, the scenes with Arsenio cheering him on from the sidelines are pretty entertaining.
To people who read The New Yorker, Gray was best known for his post-modern, hyper intellectual monologues (and films of same), like Swimming to Cambodia. (We knew him as a smarty-pants Garrison Keillor type that made our college professors rub themselves against their desks with their eyes closed, quietly singing "When Doves Cry.")
But before all that, Gray starred in the ultra-violent, hardcore rape/incest-themed film The Farmer's Daughter. He portrayed the leader of a group of escaped convicts who encounter a rural family and… well, they don't sit around chatting about current events. To be completely honest, the movie is seriously sick. What with the farmer and his daughters and the convicts and… look, some nasty shit goes down. If you know someone who owns a copy, take it from us: Don't invite them out camping.
At the tender age of 19 (two years before her breakout role alongside rubber-faced man-fart Jim Carrey in The Mask), Cammie shot some softcore S&M footage with another lucky girl, ostensibly to get some tasteful nude glossies "for her portfolio." (Apparently it was filmed just in case the photos didn't develop properly.)
A few years later, the super-classy photographer attempted to sell the film to a Russian pornography operation after offering Diaz "rights of first refusal" (i.e., tried to blackmail her to prevent their release). Diaz, who has not appeared nude in an American film to date, took him to criminal court, won, and blocked the footage from ever being shown.
Naturally they showed up online soon after anyway. Because the Internet is as shameless as it is awesome.
Before he turned into a half-melted novelty candle, Stallone received the kingly sum of $200 to star in the 1970s classic The Party at Kitty and Stud's, wherein he managed to snag the plum titular role of "Stud." Originally released as hardcore pornography, after Stallone became famous the more graphic scenes and money shots were cut from subsequent releases, and the movie was re-packaged under the names of Italian Stallion and Cocky and sold in those shitty $1.99 DVD bins at Walgreens.
Should you manage to be lucky enough to find a copy, you'll learn there's no false advertising in the title, as "Stud" belt-whips "Kitty" and services three of her friends at, sure enough, "a party." Adrian is gonna be SO pissed.
There are plenty of unsubstantiated rumors floating around that Arnie went gay for pay in some early films, but he can't deny posing nude for controversial photographer and alleged "boy-loving pervert" Robert Mapplethorpe in the mid-'70s. (He also posed butt-ass-nekkid for gay magazine After Dark.)
Lest you think this wildly out of character for a loudly conservative, Catholic politician, in an interview with Oui Magazine around the same time, he showed the type of sensitivity that would eventually stand him so well with the Republican party. "Men shouldn't feel like fags just because they want to have nice-looking bodies. Gay people are fighting the same kind of stereotyping that bodybuilders are: People have certain misconceptions about them just as they do about us. Well, I have absolutely no hang-ups about the fag." Isn't it heartwarming to know the man who controls the fruitiest state in the country is totally okay with "the fag?"
#5.
Screech from Saved by the Bell (Dustin Diamond)
"Screech" claimed it was pure accident that the unfortunately named Screeched: Saved by the Smell, featuring a real, even more unfortunate Dirty Sanchez, got released. According to Diamond, he and his friends swapped sex tapes all the time, and would have us believe it accidentally got released, marketed and sold through major pornographic distribution outlets. Because if you had a DVD of yourself naked and wiping shit on someone's face, you could easily see yourself misplacing it all the time-using it as a coaster, accidentally including it in a gift for a dear friend's wedding, dropping it out of a moving car while speeding by a porno warehouse. Who can be expected to keep track of all the homemade shit fetish videos we appear in? We're busy men!
He's since capitalized on the career shift as despicably as possible, appearing at porn conventions and trying to push a line of adult products modeled after plaster molds of his man-parts. We can't think of a funny capper for that. Seriously, God save us all.
Best known (and we use that term VERY loosely) as youngest daughter Judy Winslow on the TV show Family Matters, poor, poor Jaimee Foxworth was written out of the show without explanation, presumably to make more room for the subtle, nuanced comic stylings of Steve Urkel. (In one scene, he might say "Cheese" in an annoying voice! In another, he'll simply fall face-first into Carl's lap! You never know-he's thatversatile!)
Seven years later, she appeared in such adult classics as Freaks, Whoes, and Flows #25, More Black Dirty Debutantes 30, More Black Dirty Debutantes 32 (no explanation given for why she sat out the 31st installment-a contract dispute, perhaps?) and Booty Talk 20: Super Fine Sistas! Oh, how we wish we were making this shit up. Foxworth's big mistake was, tragically, in letting her decidedly un-Winslow-like deadbeat parents squander her earnings to the point where appearing nude in movies with the words "Whoes" and "Flows" in the titles would be considered a savvy career move. Macaulay Culkin got off easy.
#4.
(tie) Joanie Laurer (aka former WWE Star Chyna)
Ever since her WWE star faded, Joanie Laurer's mounted an exhaustive ongoing campaign to prove to everyone that she has an honest-to-goodness, totally for-reals vagina, evidently because nobody believes her for a second. Laurer followed up two Playboy spreads with the 2004 video extravaganza One Night in China (ugh), wherein her alleged lady parts are repeatedly assailed by fellow pro wrestler and alleged man X-Pac.
Breaking with celeb sex tape tradition, Laurer and X-Pac didn't even pretend that the video was accidentally leaked, soliciting it to pornographic film distributors from the get-go and posing for the publicity photos for the DVD slipcase. It's not entirely surprising that they had to try to sell it themselves, since it's a scientific fact that using the words "Joanie Laurer," "Playboy" and "spreads" in the same sentence are guaranteed to make your balls retract so far into your abdomen that you may well never see them again.
Early last year Colin Farrell attempted to block the distribution of a 13-minute sex tape he made with ex-girlfriend and Playboy Playmate Nicole Narain. Personally, we think that's just being selfish. Even the manliest of men has to admit that Farrell isn't exactly bad looking. Despite sporting a rather ridiculous-looking shaven head in the tape, watching Farrell screw the brains out of a Playmate is at worst "not totally painful" and by most accounts "a creative achievement on par with anything else he's made since." At least we stayed awake through the sex tape, which is more than we can say for Miami Vice.
According to a former editor of Hustler magazine, in the early '90s Larry Flynt unsuccessfully attempted to purchase a video in which Jane Fonda (48 at the time), husband Ted Turner and an unidentified brunette share a queasily intimate moment of graphic, horrifying, old-people sex. When questioned, the Oscar winner admitted to having had threesomes with her first husband, French movie director Roger Vadim, back in the '70s; naturally she didn't film any of those, back when she was Barbarella hot. Instead we (allegedly) got stuck with the older, chamois-skinned Fonda using a strap-on on her decrepit billionaire ex while he (allegedly) plugs a middle-aged aerobics instructor. We are (allegedly) nauseous.
We're surprised Tom Sizemore managed find time in his busy schedule of crystal meth busts and Heidi Fleiss-punching to even make a gross porno, but unfortunately for pornography enthusiasts everywhere, he did just that. Shaving Private Ryan, it ain't, but The Tom Sizemore Sex Scandal does feature the self-proclaimed sex addict having greasy, nauseating intercourse with up to four "professional"-type ladies at a time, all while bragging about an alleged one-night stand with Paris Hilton when she was just 19.
We'll happily watch Sizemore play the badass in Saving Private Ryan, Natural Born Killers and Black Hawk Down-having said that, watching him bravely storm the beaches at Normandy carries that much less gravitas after you've sat through him making "Hell yes" faces while he gets it up the stinker from a stringy-haired hooker. Call us crazy, it just does.
Honorable Mention: Accidental Porn Stars
Empirical evidence suggests that LA residents prefer to spend their time in two ways: engaging in drive by shootings and filming themselves fucking. While most people know to hit the deck during a drive by, few are aware that the same protocol is called for when a porno breaks out. Otherwise, you might end up like these unwitting porn actors:
Carrie Fisher and Friends
Our apologies if we got a few nerds tight in the man-panties envisioning lost footage of Princess Leia in the chain-mail bikini bending over for Boba Fett-this footage does exist, of course, but it's locked securely in the LucasFilm vaults and available only for private viewings (password at the door: "Spielberg's a hack").
But for those us without access to Lucas' ranch, yes, Carrie Fisher technically appeared in a porno widely available to anyone with money. Sorta. An associate producer of the original Star Wars movie decided to make himself a hella dirty movie and invited a few Hollywood types over to watch.
In addition to Fisher, Timothy Hutton, Richard Dreyfuss, Matt Stone and Trey Parker sat on the sidelines during the making of the XXX-rated film Profiles #8. For those of you currently scrounging around desperately for your credit card and eBay password, be advised that none of the big names actually participated in the humpfest-but if watching a bored Princess Leia make small talk with Timothy Hutton while an anonymous couple fucks in front of them gives you some some small measure of joy in your life, be sure to check it out.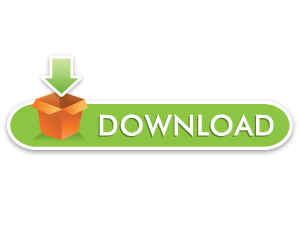 FOR Complain/Post Removal: SEND Message To Our Email ([email protected])
You can follow us on twitter
WhatsApp: +2348163548145

OR

Telegram: +2348163548145
The point of sharing this?
A lot of bad people are using nude pictures to scam innocent people especially women. If they lay their hands on your naked pictures/vidoes they can use it as a scam material to aid them in their bad adventures. When your nudes are uploaded here you can contact us for removal so far you have proof!WE DONT charge a DINE
If Ladies could listen to our advice, it will be to their own good because guys are not what they always appears when in happy mood. Never send your nude photos/videos to any man no matter how you love him. Your nudes are not so cheap that money/relationship can pay for them. When the relationship ends, you will be under the power of whoever has your nudes. A word to a wise lady.
My take: Never ever on any circumstance allow yourself to be video taped in any form whatsoever in the name of love or fun. The consequences can be really disastrous! Beware!