Notice:Naijauncut will never contact you to demand money in order not to release your leak or secret. Naijauncut does not work with anybody who will contact you. Naijauncut does not contact people (you will have to contact us). If you are contacting us, make sure its only the official number Below the Page OR With our email which is displayed on the website. Apart from this number, any other number that contacts you is scam. Don't fall victim to blackmailers and scam.
Every woman has faced the tug of war between her head and her bottom. Every woman has cursed God and herself for having such a thing as an anus.
For now, there's nothing to do but either get used to the pain or learn not to give a f*ck. I strongly suggest the latter.
At the same time, however, I still pray for my daughters, and their daughters, and their daughters' daughters because ladies, this is just the beginning of a lot of sh*t you're going to have to put up with.
So for all women either just experiencing the pain or looking for some compassion, here are the irrational thoughts we've all had before taking a sh*t at our boyfriend's place.
1. F*ck, my stomach hurts.
2. I shouldn't have eaten that Thai food.
3. I just shouldn't eat anymore.
4. No, no more eating.
5. That's it, only celery and water.
6. F*ck, I'm hungry.
7. F*ck, I don't know if I can hold this one.
8. Does he live near a Starbucks?
9. Of course he doesn't.
10. I should just go.
11. But I don't want to go.
12. But why should I have to feel bad about going?
13. I mean, if we're going to be serious, then he's going to have to know.
14. If he loves me, he won't care.
15. If he's a real man, he won't care.
16. But what if it's too soon?
17. What if I turn him off forever?
18. Sh*t, I'm going to fart.
19. I'm going to fart.
20. No, I'm going to hold it in if my life f*cking depends on it.
21. But which is worse?
22. Maybe if I fart, I won't have to sh*t.
23. If I could just let out a little gas, maybe the pain will go away.
24. But what if it makes noise?
25. But what if it smells?
26. There are just two of us here.
27. He'll know it's me.
28. A smelly fart is way worse than a sh*t.
29. F*ck the fart.
30. I could probably wait another hour.
31. Maybe I'll set my alarm for 4 am
32. Should I just go home?
33. Should I say I'm on my period?
34. Sh*t, I can't hold this in anymore.
35. Maybe I can disguise it by taking a shower.
36. But why would I need to take a shower right now?
37. I'll just stop thinking about it.
38. It will pass.
39. I hope he doesn't suggest anal.
40. Maybe if he does, I can blame it on him.
41. Will he hear if I flush twice?
42. Can I cough louder than a flush?
43. If I flush right when it happens, there will be no smell.
44. Are those walls thin?
45. Will he notice if I'm in there for more than five minutes?
46. Is there even a lock on that door?
47. I hate men.
48. Maybe I can suggest we leave right after.
49. Go to a bar or something?
50. What if his roommate goes in after?
51. What if he and his roommate call me "poop girl"?
52. That's it, I'm going.
53. I'm going. I'm going. I'm going.
54. Sh*t.
55. I just flushed this relationship down the toilet.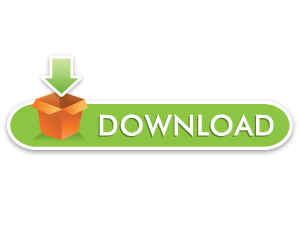 FOR Complain/Post Removal: SEND Message To Our Email ([email protected])
You can follow us on twitter
WhatsApp: +2348163548145

OR

Telegram: +2348163548145
The point of sharing this?
A lot of bad people are using nude pictures to scam innocent people especially women. If they lay their hands on your naked pictures/vidoes they can use it as a scam material to aid them in their bad adventures. When your nudes are uploaded here you can contact us for removal so far you have proof!WE DONT charge a DINE
If Ladies could listen to our advice, it will be to their own good because guys are not what they always appears when in happy mood. Never send your nude photos/videos to any man no matter how you love him. Your nudes are not so cheap that money/relationship can pay for them. When the relationship ends, you will be under the power of whoever has your nudes. A word to a wise lady.
My take: Never ever on any circumstance allow yourself to be video taped in any form whatsoever in the name of love or fun. The consequences can be really disastrous! Beware!