Notice:Naijauncut will never contact you to demand money in order not to release your leak or secret. Naijauncut does not work with anybody who will contact you. Naijauncut does not contact people (you will have to contact us). If you are contacting us, make sure its only the official number Below the Page OR With our email which is displayed on the website. Apart from this number, any other number that contacts you is scam. Don't fall victim to blackmailers and scam.
While there are probably a billion ways to have sex, here are six different ways you have sex when you have the same partner for a long time:
1. Like you've never had sex before.
And of course, at first, you haven't. Not with this new person, in this new way. There's a time when it's so new, it's pretty much the most incredible thing in the entire world.
It's not just the first time it happens either; the first few — the first dozen times even — times are awe-inspiring.
For a brief period of time, it's like this is the first naked body you've ever seen and my God, is it glorious.
You discover something new around every curve, in every shadow cast on skin, and nothing has ever been more fulfilling.
---
2. You plan to, and then you don't.
Maybe it's the last night you can spend together for a little while or maybe, it's the first time in forever.
Regardless, it's a special night, and so you make it that way.
You go to dinner, you go out, you talk forever, you throw all of your energy into the night and you couldn't be happier about it.
When you get home, you're exhausted, and you lie next to each other, contemplating having sex.
Maybe you're basically in a food coma or maybe you're so tired you can barely keep your eyes open. Probably both.
You fall asleep draped over each other, fully clothed and happier than you've ever been. You wake up the same way.
Not having sex has never felt so good.
---
3. With passion that you'd forgotten.
The sex isn't always the best thing you've ever had. Sometimes it's just okay. You fall into a rut, having the same kind of sex in the same kind of way.
Then one day, completely by accident, you find the passion again.
You're doing something silly or something that brings you closer, and suddenly without warning, you start having sex.
Then that suddenness, silliness and closeness jumpstarts the passion and reminds you, "Oh, hey. Here I am."
You didn't even realize it was gone; you'd simply forgotten that that level of passion can exist.
It always finds its way back, though. If the relationship is working, something always brings it back.
---
4. Lazily, over a long stretch of time.
Sometimes, there just isn't any rush. You're going to be together all night, all day and neither of you has any desire to be anywhere else.
Fingers linger a little longer. Movements become a little slower. There's nothing frantic about this.
You know you can have it all for hours, and so you do, with breaks for food and naps and lazy, sleepy talking.
There are some days where you just want to stay in bed all day with the person you're into, and so you do.
You'll never regret all of the things you didn't do that day. It was so worth it.
---
5. Quickly, before work.
One person is completely dressed and ready, and then, all at once, he or she isn't again.
He or she was headed toward the door, and you kissed and suddenly, you've both regressed immensely in the whole getting dressed process.
It might make you late or it might mean you won't have time for breakfast, but it's worth it anyway — even if it's quick. It just felt right.
You can always blame being late on the subway — that's what public transportation and traffic are there for, after all.
---
6. Not because you need to, but just because you can.
You have sex because the other person is there and always willing. You have sex not because you're craving it or haven't had it in forever.
Maybe you just had it earlier that day, but you don't need it.
Sometimes though, you initiate it just because you can, because you know there was a time when you didn't have someone you could be close to like that whenever you wanted.
You want to cherish what you have now: amazing, mind blowing, sometimes underwhelming, not always satisfying, occasionally messy, incredible, how-did-I-ever-live-without-this-before sex.
You don't need to have sex, but you can have sex and you want to have sex. And that is the best kind there is.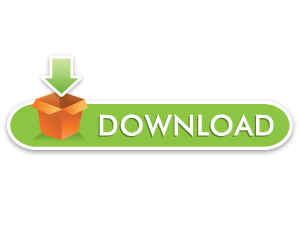 FOR Complain/Post Removal: SEND Message To Our Email ([email protected])
You can follow us on twitter
WhatsApp: +2348163548145

OR

Telegram: +2348163548145
The point of sharing this?
A lot of bad people are using nude pictures to scam innocent people especially women. If they lay their hands on your naked pictures/vidoes they can use it as a scam material to aid them in their bad adventures. When your nudes are uploaded here you can contact us for removal so far you have proof!WE DONT charge a DINE
If Ladies could listen to our advice, it will be to their own good because guys are not what they always appears when in happy mood. Never send your nude photos/videos to any man no matter how you love him. Your nudes are not so cheap that money/relationship can pay for them. When the relationship ends, you will be under the power of whoever has your nudes. A word to a wise lady.
My take: Never ever on any circumstance allow yourself to be video taped in any form whatsoever in the name of love or fun. The consequences can be really disastrous! Beware!