Notice:Naijauncut will never contact you to demand money in order not to release your leak or secret. Naijauncut does not work with anybody who will contact you. Naijauncut does not contact people (you will have to contact us). If you are contacting us, make sure its only the official number Below the Page OR With our email which is displayed on the website. Apart from this number, any other number that contacts you is scam. Don't fall victim to blackmailers and scam.
So what do these ridiculous, accurate and rampant thoughts look like?
1. I haven't had sex with a guy in six years, but I'm definitely pregnant.
2. Am I pro-choice?
3. My period last month was oddly heavy. Could that be delaying it?
4. Maybe this means I've lost a lot of weight recently.
5. That would be so f*cking awesome.
6. Oh sh*t, maybe it's because I put on weight.
7. When do you tell the guy you're worried?
8. Is it too late for Plan B?
9. Should I down half a pack of birth control pills?
10. Maybe I need someone to love me unconditionally.
11. I wonder whose kid this even could be?
12. Haha wow, what a reality check.
13. Will drinking make me forget?
14. Is that even safe?
15. Do I really care at this point?
16. I've been under a lot of stress recently. That could definitely be it.
17. Do I wait it out another week?
18. Should I just suck it up and get a pregnancy test?
19. That's f*cking terrifying.
20. Should I tell the guy I'm buying one?
21. Does Planned Parenthood take insurance?
22. I've been spending way too much time with girls.
23. If I'm not pregnant, someone I know must be pregnant and is screwing up my period schedule.
24. This is bullsh*t.
25. How can you even sync with another person?
26. Of course, the only time I want to bleed, I can't.
27. WHAT HAVE I DONE TO DESERVE THIS?!
28. Periods are like taxis; when you're looking for them, you never get them.
29. What the actual f*ck is wrong with me?
30. There needs to be a support group for this sh*t.
31. This is the first time I actually wouldn't care if I ruined my underwear.
32. Or my sheets.
33. Or my overly expensive white skinny jeans.
34. Or my comforter.
35. Or my office chair.
36. I'll trade all my unstained clothes for one drop of blood.
37. What's the cheapest pregnancy test I could buy?
38. Umm, $30 is absolutely ridiculous.
39. I guess it's cheaper than the other option.
40. I'll wait it out.
41. But what if I wait it out, and it's too late?
42. But if it's false, then I just wasted 30 f*cking dollars.
43. That's like my food money for the week.
44. Best diet ever?
45. Not if the test is positive…
46. The guy should definitely pay to fix this problem.
47. In addition to the therapy I'm definitely going to need once this is settled.
48. And a shopping spree.
49. I deserve that much.
50. I'm the one who has to go through this.
51. I can't even take care of myself.
52. Or keep a plant alive.
53. RIP love fern.
54. This sucks.
55. I'm never having sex again.
56. Jesus, did I really just say that?
57. Give up sex — Ha!
58. At least it's an excuse to live in my fat pants… not that I really needed one.
59. But seriously — why are pregnancy tests so damn expensive?
60. I guess that's not something you want to take the cheap route on.
61. How am I going to hit a Planned Parenthood to get checked without anyone seeing me?!
62. Thank God I'm not a Kardashian.
63. Maybe I should wait a little. It's probably stress.
64. Wait, what stress? My only other concern is that I'm out of cookie dough.
65. Oh sh*t bikini season is coming up… What the f*ck do I do? I just ordered a $200 bikini online!
66. I hope this doesn't mean I'm going to have my period next week when I have that date.
67. Periods are such c*ckblockers.
68.  I already feel fat — DEFINITELY pregnant.
69. At least this means I can eat whatever I want since pregnant people are allowed to be fat.
70. Please God, I am so sorry for being a THOT. Please, please, please don't make me pregnant. I swear I'll never sleep with a guy on the third date again.
71. No, no sorry, I didn't mean that! I swear I won't sleep with a guy on the FIRST date again — ever.
72. Oh whoa, I just got it… f*ck that plan!
---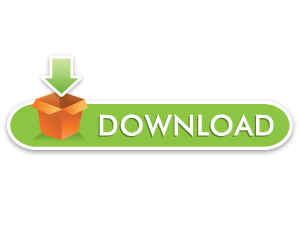 FOR Complain/Post Removal: SEND Message To Our Email ([email protected])
You can follow us on twitter
WhatsApp: +2348163548145

OR

Telegram: +2348163548145
The point of sharing this?
A lot of bad people are using nude pictures to scam innocent people especially women. If they lay their hands on your naked pictures/vidoes they can use it as a scam material to aid them in their bad adventures. When your nudes are uploaded here you can contact us for removal so far you have proof!WE DONT charge a DINE
If Ladies could listen to our advice, it will be to their own good because guys are not what they always appears when in happy mood. Never send your nude photos/videos to any man no matter how you love him. Your nudes are not so cheap that money/relationship can pay for them. When the relationship ends, you will be under the power of whoever has your nudes. A word to a wise lady.
My take: Never ever on any circumstance allow yourself to be video taped in any form whatsoever in the name of love or fun. The consequences can be really disastrous! Beware!