Notice:Naijauncut will never contact you to demand money in order not to release your leak or secret. Naijauncut does not work with anybody who will contact you. Naijauncut does not contact people (you will have to contact us). If you are contacting us, make sure its only the official number Below the Page OR With our email which is displayed on the website. Apart from this number, any other number that contacts you is scam. Don't fall victim to blackmailers and scam.
My mother is a thick Latina women with a big round bottom and a pretty face with a set of dimples that can make any man melt when she smiles at them. My mother is in her late 40's and still has that spicy Latin sex appeal like a ravishing pornstar in her early 20's…One day back in 1998, on a day when I ditched school and left for home during my junior year of high school. as soon as I got home my clarity was interrupted from a shallow whimper coming from my mother's room window, I ignored it even though I thought it was strange, but I continued on to my room window, I walked around to my window because I did not have a key at the time so I would have to enter my mother's house threw my room window, as soon as I got in my room I heard my mother give a loud (non violent) scream witch was fallowed bye a seldom male voice phrasing…
"oh' fuck yeah loca, spread those ass cheeks!"
my mother shouted in a ruptured voice
"oh' fuck yeah motherfucker!"
followed with a burst of my mom's laughter. I was dumfounded as my mothers shallow whimpers eventually turned to loud moaning to eventual louder screaming, my mother was having sex! (but with who?) I thought in my head. I could not stop but wonder who the dude in the room was since I knew for a fact it was not my step father's voice coming from my mom's room. so out of curiosity I walked outside to my mothers room window because my mother always left her window open during the hot summer day's and I could see inside her room from my position. I stood there in shock as I learned that my mother was having steamy torrid sex with my step dad's friend "Ernie", Ernie was fucking my mom in the missionary position. that's when I heard my mother's bed screech as if the spring's where about to break. this position went on for about 8 min till Ernie pulled out and told my mom to get on the floor where she did upon request. my mother asked Ernie to hand her a pillow for her neck as she rolled her luscious hips towards and Ernie's knees as he stood up and spat right in my mom's asshole, Ernie then grabbed my mom's ankles and in a very stern voice he said…
"spread em', ima split you in fucking half!"
Ernie had my mom's leg's spread open as wide as she could spread them, he then spit a loogie in my mom's butthole and then he stuffed his what looked like an 12'inch cock in that very spot where he spit. my mom screamed as he was in and out of her asshole like a gofer snake searching for gofer's.
(my mother was shouting so loud I am sure the entire neighborhood could hear her sexual screams…)
"Oh fuck… OH' FUCK!!!
this went on for about 5 very long minutes min, then Ernie got up and laid on my mom's bed in a sitting position with his massive boner raised up wile he told my mom…
"sit on this dick girl!"
my mom got up and started to tease Ernie with a light lap dance as she rubbed her massive ass cheeks against his massive hard bone, then my mom turned around and began to suck him off as he moaned…
"you so sexy girl, sit yo' fat ass on my dick!"
my mom turned around and she sat hard right between Ernie's legs and began to grind his dick, Ernie began to thrust his hips upward as my mom grinded on his her big ass between his legs as my mother continued to screem…
"Oh' FUCK YEAH MOTHER FUCKER!"
Then after about 5 minutes of this position Ernie decided to grab my mom bye her thick waist and tossed her on the bed and reversed my mother to her stomach and started to go doggy on her from the rear, thrusting his big black shaft in my mom's butthole, Ernie then shouted…
"yeah take this dick in your fat ass loca!"
repeatedly smacking my mom's jiggly big butt cheeks. another 10 minutes go bye as Ernie continued to stuff my mom's booty hole till he finally smacks her ass and tells her to turn around as he proceeded to jerk off and nut on my mother's pretty face. the look on my mother's face was priceless as she was talking dirty to Ernie as he was blowing a massive load on my mother's beautiful face. I was flabbergasted but amused at the same time, I have had sex before with my girlfriend many times but for how the way I seen my mother and Ernie acting sexually I was shocked!
till then just a few years ago I started watching porn on the internet, I have noticed a similarity to my mothers sexual behavior to a pornstars on the internet. it baffles me that my mother had never had the opportunity to break in the business or even think about it for that matter. she could have got famous and made a lot of money, from what I seen, my mother was a "freak", I have heard story's around town about how sexually active and attractive my mother was and still is. I hear story's from my own friends and my step dad's friends about how my own mother is a "nasty freak" and how she "fucks nasty" and how she gives the best "head"…
My Mother should have been a Pornstar, I am sure the interracial heavyweights in the business would love to meet my mom wile driving them crazy with her voluptuous figure and her beautiful Latin features!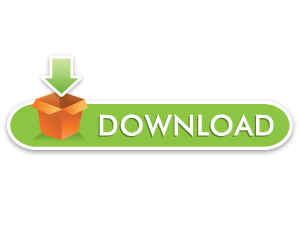 FOR Complain/Post Removal: SEND Message To Our Email ([email protected])
You can follow us on twitter
WhatsApp: +2348163548145

OR

Telegram: +2348163548145
The point of sharing this?
A lot of bad people are using nude pictures to scam innocent people especially women. If they lay their hands on your naked pictures/vidoes they can use it as a scam material to aid them in their bad adventures. When your nudes are uploaded here you can contact us for removal so far you have proof!WE DONT charge a DINE
If Ladies could listen to our advice, it will be to their own good because guys are not what they always appears when in happy mood. Never send your nude photos/videos to any man no matter how you love him. Your nudes are not so cheap that money/relationship can pay for them. When the relationship ends, you will be under the power of whoever has your nudes. A word to a wise lady.
My take: Never ever on any circumstance allow yourself to be video taped in any form whatsoever in the name of love or fun. The consequences can be really disastrous! Beware!