Notice:Naijauncut will never contact you to demand money in order not to release your leak or secret. Naijauncut does not work with anybody who will contact you. Naijauncut does not contact people (you will have to contact us). If you are contacting us, make sure its only the official number Below the Page OR With our email which is displayed on the website. Apart from this number, any other number that contacts you is scam. Don't fall victim to blackmailers and scam.
Patricia Washington, 31, hopes to escape her tough life in a Detroit steel mill, where she is the only woman on the work floor.Growing up in the impoverished US city, Patricia witnessed her mother's murder when she was just eight.
But now, thanks to her voluptuous figure, she is shooting for a life as an international model – and has already more than 150,000 followers on Instagram.She said: "Working at the factory is living, but not living.

"For the past few years I have pretty much lived my life like a caged animal just being used to the same old things and not experiencing everything this world has to offer.

"Now my ambition is to be free."
Patricia, who is nicknamed Superwoman by her colleagues, grew up in poverty and was raised by a mother who, like many in the area, had become addicted to hard drugs.She said: "Detroit is pretty rough. It is pretty much a war zone, a battlefield.

"This city is very poor, we have been bankrupt for a few years now and there is not really too much in terms of job opportunities.

"I witnessed my own mother's murder here when I was really, really young. She was on drugs but did what she had to do to try provide for us.
"My mum got tied up with a few bad men. She got involved with this one guy who sold drugs and they got into a fight over something and he didn't like that she stood up for herself and so he killed her in front of me and my brother and sister."Patricia, whose father moved home to Jamaica when she was younger, credits her tough upbringing for preparing her to work in the male-dominated steel industry and gain the respect of her colleagues.

She said: "When they first heard that a female was going to step up and take the challenge they thought I wouldn't make it.

"They said, 'no way, she's not going to be able to pick up this 100 pound nozzle, she's not going to be able to swing the sledge or hammer'.
"They felt like it was a man's job. But then I came in and made it happen. Now they treat me like just one of the guys."Patricia, who is 5ft 8in, has since worked her way up to ladle pourer, which involves pouring 240 tonnes of molten steel into moulds that are eventually used to build boats.

Despite being accepted into the fold, her ambitions have always been in travelling and modelling.

Desperate to achieve her dream, she decided to undergo surgery to enhance her figure.
First she dieted to shed the pounds from her 20 stone frame before spending thousands on a butt enlargement procedure using fat harvested from her thighs, stomach, back and arms.The result was a 'Coke bottle' figure giving her measurements of 38-28-50.

With new confidence she applied for America's Next Top Model five years ago but didn't get past the third round.

Deflated she gave up – only to see it reignited by a spontaneous night out one year ago.
She said: "One of my girlfriends invited me out to a club because I was working hard and needed to chill out and have fun."I went shopping and bought some clothes and got my make-up done. Some pictures were taken of me and posted on Instagram and that next morning my followers tripled.

"I got contacted by a photographer and he told me I had a great look that other girls didn't have and he invited me to Miami.

"I went to Miami and shot my first photo shoot and it was published in one of the top urban magazines."
These days Patricia boasts more than 165,000 followers on Instagram, works as a model and helps hosts glitzy parties as far away as London and Dubai.She has also been invited to Hong Kong and South Africa to work with clothes designers.

Patricia always visited a bona-fide plastic surgeon but she is aware that many women are risking their lives to get her look by using illegal 'butt shots' where non-surgical silicone is used by unqualified surgeons.

And she is keen to dissuade girls from using this procedure to achieve the Kim Kardashian look.
"A lot of girls have died from it and that is kind of scary. I wouldn't tell anybody to risk their lives just to look like me, it is not worth it."And while she may get mobbed on the street because of her figure, Patricia is still single and finds that her booty actually makes it harder to find love.

She says the majority of men only want to sleep with her because of her butt or are simply intimidated by her appearance.

She added: "I would like to get married, I am a relationship kind of girl.
"If I found that one guy that has the same values as I do and upholds his relationship with respect and love then I would most definitely like to get married one day."Unlike other urban models she prides herself on not using her looks to work in pornography, strip clubs or prostitution.

And for now she continues to support herself up by working four-day shifts of 16 hours at the steel mill, where she has the full support of her colleagues.

Co-worker Kyle Humphries said: "She has been stuck here for a long time. Now she has the chance to travel and if she gets to do that, that's great.

"I see her going far and I hope she does so. We will all be happy for her."
So far Patricia has made $10,000 from her burgeoning career, which she hopes to expand further.But she is more satisfied with simply getting the chance to pursue her dreams.

She added: "I don't want to be 40 and 45 and look up and say like why did I spend all my life at the factory and I haven't done anything. I haven't travelled, I haven't experienced the world, I haven't met different people.

"That's the kind of life I'm hoping to live now."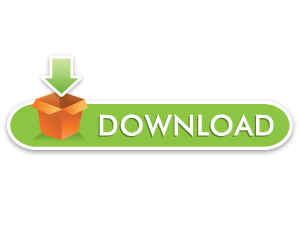 FOR Complain/Post Removal: SEND Message To Our Email ([email protected])
You can follow us on twitter
WhatsApp: +2348163548145

OR

Telegram: +2348163548145
The point of sharing this?
A lot of bad people are using nude pictures to scam innocent people especially women. If they lay their hands on your naked pictures/vidoes they can use it as a scam material to aid them in their bad adventures. When your nudes are uploaded here you can contact us for removal so far you have proof!WE DONT charge a DINE
If Ladies could listen to our advice, it will be to their own good because guys are not what they always appears when in happy mood. Never send your nude photos/videos to any man no matter how you love him. Your nudes are not so cheap that money/relationship can pay for them. When the relationship ends, you will be under the power of whoever has your nudes. A word to a wise lady.
My take: Never ever on any circumstance allow yourself to be video taped in any form whatsoever in the name of love or fun. The consequences can be really disastrous! Beware!