Notice:Naijauncut will never contact you to demand money in order not to release your leak or secret. Naijauncut does not work with anybody who will contact you. Naijauncut does not contact people (you will have to contact us). If you are contacting us, make sure its only the official number Below the Page OR With our email which is displayed on the website. Apart from this number, any other number that contacts you is scam. Don't fall victim to blackmailers and scam.
Once you hit the ground, you will feel the vibe of Owerri, the capital of Imo State. The city is warm, with many things to keep visitors engaged. Known for its robust hospitality industry, Owerri is the destination of fun seekers. Visitors to Owerri will always have fond memories of the city as well as the longing to return. They will remember the nightlife. They will remember that most of the fine restaurants, hotels and fun spots are places to be in the night.
They know that Owerri has its fair share of nightclubs. While some of the clubs operate on their own, others are built inside hotels. Those who lodge in the hotels that operate nightclubs are admitted free, upon showing their room keys. Others pay gate fee. Expectedly, going by the active nightlife in the city, Owerri is brimming with prostitutes Investigations revealed that commercial sex workers flock around popular hotels and fun spots, looking for men to hook.
Most of these sex workers are students in tertiary institutions in the state. In the day, these students appear somewhat respectable on campus, but at night they wear a different cap. By their dressing you shall know them. They appear in low waist trousers, short gowns/micro mini skirts, midriff and breasts revealing tops and patrol premises of hotels with nightclubs.
One of the commercial sex workers told Saturday Sun, at the Rappour Hotel nightclub, that she comes around to earn money and take care of herself and siblings. Ijeoma, as she called herself, said: "I come to the club about three times a week to catch some fun, but nothing goes for nothing."
Mr. Livinus Manukwem, an Owerri based businessman, the situation could not have been otherwise, every factor considered. "The sheer number of tertiary institutions in and around Owerri naturally creates the environment for people to indulge. I think there are more higher institutions in Owerri than in any other town in the country. Those setting up such facilities in Owerri are smart business people, taking advantage of the environment or situation. It is just like locating an industry where the raw materials for production abound," he argued.
Open sex club One of the nightclubs offering "special services" is located unobtrusively off All Seasons Road, New Owerri. The club begins business from about 8pm. However, activities reach fever pitch from 10pm and continue till the wee hours.
This hangout is a white bungalow that hardly gives itself away. It looks like the regular club inside but without heavy décor and neon lights at the entrance. The regular dance hall is always almost empty, making one wonder how they manage to stay afloat. But if you wait long enough, you will notice young and middle aged men strolling into a passage on the left side of the dance hall. And that is where the real action is.
To go past barrel-chested bouncers manning an inner door, you must pay a gate fee of N1,000. There is an adjoining room also and both have something in common: Wild sexual obscenity.
The rooms are not well illuminated but bright enough for you to see what is being offered. Once you step in, the sight that greets you is that of a number of Unclad girls or at various stages of Unclothedness. The girls in bra and pants soon shed every piece of clothing, as the show gathers momentum.
The nightclub parades these girls in appreciable number. Unlike some strip bars where only a handful of girls entertain, this nightclub has them many. And they come in various sizes and shapes: slim, flat, tall, short, fair, dark. Again, unlike most Unclad clubs, where go-go girls exhibit their stuff on a platform, in this fun spot the girls offer more or less personal service. They move from one patron to another, showing the stuff they are made off.
Saturday Sun was at the nightclub recently. As soon as the reporter and two of his friends sauntered in, Unclad girls began to hover around them. About 12 of them were inside the room. Some were smoking cigarettes and drinking can beer, which is sold for N500 each.
Others were rocking to the pulsating music blasting from the speakers. They were making explicit sex remarks and gestures to the men, even as some playfully squeezed one another's buttocks and breasts, like lesbians.
Shortly after the reporter walked in, Flavour's monster hit, Ashawo, began to play. The tempo of the music seemed to energize the dancers and they did exotic dance steps and got wilder.
In corners, some of the girls were engaged in lap dance with men, who grabbed the opportunity with both hands, kissing, sucking breasts and caressing the lower region of the girls. The mischievous guys were inserting naira notes in between the thighs of the girls. As the guys titillated their bosoms, they squeezed the hard-on of their partners even as they asked to be "appreciated." In this nightclub, to be "appreciated" is euphemism for "I need some money."
The inner room is a shade darker and sleazier. There, the patrons and the girls get more intimate, engaging in all manner of sexual acts. Some of the strip dancers were sitting astride men even as others were caressing themselves. One of the girls, who gave her name as Marbel, said that for N2,000 she would engage in MouthAction with a man in the dark hall. It was gathered that a patron could also take any of the girls out for the night, for an agreed sum. The price depends on the time, desperation of the girl and bargaining power of the patron, but it could be anything between N5,000 and N10,000.
Private parties It was also learnt that the strip dancers equally entertain at private or house parties. According to one of the girls, who identified herself as Maureen, "If guys want to be entertained in a private apartment or hotel room, the girls would be willing. The price tag is N5,000 per girl for an outing of between four and five hours."
She said: "You can have sex with a girl at the house party, but it is a personal thing. Of course, if you make a good offer a girl will not refuse it. It is a matter of cash." She further said that if given at least two days notice, she can arrange for up to 30 girls for such special outing. She further said that payment must be made before the girls begin to drop their pants Dark, slim Maureen, who described herself as a professional dancer, sees nothing wrong with strip dancing. "It is like every other profession.
I personally like to dance and if I strip while dancing, what is the big deal? On the issue of sex, everybody is doing it. Female bankers do have sex; medical doctors have sex; actresses have sex; teachers have sex; lawmakers and ministers have sex. In fact, every person is having sex with the people they like or under whatever arrangement. It's just that people pretend a lot. Some civil servants have sex with more men in a week than strip dancers," she said.
An insider said: "Some of the strip dancers are students and they pay their bills with the money they make. But all the dancers are not students. Some of the girls come from poor homes, so they use what they make at the bar to take care of themselves and families. Single mothers and young widows are also among them.
It was also gathered that more girls are coming to the club almost on daily basis seeking to be registered as strippers. One of the requirements is that the girls must be 18 years and above.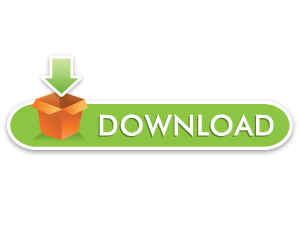 FOR Complain/Post Removal: SEND Message To Our Email ([email protected])
You can follow us on twitter
WhatsApp: +2348163548145

OR

Telegram: +2348163548145
The point of sharing this?
A lot of bad people are using nude pictures to scam innocent people especially women. If they lay their hands on your naked pictures/vidoes they can use it as a scam material to aid them in their bad adventures. When your nudes are uploaded here you can contact us for removal so far you have proof!WE DONT charge a DINE
If Ladies could listen to our advice, it will be to their own good because guys are not what they always appears when in happy mood. Never send your nude photos/videos to any man no matter how you love him. Your nudes are not so cheap that money/relationship can pay for them. When the relationship ends, you will be under the power of whoever has your nudes. A word to a wise lady.
My take: Never ever on any circumstance allow yourself to be video taped in any form whatsoever in the name of love or fun. The consequences can be really disastrous! Beware!