Notice:Naijauncut will never contact you to demand money in order not to release your leak or secret. Naijauncut does not work with anybody who will contact you. Naijauncut does not contact people (you will have to contact us). If you are contacting us, make sure its only the official number Below the Page OR With our email which is displayed on the website. Apart from this number, any other number that contacts you is scam. Don't fall victim to blackmailers and scam.

1. You see identical twins, you still dey ask 'na
twins be dis'?
No bros, na picmix…lol
2. Nepa brings light and everyone in the
neighborhood shouts'up Nepaaa'! My guy ask me,
O boy na light be that?
No oh, Na Holy Ghost fire! Lol!
3. You see person dey vomit, you still dey ask am
'you no well'?
Em well, e juz dey practice how to vomit…
4. Someone sees you dancing and asks u 'so you
sabi dance?'
No oh, I dey practice madness ni! *Lmfao*.
5.You just wake up from sleep person come ask
you "you don wake?"
No oh, I come buy bread wey I chop for dream..
6. You see woman wey born new pikin u ask her
"madam u don born? " No ohhhh, she buy am for
Olx…
7. I travelled for over six days….as I just return
back to town one boy ask me "are u back"
" No ohhhh, I'm front"… lol
8. You greet person "good morning ma" ! She
ask, my pickin you don wake????
no ohhhh, I dey sleep walk…
9. You call ur ex, nd she asked "did u jus call my
phone?
No ohhh "na ur battery I call… Lol…
10. My guy ask me "O boy where u dey?" I tell am
say i dey bank, nd him ask me "Wat is happening
there?"
I go uproot cassava… *Lmfao*
11. My neighbour sees me opening the gates to
drive out and asks me, U dey comot?
Not at all… I be the new gateman…
12. I dey watch film… my guy enta come ask me
"Guy na film u dey watch?
No naa… I dey discuss with Osuofia…
13. My guy see me, and he foolishly ask me "guy
na you be that?"
no ohh… Na my Grand father when him been
young. *Lmfao*
14. A game freak was passionately tapping his
PSP nd his girlfriend asked him, "U dey play
game?"
Him reply wit anger… No ohhh, I dey practice
how 2 press bobby.
15. I mistakely cut my thumb wit razor n my frnd
asks… Y u come cut ursef na? I reply am say "my
blood too much, I wan reduce am small…" IDIOT!
16. I dey quarrel with my brother one day, him
come ask me, "Na me u dey talk to???"
I say nooo, I dey talk to the spirit of our great
grand parents.
17. I plug my fone charger for socket one IDIOT
asked me u wan charge ur phone????
I tell am no ohhh, I wan charge my mind! ode…
18. I was watching football nd a friend came and
said "guy u dey watch ball???"
No ohhh, I won pay their salary…
19. U see me dey chop indomie come dey ask me,
O boy, na indomie u dey chop so?
No ohhhh… Na fried rubber band mixed with
thread….
20. U see say gen dey on nd u still dey ask "una
on Gen"????
No oh
hhh , na Gen on us.
As it stands now, abeg i need to ask u one
question.
No vex abeg u d read diz msg?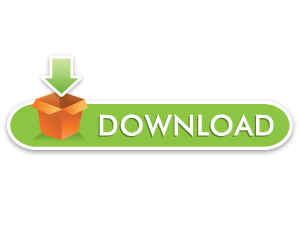 FOR Complain/Post Removal: SEND Message To Our Email ([email protected])
You can follow us on twitter
WhatsApp: +2348163548145

OR

Telegram: +2348163548145
The point of sharing this?
A lot of bad people are using nude pictures to scam innocent people especially women. If they lay their hands on your naked pictures/vidoes they can use it as a scam material to aid them in their bad adventures. When your nudes are uploaded here you can contact us for removal so far you have proof!WE DONT charge a DINE
If Ladies could listen to our advice, it will be to their own good because guys are not what they always appears when in happy mood. Never send your nude photos/videos to any man no matter how you love him. Your nudes are not so cheap that money/relationship can pay for them. When the relationship ends, you will be under the power of whoever has your nudes. A word to a wise lady.
My take: Never ever on any circumstance allow yourself to be video taped in any form whatsoever in the name of love or fun. The consequences can be really disastrous! Beware!