Notice:Naijauncut will never contact you to demand money in order not to release your leak or secret. Naijauncut does not work with anybody who will contact you. Naijauncut does not contact people (you will have to contact us). If you are contacting us, make sure its only the official number Below the Page OR With our email which is displayed on the website. Apart from this number, any other number that contacts you is scam. Don't fall victim to blackmailers and scam.
My First Blowjob Hello. My name is Blessing Olu, and the thing I like to do most is suck cock. There probably aren't a whole lot of girls out there who enjoy it as much as I do. I'm going to tell you about the first blowjob I ever gave, which was also the best one. It was while I was at school during lunch time that I gave my first blowjob. I remember every little detail like it was just yesterday. I was 18 at the time, and I did know about sex and
all the different ways it was administered. I sat down at my usual table, right next to the new guy that had just moved in from Edo. He was really cute, and seemed pretty nice to me. We talked for a couple of minutes, and then he asked me if there was any place I knew of that we could be alone. I took him to one of my favorite places in the whole school. It was behind a couple of trees and some bushes where I used to do my homework and talk with friends. No one could see us there, and a few of my friends and I were the only ones who knew about it. Then he immeadiately asked me if I had ever given a blowjob. I said I hadn't, seeing as it was the truth. I told him I might be interested, because I had never seen a guy's you know what in real life before. He looked happy, and started to unzip his pants. When his clothes were gone, I found myself looking at a large hairy cock. I took it in my hands and started playing with it, feeling how soft it was. Even though I didn't know it at the time, I made him extremely horny. His cock began to grow and grow. I gasped when it finally stopped. He was huge! He said it would really make him happy if I gave head to him. I said I would because I was afraid that if I didn't he might not like me anymore. He laid down on the ground, and I got on top of him. I wrapped my hands around his enormous cock, and began to stroke it gently. I placed my tounge just under his head, and moved it all the way down to his balls. I started moving my tounge in circles around the head of his warm cock, and he started to moan. I put his head in my mouth and slowly started to suck on him.
Exclusive To NaijaUncut
I began to move down, sliding more and more of his pulsing cock into my mouth. I felt his head at the back of my mouth and kept on going. His cock seemed to go on for ever. I still had about 2 inches left and then he couldn't stand it any longer and shoved the remainder down my throat. I could feel his head throbbing far far inside my throat, and it was the best feeling in the world. I wanted to suck his cock for the rest of my life, because it tasted so good and felt so wonderful. I slowly began to move my mouth up and down on his hard cock. I increased in speed until I could go no faster. His pounding cock flew in and out of my mouth, and I licked and sucked everything in sight. My tounge moved all over his cock, covering every single inch of it, and I still wanted more. Then I felt the cock inside my mouth stiffen. I knew this was the moment. A huge surge of cum flew up the length of his cock and spewed all into my mouth. I savored the taste for a few seconds, and then swallowed it down, hungry for more. I was drinking it down as fast as he could give it to me. When I was satisfied that I had drained him completely, I slowly moved up off of his cock, sucked his head, and licked the remaining cum off of his still throbbing cock. He let out a sigh of relief and told me that was the best thing anyone had ever done for him. I told him how much I enjoyed it, and that we needed to do it again sometime. He agreed. But that's another story…..
Exclusive To NaijaUncut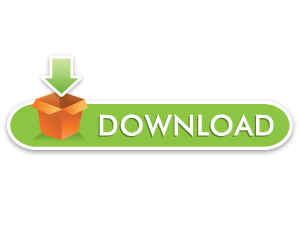 FOR Complain/Post Removal: SEND Message To Our Email ([email protected])
You can follow us on twitter
WhatsApp: +2348163548145

OR

Telegram: +2348163548145
The point of sharing this?
A lot of bad people are using nude pictures to scam innocent people especially women. If they lay their hands on your naked pictures/vidoes they can use it as a scam material to aid them in their bad adventures. When your nudes are uploaded here you can contact us for removal so far you have proof!WE DONT charge a DINE
If Ladies could listen to our advice, it will be to their own good because guys are not what they always appears when in happy mood. Never send your nude photos/videos to any man no matter how you love him. Your nudes are not so cheap that money/relationship can pay for them. When the relationship ends, you will be under the power of whoever has your nudes. A word to a wise lady.
My take: Never ever on any circumstance allow yourself to be video taped in any form whatsoever in the name of love or fun. The consequences can be really disastrous! Beware!