Notice:Naijauncut will never contact you to demand money in order not to release your leak or secret. Naijauncut does not work with anybody who will contact you. Naijauncut does not contact people (you will have to contact us). If you are contacting us, make sure its only the official number Below the Page OR With our email which is displayed on the website. Apart from this number, any other number that contacts you is scam. Don't fall victim to blackmailers and scam.
Jack's first time It was late one night and I was traveling down I-95 heading home after a long week of work. I decided to stop at the approaching truck stop, have a cup of coffee and go to the bathroom before continuing. The restaurant had only a few customers at that time but the coffee was good and the waitress looked hot. Just watching her move around made me a little horny. I finished my coffee and went into the bathroom. They had two stalls, one regular size and the other, the handicap one, was quite large with a sink. I went in the large one and locked the door. I sat down and took a leak and thought of that hot waitress. There was a big hole in the wall between the two stalls but no one was over there. I decided it would feel good to jack off. I leaned backed, closed my eyes and began to slowly stroke my hard cock. I was a young man fresh out of
college who had a new job working for a professional company in a small town. I had a girl friend and enjoyed an active sex life. I was definitely heterosexual and, while I did not support the gay/lesbian movement, I knew several gay people and accepted them as individuals, though I could not understand there chosen sexual preferences. I am not very big, maybe 51/2 – 6 inches long, cut, and I guess average thickness. My girlfriend never laughed but she did go Oh Ah either. Anyway, as I was really starting to enjoy my hand job I heard the bathroom door open and the door to the next stall close. I leaned forward to hide what I was doing from the person in the next stall hoping they would leave soon. I didn't hear any noises coming from over there so I took a peek. I fucker was jacking off slowly in clear sight of the hole. I had never seen a man with a hard on before and can tell you it was disturbing at first. I felt like a little kid watching his first porn film thinking he might get caught by his Mom. A kept peeking and realized it was making me incredibly horny watching this hand move that obviously big cock up and down and rubbing that thumb slowly across the cock head. I decided "what the hell" and leaned back and began rubbing my cock too. I saw him stop and saw his finger come through the hole and act like he was finger fucking it. "What did he want" I thought. He kept doing that so I stood up and positioned my dick near the hole. Lo and behold his finger ran circles around my dick head and I about went crazy. I stepped forward and put a little of my dick through the hole thinking I could jerk it back if he did something weird. Instead I felt this warm tongue rubbing around my head and in my slit. I pushed forward more and he took me in his mouth and began sucking and urging me deeper. I was so horny and in just a few sucks I shot a full load straight into his mouth. The sucking kept up for a few more seconds until I felt dry and was sure he had been swallowing my load. "Damn" I thought that was an incredible blow job.
Exclusive To NaijaUncut
I set there a minute and then noticed he was sticking his cock through the hole too. "No way" I thought. It was one thing to get a blow job from a man, since I was rationalizing it was just another hole and not a big deal, but to give one- "Not just No, but Hell No!". I pulled my pants up and started out the door. Just as I opened my door the adjoining door flew open and this tall, muscled man pushed me back in my stall, came in after me and locked the door. I started to protest and he actually slapped me, not real hard but enough to get my attention. "Listen boy, you don't get a blow job without reciprocating, do you understand?" he asked. "I told him this was my only time and that I had to get home." He pushed me back on the toilet and stood in front of me and said "well then son, I suggest we get started so you can be on your way." I took him in my hand and began stroking like I would jack myself and he pulled away. He tood his own cock and stroked it a few times until a big blob of pre-cum formed. He tood this on his finger and put it to my mouth and against my lips. "Suck my finger boy' He said. I took his finger in my mouth and licked. He said "suck son, don't lick" so I sucked it as he pushed it in and out. He pulled his finger out and pushed his cock there and said "now do this the same way." At first the smell and the idea of sucking another man's cock was nauseating and I thought I would throw up since I gagged with each stroke. He didn't seem to mind and went deeper and faster holding my head by each side. He took my hands and pulled them up to his balls and indicated I should squeeze them a little. I felt them get hard and then felt a stirring in his cock which by this time was filling my mouth. I tried to pull away but he grabbed me behind the head and pulled me deeper on his cock. It was then that I felt the first shot of hot jism in my throat. I thought I would gag and tried to push him away but he just held on and shot another stream. I had tears in my eyes and gasped for air when he finally let me go. I tried to spit but was amazed at how little cum was left in my mouth. I had no choice but to swallow and found it tasted a little salty and thick but not that bad. When I got my breath back and looked up he was still standing there with his dick in his hand. "Not finished yet son" he said. "I need you to lick me clean now and suck me dry" He pulled my head forward and really, in hindsight, I did not need a lot of urging. He zip his zipper and hand me his card. He was a Trooper with the local police. I was shocked. " That was okay Jack" he said "but the next times will be better and we will have more time." I asked him how he knew my name and he said he had run my license number and knew my name and address. He also said that he would call me from time to time and expect me to come running to perform some services for him and a few friends or he would have to get this rumor started about how good I was at sucking cock. "Please don't" I begged and promised him I would be there when he called. He leaned forward and kissed me and then he left. I set there a ong time wondering what was in store for me.
Exclusive To NaijaUncut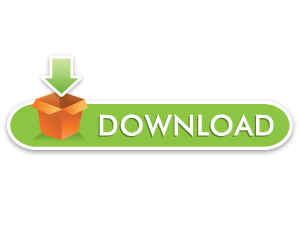 FOR Complain/Post Removal: SEND Message To Our Email ([email protected])
You can follow us on twitter
WhatsApp: +2348163548145

OR

Telegram: +2348163548145
The point of sharing this?
A lot of bad people are using nude pictures to scam innocent people especially women. If they lay their hands on your naked pictures/vidoes they can use it as a scam material to aid them in their bad adventures. When your nudes are uploaded here you can contact us for removal so far you have proof!WE DONT charge a DINE
If Ladies could listen to our advice, it will be to their own good because guys are not what they always appears when in happy mood. Never send your nude photos/videos to any man no matter how you love him. Your nudes are not so cheap that money/relationship can pay for them. When the relationship ends, you will be under the power of whoever has your nudes. A word to a wise lady.
My take: Never ever on any circumstance allow yourself to be video taped in any form whatsoever in the name of love or fun. The consequences can be really disastrous! Beware!