Notice:Naijauncut will never contact you to demand money in order not to release your leak or secret. Naijauncut does not work with anybody who will contact you. Naijauncut does not contact people (you will have to contact us). If you are contacting us, make sure its only the official number Below the Page OR With our email which is displayed on the website. Apart from this number, any other number that contacts you is scam. Don't fall victim to blackmailers and scam.
Sometime ago, my husband and I decided to share our
fantasies as part of our love making. My husband was
always saying that he wanted to see me take a young
black man and watch him as he made love to me to see his
face when he was getting the best damn ass he had ever
had.
He would also say that he wanted to see my face when the
young stud shot his black seed in me. He would ask me if
I would do that and I would just blow it off as a
fantasy. One night as we were making out in bed, he
said, "Yhy not do it for real?"
I replied, "You really want it to happen?"
"Yes," he said. "I really get horny thinking of it and I
bet you would like it too."
I thought about it for a minute, and replied, "You get
me one and I'll show you how I can get him off."
***
A few days later, my husband (Ron) called and said, "Fix
a special dinner for your special guest Mary."
'Oh,' I thought, 'he really had done it. He has found me
a young black lover.'
Ron arrived home and he filled me in. He met this young
black man in the mall. He was a freshman at college and
had played soccer in Africa. Ron said he asked Zola if
he would like to make love to a white wife and after
some discussion he had agreed. Now I was actually
looking forward to meeting him although I was nervous.
I prepared dinner with wine and my husband answered the
door bell and invited Zola in.
I greeted a handsome young African man, the blackest I
had ever seen. I thought, "Wow he looked like a real
muscular God of something." My heart was beating fast as
we sat for dinner. We made small talk and I could not
get over how hot Zola looked.
We finished dinner and my husband said for us to go to
the den and he would do the dishes and clean up after
dinner. I carried our wine glasses to the den and we sat
and sipped wine and started making out. Zola told me how
nice I looked and I told him hot handsome he looked. My
three glasses of wine was making me mellow and very
flirty as I rubbed his leg and snuggled up to him. He
was soon exploring every inch of my body.
I took Zola by the hand and led him to our bedroom where
I started undressing him and he was removing my clothes.
When I got to his shorts, I saw his erect Jet black pole
standing up and inviting me to suckle it which I did. I
played with his ball sack and knew that soon he would be
emptying his black sperm into my waiting womb. He laid
me on the bed and began parting my hairy lips and
licking my white honey pot. He scooted me to the middle
of the bed and I opened my legs wide for my newly found
black lover.
He moved over me and placed his pole at my lips and
slowly entered into this white wife. I pulled him close
and held on tight as he began to pump hard and fast as I
screamed with pleasure. I was talking dirty and was
being taken like an a****l.
I stated an orgasm then another as his pole started
pumping his black baby seed deep inside my waiting womb.
He was pumping and moaning as he emptied his black balls
into his white momma.
AS we both had our orgasms we laid there as his pole
slowly became soft and he rolled over laid beside me and
went to sl**p. I was soon asl**p myself.
The next morning, I looked over at his lump pole and
told myself that I had really been ravished and I knew
that I had pulled his black balls dry. I gave my lover a
gently kiss and went to the kitchen to get some coffee
and my husband greeted me with, "That was hell of a romp
you had last night!"
I had forgotten about him and realized that he must have
watched all of it.
"Yes," I said, "He sure knew how to make me feel good
and I think he was pleased as well. You were right. I
really enjoyed it, and I hope this is not the last one,
Sweetheart!!"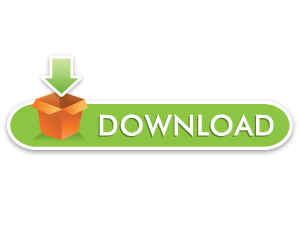 FOR Complain/Post Removal: SEND Message To Our Email ([email protected])
You can follow us on twitter
WhatsApp: +2348163548145

OR

Telegram: +2348163548145
The point of sharing this?
A lot of bad people are using nude pictures to scam innocent people especially women. If they lay their hands on your naked pictures/vidoes they can use it as a scam material to aid them in their bad adventures. When your nudes are uploaded here you can contact us for removal so far you have proof!WE DONT charge a DINE
If Ladies could listen to our advice, it will be to their own good because guys are not what they always appears when in happy mood. Never send your nude photos/videos to any man no matter how you love him. Your nudes are not so cheap that money/relationship can pay for them. When the relationship ends, you will be under the power of whoever has your nudes. A word to a wise lady.
My take: Never ever on any circumstance allow yourself to be video taped in any form whatsoever in the name of love or fun. The consequences can be really disastrous! Beware!