Notice:Naijauncut will never contact you to demand money in order not to release your leak or secret. Naijauncut does not work with anybody who will contact you. Naijauncut does not contact people (you will have to contact us). If you are contacting us, make sure its only the official number Below the Page OR With our email which is displayed on the website. Apart from this number, any other number that contacts you is scam. Don't fall victim to blackmailers and scam.
A man (nickname: Notthesis) claims he 'accidentally' had sex with wife's twin sister while on holiday in Las Vegas… Read his story:Hi, throw away account here. This happened about 2 years ago. My wife (Lets call her Rachel) and I like to take a trip to Vegas at least once every couple of years.

We don't gamble much but love going to the shows and attractions. That year, her sister (Lets call her Jody) went through a nasty divorce and was depressed for a long time. My wife wanted her to come along on our next Vegas trip. I agreed and had no problem. When we were younger (Met my wife in college), her sister would tag along quite often. Whether it was off to a party or on a day trip, Jody was always cool to be around. Even though they are twins, I absolutely have no interest in her. Jody is more of a "party girl",self-fish and vein (She has plastic boobs). My wife is sweet, all natural, kind and self-less.Fast forward to our trip to Vegas. We were all sharing a room (Double beds). After spending 4 days in Vegas, our last night, we decided to hit the casino down stairs. Jody and my wife decided to get wasted. They sit at the bar pretty much the whole time while I was hitting the blackjack tables. I ended up losing $200 bucks and decided to stop (Yeah i'm cheap).
Feeling like a loser, I decided to join them at the bar. After a few beers and shots, I completely forgot about my losses at the blackjack table. My wife and I head up first. Jody was at the bar talking to some guy. We wished her luck and headed up to our room.
By this time it was 2am and we start to stumble our way up to our room. We were pretty hammered as I had no idea where our room was. Luckily my wife found our room. Next thing you know, i'm face down on the bed out cold.
A few moments later I awake in a dark room, drunk and horny. My wife was curled up against me. I didn't hear Jody come back and figured she was having fun with the bar guy. I thought it was a good time for sexy time. I start with my smooth moves by massaging my wifes back and taking off her panties. Shes definitely in the mood as her body is shifting and moaning. She starts to get into it by grabbing my junk. Thats all it took, and I was inside of her. I'm embarrassed to say but I only last about 2 minutes (Doesn't matter, had sex)
We cuddle and I start to fondle her boobs. I notice they were quite firm and almost balloon like. In my drunken state, I immediately froze. I realized I just fucked my wifes sister. About a few seconds later the lights turn on and my wife witnesses both myself and Jody naked. Shes screaming at the at the both of us. Jody wakes up and jumps out of bed. "What the fuck is going on??" "Uh, umm, I didn't.. uh umm" I couldn't muster anything.
Whats worse is when Jody stands up, my "package of contents" starts to come out of her. My wife starts to cry and runs out the room. Jody walks to the bathroom to clean herself up.
I hurry to get my clothes on to try to catch my wife. My wife was in the lobby area bench sobbing. I try to talk to her but shes not hearing me. We eventually get back to the room. Jody tries to talk to my wife and shes not listening to her either. I end up sleeping on the floor.
The next day my wife is already up and packed. We head back home and she still doesn't say a word to me until we get to our house. She finally talks to me the next day and tells me she needs time to think about things and she packed her stuff and left for her parents house.
Fast forward to today, we are separated. Jody and I talked about the incident and I apologized to her. Me and her are cool. Even though we haven't talked since that night, she forgave me.
tl;dr – Went to Vegas with my and sister. In a drunken state, accidentally had sex with the sister. Getting divorce finalized soon.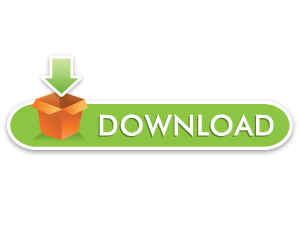 FOR Complain/Post Removal: SEND Message To Our Email ([email protected])
You can follow us on twitter
WhatsApp: +2348163548145

OR

Telegram: +2348163548145
The point of sharing this?
A lot of bad people are using nude pictures to scam innocent people especially women. If they lay their hands on your naked pictures/vidoes they can use it as a scam material to aid them in their bad adventures. When your nudes are uploaded here you can contact us for removal so far you have proof!WE DONT charge a DINE
If Ladies could listen to our advice, it will be to their own good because guys are not what they always appears when in happy mood. Never send your nude photos/videos to any man no matter how you love him. Your nudes are not so cheap that money/relationship can pay for them. When the relationship ends, you will be under the power of whoever has your nudes. A word to a wise lady.
My take: Never ever on any circumstance allow yourself to be video taped in any form whatsoever in the name of love or fun. The consequences can be really disastrous! Beware!