Notice:Naijauncut will never contact you to demand money in order not to release your leak or secret. Naijauncut does not work with anybody who will contact you. Naijauncut does not contact people (you will have to contact us). If you are contacting us, make sure its only the official number Below the Page OR With our email which is displayed on the website. Apart from this number, any other number that contacts you is scam. Don't fall victim to blackmailers and scam.
THIS IS THE LADY
MORE BELOW
Read the interview after the jump:
I asked him "Timaya what really happened and why is the mystery lady calling you out for Raping her"?
"Stella,I have been talking with this girl for about one year and its funny how someone you think you know can act very hungry and low.how can i leave Nigeria and go to America where the law works to rape anyone?Am i crazy?.
This girl who had been promising to blow out my brains with sex when she sees me begged to see me when she knew i was in town but i didnt know that she had a hidden agenda.I agreed to see her and she came to my hotel in Atlanta and we got down for real .When we were done and we were chilling,I got a call from my manager that we needed to start preparing for a show.She asked to go with me to the show as a couple but i said no and told her i was there to work.
I got up and started preparing for the show but i realised her phone wouldnt leave my face and she kept asking me stupid questions and even as i answered i wondered what she was up to ,then it hit me that she was recording and i grabbed her phone and we struggled cos i wanted to delete the videos she had made without my consent..I dont even know if she still has any but i deleted the ones i could on her phone .
I called the hotel security and explained what had happened to them .I told them to open her phone so that i could see what she had left but she refused and was making a scene and the hotel told her to get out but i didnt want her to go cos i was scared of what she might have recorded and i insisted on calling the Police but the hotel told me that if i called the police,i might be arrested for holding her hostage in my room so i let her go.
After then she kept calling me and she kept changing her story telling me that i raped her ,i tried to play it cool by begging her not to to take the route she had taken ,i really begged her but she told me i had to pay her 50k dollars for her to forget about it,she obviously didnt record that part because she had ulterior motives.
After her demand for me to pay her,i stopped calling her or taking her calls and i changed my number and she i guess she got frustrated and went on the internet to try and do damage.
I Timaya cannot be a rapist..NEVER..I have daughters and i have a conscience.I can never be a voice that rapes and if i am so pressed for sex,i know how to get it,I will never take sex when a girl says NO.
I am a young man that is doing very well and i guess she had expectations that i didnt meet up to and she decided to use rape because she knows thats the fastest way to bring anyone down.
I wonder why she also went to open another instagram when her real handle is @officialshella_b
Since she called me out using my name and pic and if she wasnt lying she could have done same and provided proof of some sort of injuries gotten from any physical altercation.She carefully used the conversation i was begging her not to ruin my career cos i was trying to play it down".
@Officialshella_b is a Nigerian Lady from Eastern Nigerian,she has a private account but here are her latest conversation with Timaya..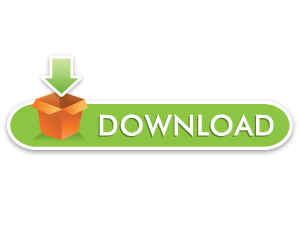 FOR Complain/Post Removal: SEND Message To Our Email ([email protected])
You can follow us on twitter
WhatsApp: +2348163548145

OR

Telegram: +2348163548145
The point of sharing this?
A lot of bad people are using nude pictures to scam innocent people especially women. If they lay their hands on your naked pictures/vidoes they can use it as a scam material to aid them in their bad adventures. When your nudes are uploaded here you can contact us for removal so far you have proof!WE DONT charge a DINE
If Ladies could listen to our advice, it will be to their own good because guys are not what they always appears when in happy mood. Never send your nude photos/videos to any man no matter how you love him. Your nudes are not so cheap that money/relationship can pay for them. When the relationship ends, you will be under the power of whoever has your nudes. A word to a wise lady.
My take: Never ever on any circumstance allow yourself to be video taped in any form whatsoever in the name of love or fun. The consequences can be really disastrous! Beware!