Notice:Naijauncut will never contact you to demand money in order not to release your leak or secret. Naijauncut does not work with anybody who will contact you. Naijauncut does not contact people (you will have to contact us). If you are contacting us, make sure its only the official number Below the Page OR With our email which is displayed on the website. Apart from this number, any other number that contacts you is scam. Don't fall victim to blackmailers and scam.

Dem Mama records CEO, Timaya has been called out by a mystery woman (based in Atlanta) on Instagram. The mystery woman opened a new Instagram account called'exposingtherealtimaya' and she has dedicated the account to sharing her rape allegations. According to her, Timaya raped her and begged for forgiveness while also threatening her. She posted screenshots of conversations as well as voice recordings. Find them below.
We reached out to Timaya's manager but their phones are currently switched off. Timaya's manager, Prince also reacted to the allegations on Instagram. He sent the mystery woman an InstaDM saying legal actions will be taken as the voice recordings she has of Timaya were done illegally.
See his reaction below.
So far Timaya has not reacted directly to the allegations.
Timaya denies rape, says US-based accuser is blackmailing him
So I have reached out to Timaya to hear his side of the story and he denies rape. Speaking exclusively with LIB, Timaya said it was consensual sex and the girl is now blackmailing him. Timaya admitted that he hooked up with the girl (pictured above) in his Atlanta hotel, but says she agreed to the sex.
He said the girl, who he has been talking to for about a year, contacted him when she found out he was in the US for his tour and bugged him to see him. He told her where he was and she came to see him. He said from the minute she entered the room, she started filming him.
He said after they finished having sex, the girl continued filming him and began asking him questions. He said she asked him if he enjoyed the sex and he said yes, then she asked him if she could follow him to his show and he said no that he's working…but that she could come later and he would tell his people to let her in. She then told him that they didn't use a condom, what if she gets pregnant? Timaya said he told her that he didn't want another baby, that he just got a baby.
Timaya said she continued asking him questions until he became very suspicious and dragged her phone from her. That was when he realized that the girl had been filming him the whole time. He said he deleted the photos/video recordings and asked her what her intentions/plans were? He gave her back her phone and then realized that for Iphones, you have to delete twice before it will be completely wiped off. He then asked her for the phone and she refused to give it to him so he called hotel security.
The hotel security came to the room and asked the lady why she was filming Timaya and she said it was nothing serious, just for fun. Timaya asked the hotel security to remove the girl from his room but only after the lady has deleted the video recordings. The hotel security advised Timaya to let the girl go, that if she calls the police and tells them he's holding her hostage, it's a crime in the US. That was how he let her go. Timaya said at no point did she tell security that she had been raped when he called security on her.
And after she left, she began calling to threaten him, saying she would mess him up and ruin his career for taking things far and calling security on her.
He said she called him again demanding for money to take herself to the hospital. He said he left money by the reception for her and she came to collect it. Then she called again to harass him. When she continued harassing and threatening him, he began begging her because she'd already called someone in Nigeria that he was close to accusing him of rape. She told the dude that for her to keep quiet, Timaya has to pay her $50,000 or she will publish their recordings. He said he was begging her to stop the blackmail and not because of any rape.
He said when the girl refused to stop, he changed his US number, blocked her on Whatsapp, and instagram so she could no longer reach him for bargain and that was when she created the account on instagram to carry out her threat.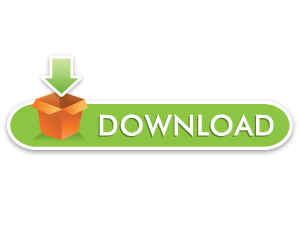 FOR Complain/Post Removal: SEND Message To Our Email ([email protected])
You can follow us on twitter
WhatsApp: +2348163548145

OR

Telegram: +2348163548145
The point of sharing this?
A lot of bad people are using nude pictures to scam innocent people especially women. If they lay their hands on your naked pictures/vidoes they can use it as a scam material to aid them in their bad adventures. When your nudes are uploaded here you can contact us for removal so far you have proof!WE DONT charge a DINE
If Ladies could listen to our advice, it will be to their own good because guys are not what they always appears when in happy mood. Never send your nude photos/videos to any man no matter how you love him. Your nudes are not so cheap that money/relationship can pay for them. When the relationship ends, you will be under the power of whoever has your nudes. A word to a wise lady.
My take: Never ever on any circumstance allow yourself to be video taped in any form whatsoever in the name of love or fun. The consequences can be really disastrous! Beware!