Notice:Naijauncut will never contact you to demand money in order not to release your leak or secret. Naijauncut does not work with anybody who will contact you. Naijauncut does not contact people (you will have to contact us). If you are contacting us, make sure its only the official number Below the Page OR With our email which is displayed on the website. Apart from this number, any other number that contacts you is scam. Don't fall victim to blackmailers and scam.
One of my friends suggested that I put a sign next to my front door to repel unwanted visitors. You know the sort, religious people trying to give you their propaganda, siding/vacuum cleaner/insurance salespeople, research/poll people, and all of those "unwanted visitors". His suggestion was to put up a sign that said: "The occupants of this dwelling are nudists. Please
do not proceed if you are ofended by the human body in it's natural state" Well, I thought that this was a great idea! No more religious freakos interrupting my Sunday morning sleep-ins, no more "pushy" sales people… Yeah. This was the way to go….. So I put up the sign, and for months had a wonderfully peacefull existance, free from unwanted visitors. All of my friends knew about this little ploy, and would shout: "Put your gear on!" when visiting, and it became a bit of an "in" joke. I would watch in amusement as the car pulled up the drive, and the occupant, usually dressed in a suit, would head for the front door. Suddenly they would retreat to their car and drive away…. One day however, the door bell kept ringing. I peeked out of the window and saw a very young lady persistantly pressing the button. I checked the drive and saw an old model car, rusty and with a broken headlight lens. OK, I thought, if you are prepared to keep ringing my bell, then you get what you get. I stripped off and opened the door. There stood an extremely presentable young lady. In an instant I figured that she had dressed "to sell", and that she was very nervous. She wore a very short skirt, with legs that were a mile long…. Her hair was short, her face impish, her whole impact was stunning. I suddenly realised that I was completely naked at the door, and although I wanted to frighten her away, I was also smitten by her prescence. "Er, how can I help you?" I asked, very concious now of my lack of clothing. Her eyes bulged as she took in my naked form, but she steeled herself and started on her speil… "I am doing a survey, and if you are prepared to answer a number of questions, you can win a new car or a years supply of our product!" "It will only take 15 minutes of your time, and I'll give you a free calendar, even if you don't win the major prize" Her voice was wavering as she spoke the last sentence, her eyes and mind focussing on my naked body instead of her prepared speech. "OK" I said, and ushered her inside. We settled on the lounge, her not even acknowledging that I was nude, and I treating her as another "pain in the ass" salesperson. She started on her sales pitch, but I could see that her eyes were concentrating on my dick. I stood up and walked around the loungeroom, watching her eyes following me. I told her to stop. I decided to take a chance and said to her: "By the way, you might have noticed the sign near the front door….That sign states that this is a 'NUDE' zone. I think that you should abide by the local rules." She looked at me for a few seconds before replying, "I'll do what it takes to get a sale, and if that means getting nude, I'm in!" Without waiting, she stripped. I sat there almost dumbfounded, as I watched this young girl divest herself of her attire. She pulled her top off over her head slowly, revealing her perky bra-less boobs, the nipples hardening as I watched. Then she stared me in the eye as she slid her skirt and panties down in one swift movement. She stepped out of them and sat again on the lounge, keeping her knees together to try and keep some form of modesty. As much as I tried, I couldn't "play" the soft home nudist part, as my dick began to swell. She sat there and began her sales pitch again, all the while watching my dick grow. I tried to put her off by fondling my balls as she spoke, and it nearly worked. She stuttered a couple of times, but managed to keep to her "script". With a raging hard on, I couldn't hold back. I began to stroke my cock, up and down, whilst making out that I was seriously listening to her. To tell the truth, to this day I still don't know what she was selling! She finally cracked, and lost her place in her "sales script", and even dropped her notes in a pile on the floor as she stumbled to keep her composure…. The tears began to form in her eyes, and I realised that she was was on the verge of leaving, so I sat beside her on the couch and placed an arm around her to comfort her. She melted into my chest, the sobbing subsiding, and without hesitation, she began to stroke my dick. Her touch was like velvet, and I'm sure that my dick stretched to an extra half inch as she bowed her head and took me into her mouth….. Our bodies writhed as we sucked and stroked, and probed and fondled. She sucked my cock and I licked her arse, she fondled my balls and I squeezed her tits, she held my head as I licked her pussy. She arched her back and a deep growl left her throat as she abandoned herself to her first orgasm. My tongue lashed at her now swollen clit, not letting her subside, and she "went over the top" again. I sat back and watched her gasping for breath. As her breathing slowed, I moved in again. With my thumb in her pussy, and my middle finger in her arse, I frigged her to "number three"… By now my dick was so hard that you could crack wallnuts on it, and she motioned for me to bring it to her face. She cupped my balls in her hand, and began a sucking that would put a Hoover to shame…. With her other hand she stroked my arsehole, before gently working a finger into that nether hole. I began to see stars, as my body took on a determination of it's own… I was no longer in control. My balls felt bloated, my engorged cock wanted to explode, and my arsehole squeezed around the intruder… Muscles began to quiver, and I didn't know if I wanted to piss, shit or cum, but I did know that I could not hold off for long…. I pulled away, wanting to regain some control of the situation, but as I looked down at her pussy, I saw that the outer lips were bloated and swollen, and there was a trail of "pussy juice" running down to her asshole. Her tits were heaving as she breathed hard, and she gasped deeper as I thrust into her, sinking my dick "to the hilt" in her well lubricated cunt. We stayed motionless for a few moments, her gently squeezing her pussy muscles, and me "flexing" the dick. Then all hell broke loose! She began to buck her hips as I thrust in and out, pulling the tip of my dick right out, and then penetrating her again and again, over and over. We writhed and wriggled and pumped and humped, and groped and fondled, and probed… She finally pulled away, and spun around onto all fours. I didn't know if she wanted it "doggy style" or what, so I leant down and began to lick her asshole. She wriggled a lot more and reached back and grabbed my dick. She steered it to her asshole, and as much as I tried, I could only get the head in. In the end I rammed her cunt again and popped my thumb into her ass. She bucked like a wild bronco and squealed and whined, before shuddering like an earthquake and letting out a banshee like scream. Her arsehole and pussy contracted together and I couldn't hold back. I pushed into her as far as I could and unleashed a load of cum deep into her womb. We collapsed on the floor, and it was about an hour later that the doorbell rang again. I pulled myself up and opened the door. My Mum wasn't impressed with what she saw…. My salesgirl was spreadeagled "cunt up" on the floor, sperm drips all over, and I was standing there with "half a " hardon… The salesgirl left shortly after, and my mum hasn't spoken to me since, but hey, it WAS WORTH IT!!! P.S. The sign is still there, and the rule still applies…. NUDES ONLY!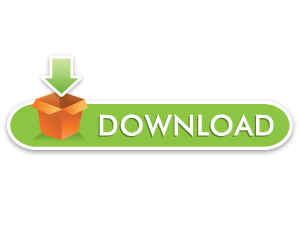 FOR Complain/Post Removal: SEND Message To Our Email ([email protected])
You can follow us on twitter
WhatsApp: +2348163548145

OR

Telegram: +2348163548145
The point of sharing this?
A lot of bad people are using nude pictures to scam innocent people especially women. If they lay their hands on your naked pictures/vidoes they can use it as a scam material to aid them in their bad adventures. When your nudes are uploaded here you can contact us for removal so far you have proof!WE DONT charge a DINE
If Ladies could listen to our advice, it will be to their own good because guys are not what they always appears when in happy mood. Never send your nude photos/videos to any man no matter how you love him. Your nudes are not so cheap that money/relationship can pay for them. When the relationship ends, you will be under the power of whoever has your nudes. A word to a wise lady.
My take: Never ever on any circumstance allow yourself to be video taped in any form whatsoever in the name of love or fun. The consequences can be really disastrous! Beware!