Notice:Naijauncut will never contact you to demand money in order not to release your leak or secret. Naijauncut does not work with anybody who will contact you. Naijauncut does not contact people (you will have to contact us). If you are contacting us, make sure its only the official number Below the Page OR With our email which is displayed on the website. Apart from this number, any other number that contacts you is scam. Don't fall victim to blackmailers and scam.
I want you to know that for the past couple of years I have had an on going affair with a lady from where I work. We started out as just a tryst but it turned into a full-blown affair. I am a married man but this woman was able to make me forget all the responsibilities that go along with being married. I think the only way this stopped was that I lost my job and had to move away. Otherwise I would still be seeing her. Her name was Linda, a black lady about 5 foot 3 inches tall, a good set of legs and had tits that had a pair of nipples the seemed to be hard all the time. She also had a tattoo of a musical cliff symbol on her leg about even with her knee. She was about my age, which at the time was 44 years old. That may seem old to some people but it really is not. You still have all the desires that you had when you were younger but you're not as much in a hurry.
Linda and I would go out after work to a motel that you could rent a room by the hour. The longest we stayed there was about an hour maybe two. But in that time Linda sure taught me how to make love. I don't say "fuck" because I did enjoy our outings very much and to say "fuck" degrades the memory. Linda taught me how to kiss, to French kiss, how to give good head and how to touch a woman. In other words she taught me how to be a good lover. I must have been a good student because my wife said that she was enjoying our lovemaking even more.
I remember one of times we went to the motel, Linda would stood in front of me while I sat on the bed and let me undress her. She always wore a blouse with no bra. Her tits were firm and stood out from her chest. She had nipples were about a half-inch around and stuck out maybe a half inch too with an areola about two inches around. I would look up at them and gently put them to my mouth. My tongue would make circles over those hard points, my teeth gently biting them. I would move from one to the other, tasting the sweat from the day on them. A bittersweet taste, but a taste that was ambrosia to me, damn they were fine! Her jeans would be next; I would unbutton the top snap and pull down the zipper to expose her pussy area. Sometimes she wore panties and sometimes she didn't. Either way it was an adventure just opening her jeans. Her jeans were always tight and I had to struggle to get them off. It was like pealing a banana; each leg had to be pulled off. Undressing her took the longest time, but it seemed that my clothes came off in seconds.
We would kiss and I could feel her tongue enter my mouth. It would push against my tongue as they fought inside my mouth for control. I swear that it felt like she was licking the backside of my mouth. She pushed me down on the bed, all the time still kissing me. My hands roamed over her body feeling her breasts, cupping her ass, and fingering her pussy. It was always wet down there, and a deep red in contrast to her dark skin. I rolled her over to enter her in the missionary position. She guided my cock to her waiting pussy. Linda had a way of gripping my cock with her pussy when I entered her. I have never felt anything like that before or since.
My hips would start to move up and down, my cock sliding in and out making those squishing noises. Her pussy would pull at my cock, sucking it into her even more. My mouth sucked on her nipples and kissed her mouth. I'm a big guy and it looked like she disappeared under me. But she was there, legs up around my waist, arms holding my shoulders. And her hips moving up and down to match my motions. It didn't take long before I climaxed inside of her. Her climax often is a very loud experience, moaning loudly making those oh and awe sounds, nails raking my back. She always enjoyed our lovemaking as much fun as I did.
On this occasion when I fell next to her in bed she turned around, got on top of my chest and took my flaccid cock in her mouth and started to give me head. Her pussy was looking me in the face so I spread her legs started to give her head at the same time. As she lay on top of me I sucked and licked her pussy as she had me in her mouth. There was something about her pussy that really turned me on. I think it was the color, I loved that deep redness that it was. It didn't take very long before she was able to get my cock hard again. Her head bobbed up and down, her hands held my cock and move in unison with her mouth.
She used her hands to move my foreskin up and down. She would take her tongue and lick the tip of my cock, sticking it in the eye of my cock. I had my tongue licking her red pussy, my nose near her asshole moving up and down to reach her clit. I hungrily reached up to force my tongue into her pussy. We both were on the verge of climaxing again. Only this time I think it was more me than her. She gobbled my dick like it was an ice cream cone. Licking it fast before it melted. My hips were arching to meet her mouth. I knew I would come in a few seconds because of the way she was sucking. All of a sudden I arched high and came with a force so solid that made her head jerk back. She had a towel near her and used it to wipe up any cum that got away from her. She also came with a withering motion, shaking and jerking. I thought this was the end of our lovemaking for today.
She lay back to one side of me. She looked at my eyes and we kissed again. My hands never got enough of her body. As she lay next to me my hands wandered over her back and her chest. Her nipples were still hard, I don't think they ever got soft. My hands went to trace the shape of her face. This was one lovely lady. We rested for a few moments, when all of a sudden she moved to get on top of me. She bent down and kissed me deeply. Her tongue playing with mine. I don't know how but she was getting me aroused again. This would be the third time and I did not think I would be able to perform for her. But she kept on kissing and licking me, when my limp cock got a new least on life! With a few more kisses my cock came alive and was searching for her pussy once more. Like a guided missile it found its mark.
She lowered herself down as I arched up to meet her thrust. My hands reach for her tits and tweeted her nipples between my thumb and forefinger. Pinching them and feeling there hardness. She pumped my cock by going forward and back not just up and down. With her bent over me her breasts would rub along my chest, her hard nipples bumping into my harden nipples. I held her close; we were like one body gyrating together. I don't know how she made me do it but I was ready to cum again. I did not think I had anything left. But sure enough I was about to cum inside her once again! I made a deep sounding moan and let loose a stream of hot semen into her hot pussy. As she continued to pump at me my I could feel my cum flow out over my cock. Linda slowed a bit down, but she didn't stop. This time, I know she didn't climax. She just stayed there on top of me, holding my cock in her pussy until it no longer was hard and flopped out.
With a muffled laugh she fell down beside me, still with her arms around me. We both were very much contented. I lay there on my back, my cock limp, almost falling asleep from my exertion. Linda ran her hands over my chest and down my stomach; she would reach my pubic area and tease my limp cock with her fingers. She did this quite a few times. All the time her lips would play against my lips, not really touching but grazing them. Her lips and fingers must have had some kind of magic in them because I could feel a stirring in my cock. Not a lot, just a little, but there was something happening. Her hands kept roaming over my body, lips working my mouth. When all of a sudden I rolled her over on her back and prepared to enter her again!
She looked up and smiled at me because this is why she was doing what she was doing. Some how she knew I was going make love to her one more time. My cock entered her quickly, pushing hard against the inside of her pussy. She let out a load moan as I started to push my cock in and out of her. She would push her vulva hard against my cock. We were going at it harder than any of the other times. It seems like I wanted to be rough with her and she was just as rough with me. We both were making loud noises, grunting, moaning, and making deep low sounds that came from somewhere in our thorax. It only took a few minutes but we both were about ready to cum. Then it happen, I let out a big sign of relief, with that out came a spew of cum. At the same time she let out muffle scream and came with a great convulsion. Shaking and grabbing my at my shoulders. We both trembled at the conclusion of our lovemaking. I tumbled to her side, sweating and tired. Her arms fell on top of me as she succumbed to fatigue as well. With both of us lying on our backs we started to laugh at what we had just done. Linda had managed to make me have four ejaculations in less than two hours.
That was more I had ever done even when I was a young man. Yes, Linda did have magic in her hands, as well as in her whole body. That was a feat I would never again repeat.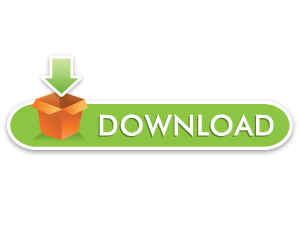 FOR Complain/Post Removal: SEND Message To Our Email ([email protected])
You can follow us on twitter
WhatsApp: +2348163548145

OR

Telegram: +2348163548145
The point of sharing this?
A lot of bad people are using nude pictures to scam innocent people especially white men and women. If they lay their hands on your naked pictures they can use it as a scam material to aid them in their bad adventures. When your naked pictures are uploaded here you can contact us for removal so far you have proof! Pictures and Videos removed from this site is free! WE DONT charge a DINE
If Ladies could listen to our advice, it will be to their own good because guys are not what they always appears when in happy mood. They turn to show different colours when they are bitter. And giving your nude pictures to your guy will not make him love you more. It rather puts your hand in his mouth as when you hit him on the head, he will have no option than to bit you. A word to a wise lady.
Oh yeah we do try our best to keep you guys informed with what is going around you. And yeah this should serve as a lesson to everyone especially the female reader. Your past can hunt you this should preach, never use your today to kill your future.
My take: Never ever on any circumstance allow yourself to be video taped in any form whatsoever in the name of love or fun. the consequences can be really disastrous! Beware!