Notice:Naijauncut will never contact you to demand money in order not to release your leak or secret. Naijauncut does not work with anybody who will contact you. Naijauncut does not contact people (you will have to contact us). If you are contacting us, make sure its only the official number Below the Page OR With our email which is displayed on the website. Apart from this number, any other number that contacts you is scam. Don't fall victim to blackmailers and scam.
A Harare businessman reportedly asked for se.xual favours from a married woman who was seeking employment at his company.
Despite having qualifications for the job ,Bokoli Jongwe said she was told she could only get the job at Tayi Mvula's company on condition they had s.ex first.
Speaking to H-metro ,Bokoli said she ended up having problems with her husband as a result of Mvula s advances.
"I was told by a friend that there was a vacancy at Tayi Mvula's company so I went there for an interview.When I got there I had all the qualifications and Mvula started proposing love to me.
"I didn't take it seriously ,I only thought he was only flirtting with me,I then gave him my number but I was shocked when he started sending messages to me.
"He even made it clear that I would only get a job if I got into a se.xual relationship with him," she said.
Bokoli also said she ended up having problems with her husband after he came across the messages.
"I tried to warn him to stop texting me but he insisted on sending messages,so my husband ended up seeing some of the messages that he was sending me which resulted in problems in my marriage," she said.
Contacted for comment ,Mvula confirmed chatting with Bokoli on the phone but denied asking her out as she claims.
"This woman came to my workplace looking for a job but I didnt give it to her and that is why she is making these false claims against me.
I never asked her out,we were only talking on Whatsapp but the truth of the matter is that I never proposed love to her,"he said.
BElOW ARE THE CHATS
Avondale Boss: Hey
************: hie
Avondale Boss:U ignored my apps. I have heard lot abt Zambian ladies.lol
************: what about us?
Avondale Boss: Can I see how positively if u dnt doubt yoself
************: In what way. Be specific.
Avondale Boss: U said u dont doubt yourself ka. And I asked wld u make me c.um?
***********: Boss sorry my wife left her fone numba, u chatting to her husband.
******Hamunyari here? Just look at your age va Taye mvula.
Avondale Boss: Hi
************: Let justice be saved. Musadaro
Avondale Boss: Guess basa racho harichadiwa nhaika.
************:Gara naro. Wangu mukadzi anogona kuita rovha why abusing these young ladies for employment?
Avondale Boss:It's ok my apologies. Didnt mean any harm. Sorry.
************: Watch Hmetro mangwana. I am on your case. Vanhu vanenge imimi ndimi mukuwuraya nyika yedu, society n the young generation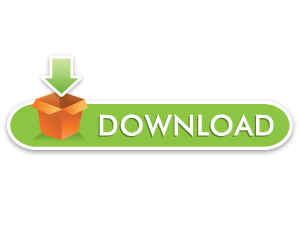 FOR Complain/Post Removal: SEND Message To Our Email ([email protected])
You can follow us on twitter
WhatsApp: +2348163548145

OR

Telegram: +2348163548145
The point of sharing this?
A lot of bad people are using nude pictures to scam innocent people especially women. If they lay their hands on your naked pictures/vidoes they can use it as a scam material to aid them in their bad adventures. When your nudes are uploaded here you can contact us for removal so far you have proof!WE DONT charge a DINE
If Ladies could listen to our advice, it will be to their own good because guys are not what they always appears when in happy mood. Never send your nude photos/videos to any man no matter how you love him. Your nudes are not so cheap that money/relationship can pay for them. When the relationship ends, you will be under the power of whoever has your nudes. A word to a wise lady.
My take: Never ever on any circumstance allow yourself to be video taped in any form whatsoever in the name of love or fun. The consequences can be really disastrous! Beware!