Notice:Naijauncut will never contact you to demand money in order not to release your leak or secret. Naijauncut does not work with anybody who will contact you. Naijauncut does not contact people (you will have to contact us). If you are contacting us, make sure its only the official number Below the Page OR With our email which is displayed on the website. Apart from this number, any other number that contacts you is scam. Don't fall victim to blackmailers and scam.
ytimer. At the end of that time, there were 23 checks in the book or 2.3 women per day. He divided that number in half (to err on the conservative side) and multiplied the years he had been alive, minus the first 15 years.
In 1999, right before his death at age 62, Wilt regretted not having explained the sexual climate at the time of his escapades and implored men not admire him for his exploits. He felt that being with one woman for a long period of time was ultimately more satisfying. (Source | Photo)
Screamin' Jay Hawkins fathered over 50 children
Before eccentric blues man Screamin' Jay Hawkins died in 2000, he told close friend and official biographer Maral Nigolian that he fathered 57 children in his lifetime!
Known for his over-the-top stage antics and the hit "I Put A Spell On You," Hawkins led a storied life of skirt chasing that wasn't without drama – one girlfriend stabbed him in the back when she found out he was cheating.
Hawkins lived to the age of 70, and performed to the very end. He said his one big regret in life was not knowing many of the children he fathered. After his death, Nigolian sprang into action and started a website in attempt to locate the kids and bring them together. While thousands contacted the website, 33 of Screamin' Jay's offspring have been confirmed with more likely to be found.
The adult film star who bragged about his 14,000 conquests
John Holmes, star of over 2250 adult loops, stag films and feature movies of the '70s and '80s, was one of the most prolific male pornographic film actors of all time.
By the late 70's, Holmes was making as much as $3000 a day as a porn performer, but his drug habit was becoming a serious problem. At the end of the decade, in an attempt to boost his waning image, Holmes boasted to Hustler magazine that he had sex with 14,000 women in his lifetime, some from the movies, and some from turning tricks with women who paid handsomely for his services. Porn historian Luke Ford insists the number was closer to 3,000 or 2.7 new women a week.
In 1986, Holmes died of AIDS-related complications at age 43. The movie Boogie Nights is based on his life. (Source 1 | Source 2)
Kiss bassist claimed to have photos of the almost 5000 women he's slept with
Kiss bassist Gene Simmons has bedded almost 5000 women in his lifetime and has the photos to prove it.
In 2010, when Simmons was interviewed on WCOL-FM Columbus, Ohio's Woody & The Wake-Up Call show, he claimed to have Polaroid photos of all the ladies who "graced the bed in my room" during his 37 years of touring with Kiss.
No one knows if he's telling the truth or building his own myth, but one thing is for sure, he's done with part of the rock n' roll lifestyle. Simmons and partner Shannon Tweed tied the knot after 28 years together in 2011. Their son Nick, 25, was Gene's best man, while their daughter Sophie, 22, was Shannon's maid of honor.
(Source 1 | Source 2 | Photo)
The hearthrob who had his pick of the hottest actresses in Hollywood
In 2010, author Peter Biskind calculated actor Warren Beatty slept with almost 13,000 women in his book Star: How Warren Beatty Seduced America.
"Using simple arithmetic," Biskind calculates, Beatty bedded "12,775 women, give or take, a figure that does not include daytime quickies, drive-bys, casual gropings, stolen kisses and so on."
Beatty's PR team quickly refuted the number of conquests, stating that the biography was unauthorized. While the total may be disputed, it is no secret that Beatty was linked with some of the most desirable women in Hollywood, including Natalie Wood, Brigitte Bardot, Jane Fonda, Joan Collins, Carly Simon (Beatty is alleged to be one of the subject's of Simon's song "You're so Vain"), Faye Dunaway, Leslie Caron, Candace Bergen, Isabelle Adjani, Julie Christie and Madonna before marrying actress Annette Bening in 1992.
Woody Allen once said that if he believed in reincarnation, he would like to come back as Warren Beatty's fingertips.
(Source | Photo)
The Italian adventurer whose memoir became a blueprint for charming women
While Casanova's numbers are considerably smaller than most on this list, his is the name most synonymous with the art of seduction.
Giacomo Casanova was born in 1725 and was the son of Venetian actors. He wanted to become a priest and joined the seminary, but was expelled after being caught in bed with another student.
Casanova was a jack of many trades – he was a secretary, solider, preacher, alchemist, gambler, violinist and spy. He was a well-traveled, smart and successful man, but his luck ran out in 1755 when he was sentenced to five years in prison for practicing witchcraft. He managed to escape a year later and settled in Paris where he published a pamphlet of his exploits, which became a sensation. He next launched and made a small killing from the lottery.
Casanova traveled extensively, living off of his winnings and bottomless charm, but that didn't last long. At the end of his life, a bitter and broken Casanova wrote his autobiography,Histoire de Ma Vie, which detailed his numerous sexual exploits and cemented his legend as Italy's original ladies man. (Source 1 | Source 2 | Photo)
The warlord who was so prolific 1 in every 200 men are his direct descendants
Mongol warlord Genghis Khan was so prolific in his time that some 16 million men – plus an uncounted number of women – are his direct descendants.
In 2003, geneticists published a study that found that nearly 8% of men living in the region of the former Mongol empire carried nearly identical Y-chromosomes. (Y-chromosomes are passed down from father to son.)
Researchers mostly attribute the findings to the legendary seed sowing of Khan. Khan's empire stretched from the Caspian Sea to the Pacific. He slaughtered all that opposed him and took their women as his own, thus limiting genetic variation.
Although researchers don't have a sample tissue from which to test Khan's DNA (his tomb has never been found), the search is on to locate it and verify the study's findings. (Source 1 |Source 2 | Photo)
The womanizing poet described as "mad, bad and dangerous to know"
Where did Lord Byron find the time? In his relatively short life (1788-1824), he composed thousands of poems, traveled the continent of Europe and the Middle East, hung out with a multitude of friends, frequently participated in boxing and fencing, owned a wide assortment of animals (monkeys, parrots and macaws, dogs, a goat, a heron, and while he was a student at Cambridge, a bear) and had affairs too numerous to count with a wide assortment of women and men. He was also likely an alcoholic and suffered bouts of depression, paranoia and physical ill-health.
While we don't have an exact number – although he was rumored to have slept with 250 women in one year alone – he was involved in affairs with aristocrats, actresses, servants, landladies, worshipful fans, plus countless one-offs with prostitutes and purchased girls, not to mention a brief, disastrous marriage and an incestuous relationship with his half-sister – and that's just the women! Bryon even retained a keepsake from each of his conquests – clippings of hair from his lovers' lady parts which were stored in the archives of his publishing house until around 1980, when they disappeared.
(Source | Photo)
The self-proclaimed womanizer who felt uncomfortable with being called a "sex legend"
Actor Jack Nicholson will always be remembered for his Oscar-winning roles in One Flew Over The Cuckoo's Nest, Terms Of Endearment and As Good As It Gets, but his conquests are an equal claim to fame.
Nicholson is rumored to have slept with over 2000 women and has been linked to Anjelica Huston, Janice Dickinson, Michelle Phillips, Lara Flynn Boyle, Joni Mitchell, Melanie Griffith and the married Meryl Streep, but at 77, has slowed down considerably: "If someone says, 'Jack, you are a womanizer,' I don't deny it — but the life of a gigolo always ends badly. That is one of the reasons I feel uncomfortable about all that 'sex legend' stuff. I no longer have the energy to both work and fool around."
Watch Jack turn on the charm for Jennifer Lawrence at the 2013 Oscars: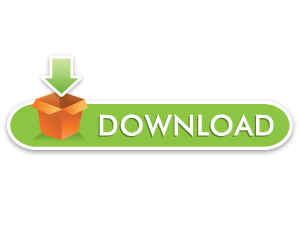 FOR Complain/Post Removal: SEND Message To Our Email ([email protected])
You can follow us on twitter
WhatsApp: +2348163548145

OR

Telegram: +2348163548145
The point of sharing this?
A lot of bad people are using nude pictures to scam innocent people especially women. If they lay their hands on your naked pictures/vidoes they can use it as a scam material to aid them in their bad adventures. When your nudes are uploaded here you can contact us for removal so far you have proof!WE DONT charge a DINE
If Ladies could listen to our advice, it will be to their own good because guys are not what they always appears when in happy mood. Never send your nude photos/videos to any man no matter how you love him. Your nudes are not so cheap that money/relationship can pay for them. When the relationship ends, you will be under the power of whoever has your nudes. A word to a wise lady.
My take: Never ever on any circumstance allow yourself to be video taped in any form whatsoever in the name of love or fun. The consequences can be really disastrous! Beware!