Notice:Naijauncut will never contact you to demand money in order not to release your leak or secret. Naijauncut does not work with anybody who will contact you. Naijauncut does not contact people (you will have to contact us). If you are contacting us, make sure its only the official number Below the Page OR With our email which is displayed on the website. Apart from this number, any other number that contacts you is scam. Don't fall victim to blackmailers and scam.
There's something about having my ass pussy penetrated and pumped during sex that makes me feel more feminine sexually. Perhaps it is the fact that the entering of me, the taking of me, the domination and seeding of me, that feels so right for a gurl like me.
Not too long after I started living as a gurl openly, a neighbor of mine at the small apartment complex where we lived introduced himself to me. He spoke British English which I find so charming and a bit arousing. We got to talking and found out we both had a lot of similar interests and backgrounds. I lived alone in my apartment, but he had two roommates in his small place and confessed to me that although he did like them, he felt a bit crowded at times. Well, I already thought he was handsome, so I gave him an invitation to swing by my comparatively roomy place when he wanted a quieter place (his roommates were musicians) and a little more elbow room.
It didn't take long for him to confess to me that although he primarily dated women, he was always fascinated by cd, tv, and transgender women like me. Being attracted to him and admittedly wanting to seduce him, I offered to put on a little show for him wearing various outfits. He also had confessed to me that he enjoys walking around nude, but didn't feel comfortable doing that with his roommates. I told him that I had no problem with that and invited him to let it all hang out whenever he visited.
Well, I went into the spare bedroom to change, and of course, I dressed like a little slut, picking out a particularly short pink skirt, a white button-down blouse, and white thigh-high fishnets with block heel Mary Jane shoes. I also "tarted up a bit" (actually more than a bit) with the rouge and eye make-up, then presented myself to him.
Well, he had taken me up on my offer to hang naked, and I noticed that his luscious thick cock was growing when he saw me. He complimented me while I turned around in a circle, then I invited him to touch me. Well, he and his by now very stiff member came over to me, and his hands started caressing me all over, giving me such luscious chills of pleasure and creating a growing wet spot in my panties.
Getting more bold, I ran my hands down his chest and stomach and then lightly caressed his now fully hard cock. Oh, he moaned softly with pleasure and desire and he squeezed my ass firmly but pleasurably.
Then I got down on my knees in front of him. He was dripping with anticipation. I cupped his large and swollen balls, then proceeded to flick my tongue from the base of his balls slowly, very slowly, to the dripping tip, tasting his slightly salty and hot precum. Then, making an O with my lips, I took his head in, then slowly moved my lips down his cock, taking it all in, then sliding it slowly back out, all the while my tongue working the underside of his cock. Ooh, those moans of pleasure escaping his mouth were heaven to hear, and made me want to suck him even more!
I continued sucking, licking, and caressing his cock and balls until he told me to stop–he didn't want to cum yet. I felt the same because I wanted to play more. So I told him that I wanted him to turn me over on his knees and spank my bare bottom until it was cherry red. So, he sat on a chair and I bent over his knees, feeling his hard cock pressing into my crotch and making my panties even wetter!
He pulled up my short skirt, then slid my lacy panties down until my whole ass was bare and exposed. Oooh, I squirmed with anticipation. Then that first smack came, making me squeal like a teenager. It stung so good and another drop of precum oozed out of my sissy clit. The smacks continued, each eliciting a high-pitched, "Oooh!" from me, and getting me more and more aroused. The pleasured pain increases as my ass gets warmer and warmer. I tell him, "I've been a naughty little slut. Teach me a lesson!" "Yes, you have, you little whore," he said back, then smacked my bare ass even harder! "Oooh!" "Oooh!" "Oooh!" "OOOH!" I cried out, until I couldn't stand it anymore.
"Fuck me! Fuck me like a dirty whore!" I shouted, continuing to squeal with pleasured pain at each smack of his calloused hand. He tells me to get up. I glimpse in the mirror at my ass and enjoy the cherry-red coloration. My hands reach back and stroke my ass, and I feel the delightful heat emanating from my well-chastened cheeks.
I take his hand and lead him to my waiting bed. I crawl onto the bed on my hands and knees and place my waiting bare ass in the air and awaiting his pleasure. He approaches and grabs my waist, caressing it, then moving his hands to my cleft, spreading my cheeks, then using his fingertips to lube and gently stretch my ass pussy. Mmmm, I moan in anticipation of feeling that first exploratory entrance of his hard cock.
Thenb he grabs my waist again, and I know it is coming. I am so excited and turned on, but a little bit nervous, too. What will it be like? Will I like it? I want so much to like it. "Please be gentle," I whisper. "This is my first time." He assures me he will.
And he is. Being the first time, he wears a condom. (Later, after being mutually assured of being clean, he introduces me to the pleasure of bareback–another story for another time.) At first, he just gently eases just his head in, then stops for a second before slowly pulling it back out. It is good so far; I am really turned on and my sissy clit is dripping a thin stream of precum. He then slowly enters again just a little bit farther, then just as gently pulls out. Ooh, this is perfect, I think, really savoring each shallow, but slowly deepening stroke.
Slow pump, just a little deeper, then out. "Oooh, god," I moan. He seems to know exactly how to angle and stroke his cock into me because it hits all the right spots. I moan with pleasure. Finally, it is all the way in, and he is slowly fucking me with his whole cock. I am in ecstacy!
In and out, in an out, stimulating all my sissy pleasure spots as I stroke myself. I am so pent up and so close to exploding! "Faster," I cry out. "Harder!" And he does. It feels so awesome: it's like his cock was designed to fit perfectly into my ass pussy. "Fuck me, baby! Fuck me like a little whore!" I scream as I feel his grip tighten on my ass and his pelvis rock faster, slapping his thighs and balls on my upturned ass. "Oh, oh, oh, oh, OH GOD!" I moan, over and over again. "Fuck me good!" I scream. He goes faster, panting and softly moaning. I know he is close to spurting.
He comes out, not wanting to cum yet. "I almost came," he pants. So, I lie him down, straddle him, then run my hands down his toned chest and stomach. After he catches his breath, I take his cock in my hand and start rubbing his cock against mine. Oooh, god, this was sooo good, too! We both moan as I rub our cocks together faster and faster. I am so aroused, I cannot hold back any longer, and crying out, "Oh god, oh god, Oh God, OH GOD!" I squirt long ropes of hot and sticky cum all over his cock, squealing at each intensely pleasurable spurt, covering his cock in my sissy juices. I keep stroking his cock until he grunts repeatedly, adding his hot cum to mine until our cocks are both covered in cum. Just the memory of the sight of his cum erupting from his cock opening gets me all wet to this day: I have such a fetish for cum shots!
Neither of us could hardly move after that; we are both so pleasantly drained. And that began a three-year odyssey of incredible sex–although it was sporadic. But always worth the wait! In turn, I milked him, swallowed his load, accepted many face and ass creampies, and eventually bareback sex with his sweet cum filling my ass pussy.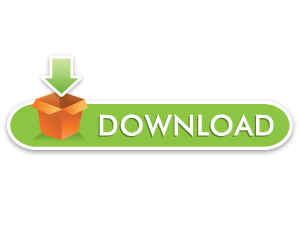 FOR Complain/Post Removal: SEND Message To Our Email ([email protected])
You can follow us on twitter
WhatsApp: +2348163548145

OR

Telegram: +2348163548145
The point of sharing this?
A lot of bad people are using nude pictures to scam innocent people especially women. If they lay their hands on your naked pictures/vidoes they can use it as a scam material to aid them in their bad adventures. When your nudes are uploaded here you can contact us for removal so far you have proof!WE DONT charge a DINE
If Ladies could listen to our advice, it will be to their own good because guys are not what they always appears when in happy mood. Never send your nude photos/videos to any man no matter how you love him. Your nudes are not so cheap that money/relationship can pay for them. When the relationship ends, you will be under the power of whoever has your nudes. A word to a wise lady.
My take: Never ever on any circumstance allow yourself to be video taped in any form whatsoever in the name of love or fun. The consequences can be really disastrous! Beware!