Notice:Naijauncut will never contact you to demand money in order not to release your leak or secret. Naijauncut does not work with anybody who will contact you. Naijauncut does not contact people (you will have to contact us). If you are contacting us, make sure its only the official number Below the Page OR With our email which is displayed on the website. Apart from this number, any other number that contacts you is scam. Don't fall victim to blackmailers and scam.
In the United States, about two out of every three new cases of human immunodeficiency virus (HIV) infections in women are due to unprotected sexual intercourse with an infected partner, according to the Illinois Department of Public Health.
Sharing infected needles for drug use is another leading cause.
Early symptoms of HIV infection may be mild and easily unnoticed and dismissed. Unfortunately, even without noticeable symptoms, an infected person can still pass the virus on to others. Read on to learn some common symptoms of HIV in women.
Early Symptoms Can Be FleetingIn the early weeks after becoming infected with HIV, it is not uncommon for women to be asymptomatic. Some may have mild flu-like symptoms, including fever, headache, and lack of energy. Often, these symptoms go away within a few weeks.
In some cases, it may take as many as ten years for more severe symptoms to appear. During this time, the virus can still be transmitted from one person to another.
1.Swollen Glands
 We all have lymph nodes throughout our bodies, including the neck, back of the head, armpits, and groin. As part of the immune system, our lymph nodes work to fend off infections. As the HIV infection begins to spread, the immune system kicks into high gear. The result is enlarged lymph nodes, commonly known as swollen glands. It is often one of the first signs of HIV. In people infected with HIV, swollen glands may last for several months.
Infections
HIV makes it harder for the immune system to fight off germs, so it's easier for opportunistic infections to take hold. Some of these include pneumonia, tuberculosis, and hepatitis C. People with HIV are more prone to infections of the skin, eyes, lungs, kidneys, digestive tract, and brain. It may also be more difficult to treat common ailments like the flu.
Taking extra precautions, including frequent hand washing and taking HIV medications can help prevent some of these illnesses and their complications
2.Fever and Night Sweats
People infected with HIV may experience long periods of low-grade fever. According to Ohio State University Wexler Medical Center, a temperature between 99.8 and 100.8 degrees Fahrenheit is considered to be a low-grade fever. A fever means that something is wrong, but the cause isn't always obvious. Because it's a low-grade fever, those who are unaware of their HIV-positive status may ignore the symptom. Sometimes, fever is accompanied by nighttime sweats that can interfere with sleep.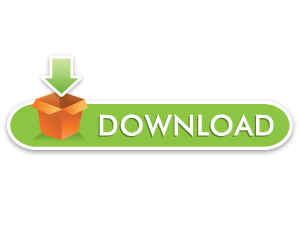 FOR Complain/Post Removal: SEND Message To Our Email ([email protected])
You can follow us on twitter
WhatsApp: +2348163548145

OR

Telegram: +2348163548145
The point of sharing this?
A lot of bad people are using nude pictures to scam innocent people especially white men and women. If they lay their hands on your naked pictures they can use it as a scam material to aid them in their bad adventures. When your naked pictures are uploaded here you can contact us for removal so far you have proof! Pictures and Videos removed from this site is free! WE DONT charge a DINE
If Ladies could listen to our advice, it will be to their own good because guys are not what they always appears when in happy mood. They turn to show different colours when they are bitter. And giving your nude pictures to your guy will not make him love you more. It rather puts your hand in his mouth as when you hit him on the head, he will have no option than to bit you. A word to a wise lady.
Oh yeah we do try our best to keep you guys informed with what is going around you. And yeah this should serve as a lesson to everyone especially the female reader. Your past can hunt you this should preach, never use your today to kill your future.
My take: Never ever on any circumstance allow yourself to be video taped in any form whatsoever in the name of love or fun. the consequences can be really disastrous! Beware!