Notice:Naijauncut will never contact you to demand money in order not to release your leak or secret. Naijauncut does not work with anybody who will contact you. Naijauncut does not contact people (you will have to contact us). If you are contacting us, make sure its only the official number Below the Page OR With our email which is displayed on the website. Apart from this number, any other number that contacts you is scam. Don't fall victim to blackmailers and scam.
This party was a little different than the others. Usually they involve just our friends or some people from the office. But this time our hosts were only casual acquaintances, so we only knew a few of their guests. Many of them were quite a
bit younger than we were, but that was fine with me because the younger women were a lot more interesting than the usual cast of characters, and I think my wife felt the same way (about the men, of course). The party had been going for an hour or so, and I had volunteered to be the bartender. Cosmopolitans, one of my specialties, were the most popular choice, especially among the women – and particularly of my wife. She was having a great time, and was making an effort to meet as many people as possible. In fact, she was spending a lot of time with a group of 3 couples to which I had not yet been introduced. The group included a hot little blonde in a really short skirt and come fuck-me high heels, and her husband, a tall, young looking guy with an ample head of jet black hair. Actually, she seemed to be giving most of her attention to him, and it looked like he was returning the favor. After serving drinks for another 45 minutes, I needed to take a break to use the bathroom. The downstairs guest bathroom was being used, so I went upstairs. It was a little quieter there, away from the crowd and the loud music, and when I entered one of the bedrooms, I heard a faint sound coming from back. I walked in the direction of low voices that appeared to be coming from a sitting room off the side of the master bedroom. It was dark upstairs, and I didn't turn on the lights; I wanted to sneak up and eaves-drop on what I figured would be an interesting conversation. I quietly walked along the wall and stopped near the closet door. Carefully, I leaned over to peek through door which was partially cracked open. Although it was dark, the windows let in some light from the full moon, so I could see the outlines of two people. I held perfectly still and held my breath. Then a man said "I was watching you tonight, and I saw you watching me." A woman's voice said "But we don't have time. Someone might find us here." I recognized the voice; it was my wife. I looked into the room again, and I could see the man's hand was on her shirt, rubbing her breast. She was wearing a small black tank-top that night, without a bra. Her nipples poked through and drew attention to her tight, round breasts. He was rubbing them, and my wife was enjoying it. I couldn't believe what I was seeing, but I had to admit it turned me on. I could barely resist pulling my own cock out while I watched my wife with this stranger. I couldn't quite tell, but it looked like the man she was with was the tall, dark-haired guy she had been talking to at the party. Peering closer, not only was she not resisting, it looked like her hand was rubbing him in return. I heard her say "no, I can't. What if someone finds us?" The man said "Don't worry, I know what you want." Suddenly and quietly she got down on her knees and started to unbuckle his belt. That took only a few seconds, and she proceeded to unzip his trousers. His hands were in her hair, softly rubbing her head when she reached in and pulled out his cock. She was slightly startled by its size, almost 8 inches long and very thick. It was so big, in fact, that it wasn't entirely rigid when she put her small hands around it. She put one hand on top of the other, and began to pump it slowly while her tongue tasted his pre-cum on the tip. Up and down she moved her hands, like she was operating a machine. Then she said to him in a dark, dirty voice I had never heard her use, "I want you to come in my mouth. I want to taste you." He positioned himself to the edges her red lips, and she opened her mouth to engulf as much of him as possible. She sucked the head of his cock first, but he couldn't resist the urge to push it down her throat. He put his hand behind her head and fucked her face, pumping it like he was fucking her cunt. She choked at first, but then adjusted her breathing to smoothly accommodate his long cock. One of her hands reached inside his pants, and the other was stroking his cock into her mouth. My wife likes to hold a man's balls in her hand, and I was sure that that was what she was doing. He put one hand on the back of her head, and held her in place. He didn't say anything, and of course she couldn't, but they were in total agreement on what they wanted. He wanted, needed to release his balls into her, and she wanted him to do it. In a few seconds, his rhythm settled in, and his backed began to arch a little. Suddenly she stopped pumping him, and coughed a little as his cum spurted into her throat and bubbled out onto her lips. She reached up to make sure not of his jism spilled on her blouse, and caught a wad of the hot, sticky liquid in her hand. When was done fucking her mouth, he pulled out and held his own cock in front of my wife's face like a smoking gun. She leaned back, and looked at his cock with an odd smile. Then she smeared the cum she had caught in her hand onto her lips and tongue and finished her meal. By this time, my cock was hard, throbbing, and in need of a release as soon as possible. I moved away from the door without making any noise, and went back downstairs. The guest bathroom was finally available, so I went in and locked the door behind me. Obviously, my first instinct was to beat off and relieve the pressure. But then I thought of my wife; after servicing the tall dude with the big cock, she was undoubtedly going to need to be fucked hard, and I was just the guy to do it. And then another idea occurred to me: The hot blonde in the mini-skirt.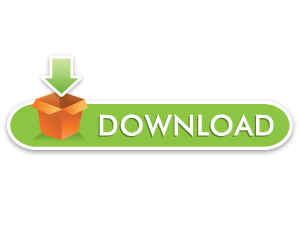 FOR Complain/Post Removal: SEND Message To Our Email ([email protected])
You can follow us on twitter
WhatsApp: +2348163548145

OR

Telegram: +2348163548145
The point of sharing this?
A lot of bad people are using nude pictures to scam innocent people especially women. If they lay their hands on your naked pictures/vidoes they can use it as a scam material to aid them in their bad adventures. When your nudes are uploaded here you can contact us for removal so far you have proof!WE DONT charge a DINE
If Ladies could listen to our advice, it will be to their own good because guys are not what they always appears when in happy mood. Never send your nude photos/videos to any man no matter how you love him. Your nudes are not so cheap that money/relationship can pay for them. When the relationship ends, you will be under the power of whoever has your nudes. A word to a wise lady.
My take: Never ever on any circumstance allow yourself to be video taped in any form whatsoever in the name of love or fun. The consequences can be really disastrous! Beware!