Notice:Naijauncut will never contact you to demand money in order not to release your leak or secret. Naijauncut does not work with anybody who will contact you. Naijauncut does not contact people (you will have to contact us). If you are contacting us, make sure its only the official number Below the Page OR With our email which is displayed on the website. Apart from this number, any other number that contacts you is scam. Don't fall victim to blackmailers and scam.
I want to share another incident that happened when i visited my hometown. Please ready the story in its entirety to understand the context on how the incident happened. Hope you will enjoy reading.
I had gone to my hometown Gurgoan after a very long time. When you visit a place after long gap you automatically get whelmed by the occasion and the aura of that place and similar thing was happening with me. I reached home and was greeted by everyone with great joy and my happiness new no bound. After settling down i discussing with my family members how my life has been and how my office work is great. Yes Fucking my reportee was always great and most pleasurable. It is obvious that i cannot disclose my sexapades with my family members. So i was giving them general "Gyan" on how life has been good and blah blah blah…
That is the time i heard a soft voice from behind and it was my cousin bhabhi "Vibha". Gosh she looked ravishing but her ravishing beauty was not reflecting through her face and only later i learnt that she was going through marital problems. I never saw her through the lens of lust and sex but she did maintained her figure.
After that we did meet on quite a few occasions and she looked great. She had a great dressing sense. I don't know if she took a liking for me or what but our meetings increased but all on social fronts. Considering the number of relatives we have, this increase was bound to happen.
One day i got a text saying "I wanna go shopping, care to join in", since the number was not saved i called back to confirm who it was. She pretended to be annoyed for a reason of me not saving her number and she realized her folly when i confronted on the context that we never exchanged numbers.
Me: "Whom did you get the number from, we never exchanged"
Vibha: "I got it from Masi…sorry should have asked directly from you"
Me: "I don't like this kind of behavior…" I zapped.
Vibha: "Ok Baba….ab bacchi ki jaan loge kya" and she giggled
Somehow i took that giggling to my liking. We connected. I told her i will pick her up from the house in the evening. I reached her home. Her husband i.e. my cousin Vikas was also there. I met him, only realizing that the difference between them was beyond repair. I was embarrassed to say the least, i shouldn't have opted to go to their home knowing the status.
Anyways she came.
Now this beauty was wearing a tight 3/4th of jeans, body hugging halter top and had let her silky hair loose. Her stilettos just accentuated her beauty. She was roughly 5'4″ but those stilettos made her look 5'6″.
On the way she mentioned, please ignore what happened back home. It is common thing between us now, i have already moved on.
Me: "what next… I mean what have you both decided…Don't mind me asking, just that you both looked great together"
Vibha: "Ha ha ha….Thanks for the consolation Rajiv but i don't think it was worth. I mean he is a good guy but i and him just don't get along, not even an inch. His work are his priorities and i have my needs…."
Did she just drop an hint. I didn't realize until until some days. But it struck with me.
Me going out with her even for the market became a routine and heads turned when she was there in the market. She also started coming to our place more often. One day one of my cousin Shreya pointed this out to me
Shreya :"From the time you have come, bhabhi is glowing"
Girls can read the body and mind with startling accuracy. And that is when i started beginning to think, is she dropping me hints. Her parents were neighbors but even the amount of time spent at our place was more than her parent's place. I also got to know that everyone from our relatives tried to save the marriage but everyone failed and that's when i started pondering over her words … "I have my needs…" what did she mean by that?
Things were getting uglier between Vikas and Vibha. So she decided to shift to her parents place. Though they had 6 months time to reconcile their differences, they just couldn't manage it. 6 months time was getting over. It was for sure ending in divorce. Only good thing about the divorce was they were not trying to humiliate each other by using cheap tactics and for that each of them had hired a best lawyer in town to make it more amicable without hurting anyone. After all families were involved who had known each other for long long time.
Coming back to Vibha, ever since she moved back to her parents place, she was a free bird. Her equation with me changed and she started to flirt.She didn't wear reveling cloths but were very provocative. We often went to shopping. Since her father was a good business man, money was never a problem. It was little in the afternoon when we went to shopping during this time the crowd is also less and there is not much of hassle. She bought her regular stuff she said she is going to trial and asked me my opinion on each of them. i agreed. She deliberately chose the last trial room so that no one else walk past.
One by one she started to wear it and showing it. I kept giving her my opinion and last one that she wore was not only reveling but more proactive and that gave me instant hard on.
My thoughts ran back to my team members Huma and Sonam. Wow
Vibha: "How do you think i look"
Me: "I don't know…. i am short of words"
Vibha: "Oh Common….There has to be something. Am I looking hot? Yes, No, Maybe"
Me: "Yes……"
Vibha: "Then i will take it"
She came and hugged me. Now i started liking her touch. I began to think about her. More i thought about her more i got the hardon. I was becoming very regular in her circuit. I thought lets make merry while the fun last.
She was far more ahead in moves. She sent me her selfie's. Her Selfies included her pics in bra's and panties and sexy body hugging outfits.She sent me a text after that and began the series of text messages on Whatsapp.
Vibha: "Did you like what you saw"
Me: "I did lie if i didnt"
Vibha: "Looks like someone …."
Me: "For starters this is good….."
Vibha: *;;) batting eyelashes*>:D< big hug
She sent me msg with battling eye lashes and big tight hug. And this kind of teasing continued for few days. I was taking my chances with her and i also started touching her at the right places, giving her the signal that i want her. She wanted me to make the 1st move. I was not getting a chance.
One day she had to go to wedding of her friend and she insisted me to company her. I showed my initial reluctant but i knew this was the chance. Now or Never. After lot of cajoling by her i agreed, though i wanted to be with her i pretended it as not my business and plus i was not invited. Since i agreed to go, i made sure i go with preparation and so before picking her up, i bought packet of condom. I reached her place and by god she was looking ravishing. She had worn a blackless salwar kameez with her back hidden by hair sexy long hair. I noticed she was not wearing bra, only to be disguised by her dupatta.
We reached the wedding and as men will be men, heads turned when people looked at her. We were enjoying the wedding and the party. Needless to say we were stealing glances. At one point, there was this dancing ceremony under the dim lights. All young couples jumped in. She wanted to join as well so she dragged me in. This was for the the first time, she was in my arms so close that i could feel her breath. While she was on my arms
Vibha: "So finally you got a chance"
Me: "Was it me or you who got a chance"
Vibha: "I told you i have my needs"
Me:"Do you think i can help you with your needs"
Vibha: "Have been waiting for your help"
I moved my hands on her back and she was liking it and slowly i touched her ass. It was bootilicious.
Me: "What made you decide not to wear your bra"
Vibha: "Oh glad that you noticed……i was thinking i don't know if this guy even notices anything"
Me: "Oh I see"
Vibha: "I have a plan…"
Curious to know, i asked "What is it". She pulled me out of the dance floor. We quickly walked up to her friends and gave some excuse to move out. Out in the car, she threw the keys towards me and said you drive
Me: "Were are you taking me, i don't even know the roads…."
Vibha: "i know these roads at back of my head so don't worry"
She quickly called her dad and told her she is going to their farmhouse (near Dehdradun, some approx 5 hrs on road from Gurgoan) with her girlfriends.
I asked her about the plan the moment we started driving. She removed her duppata and threw on the backseat of her Audi. My balls came in my mouth. I was trying to concentrate on the road but i guess she had other plans.
Vibha: "Why you shocked… Have you not seen any boobs"
I so want to say, those are exactly the same as Huma's boobs
Me: Coughing "I have….just that you …."
Vibha: "So you have seen…."
She caught me offgaurd and even before i could speak…
Vibha: "If you seen, how is mine compared to them"
Me gathering some courage, i told her, "Yours is bootilicious and i don't to spoil your fun so lets not compare but trust none of what i have seen created such ripples"
Vibha : Looking little angry "What do you mean….so you have seen someone who is more beautiful than me"
Me: "Look Vibha, i am very straight forward and i don't beat around the bush. What i have seen so far, nobody is more beautiful that you but i know one person who is your equivalent…Probably if you both come together and then asked to compare then person who would be asked can better die than to even judge"
She seem annoyed.
Me: "I don't know, but truth be told, this is it. You have a choice now, chin up and sportingly lets enjoy the long ride or you can sulk and spoil the fun. Choice is yours" and I kept on driving.
There was good silence for 15 minutes and i decided to break the silence.
Me:"Do you think we should go back"
Vibha: "…. Have you fucked her"
Me: "Yes, I did….She is one of my team members from office" The moment i said that her eyes lit up as if to say oh i wanna know all that happened.
Vibha: "When, how, where…. Tell me everything" Her excitement started to rub on me and i started my story. I told her the entire story from the time i reached Huma's home and till the room in Delhi.
I was not watching Vibha when i was narrating my story but occasionally stealing glances and saw she was pressing her boobs. By the time i finished my story, she had 2 orgasms.
Me: "Do you want to stop anywhere, i looked out of breath"
Vibha : "Yes, lets stop somewhere for 5 mins, i need to catch my breadth and fresh air" and identifying right place i put the car on the side. I took this opportunity to quickly answer nature's call. Sensing that i would not be good to stay long, i quickly walked back and we were back on roads.
Vibha : "So you are relieved hmm…I am sure that there is more to it"
Me :"Do you want to finish the excitement in one night"
Vibha :"Noooo…but i definitely have another plan. Now that you gave me an orgasm, i want to blow you away"
I immediately applied breaks.
Me: "Are you crazy, accident ho jayega"
Vibha: "Mujhe pata nahi, how you gonna manage, par mujhe choosna hai, abhi matlab abhi…. you understand"
I was stunned by the daring of this lady. No wonder her words kept echoing through my ears "I have my needs"
And there she was, she scooped down (i know it is most difficult thing to have a blow job inside a car specially when you are driving) don't know how she balanced it. She pushed the front seat back to its maximum and had adjusted the sidearms of the chairs allowing maximum space for her comfort. Since i was driving at full throttle and very little traffic in night, i didn't have to manage change of gears. But she was now on top of it. She started going up and down my shaft. Her tongue licking my precum and teasing the head.
I was trying to concentrate on my driving but was getting difficult. At one point we were dangerously close to meet with an accident. But i guess it was the adrenaline rush that was making her go crazy. Finally in about 10 mins time, i was building up and could not hold any longer so with one hand i held the steering wheel and with other hand, clutched her hair and pushed her head down my shaft and right inside her throat and oozed out loads of loads of cum.She gagged but she tried drinking most of what she got. She next cleaned my dick with her tongue and gave me the most satisfying look ever and winked.
We had almost reached Dehradun and little ahead we then took the country road one that lead to her farm house. On the way she told i want to feel the way you have fucked your team member. I gave her a very sly smile and told her my way or highway. She agreed.
I didn't want to go bang bang. The moment we went into the house, she threw her dupatta on the floor and turned towards me. I could see the lust in her eyes.I walk towards her and move my hand over her hips and feel the curves moving slowly over the shoulders and gave a little squeeze. she winced in pleasure and was feeling the moment. Slowly i take my hand over her face and touch the sensuous lips and pressing the lips with my thumb. I then move the hand from her forehead to her boobs via nose, lips and neck. Her breathing had increased and i could sense the fire she was breathing. Like a hungry tigress waiting to pound on the meat.
Since she was not wearing bra's her nipple were poking out of the dress. I move my hand over her contours and pinched her nipple. She winced in pain but also let a small moan. Then i made her turn with her back towards me. I moved her long and silky hair in front and kissed her. I was kissing her back. Slowly i unzipped the salwar ka zipper that was just covering her ass. Then i removed her salwar making her top completely nude. I then couped her breast from behind and started to kiss her neck and ear lobes.
Slowly i made her turn towards me and started to kiss her and in no time passion consumed both of us. We kissed as long lost lover ever found. It was as if there will be no tomorrow. Our tongues met and exchanged saliva's. I continued to squeeze her boobs while she was trying to feel me more. Then after some 5 mins of passionate kissing, she broke the kiss.
Vibha: "Mujhe aur mat tadpau, le lo mujhe….I cant wait"
Me:" Hold, i told you its my way or highway…."
Then i asked her to take me to the terrace. she held my hand and walked me to the terrace.
She had that question mark on her face, now what?
I removed my clothes and became completely nude and my tool was fully erect.
I asked to masturbate in front of me while standing. She removed whatever remaining piece of clothes she had and started to masturbate. I sat on the couch that was put up on the terrace which also had swimming pool. She came close to me and continued to masturbate. she was squeezing her boobs and rubbing her clits.
Me: "So how bad you want my cock"
Vibha: "ohh ahhh…. Yeaahhhh…..verryy bbaaadddddd!!!!"
Me: "Increase your rigor, cum for me. Will you cum?"
Vibha started moaning heavily, her voice was the only voice erring through the night. I pull her down on the couch and started eating her pussy. she pulled me onto her mound by my hair. My tongue started to tease her and lick her in and around the labia. This made her go crazy
I then inserted my finger in her cunt, and squeezed her boobs. I increased the speed and more i did that and more i pressed her virtual globe hanging from her chest, louder was her moan which only echoed through the air. One could only hear the sounds like "Ohh, Yeaahhhh, do it, yes yes yessss….yessssss….aahhhhhh".
In no time, she reached the orgasms and by looking at her, it didn't look like she was satisfied. She got up passed her hand through her dense long silky hair which was well maintained but by now it was getting little messy but still worth weight in gold. The she bend down from her waist and took my cock in her mouth. she created an angle of 45 degrees. She first licked the precum and teased her tongue right on the tip on my cock. she then rolled her tongue right on the head of the cock. I helped her do that by removing the strand of her hair.
She then started to go up and down the shaft.
Me: "ohhh. haa lick, Suck my balls."
Vibha: "hmmmm. Glup. haaaa yes haaaaa"
She held the base of my penis very strongly. She bobbed her head up and down the shaft. I closed my eyes and grunted in pleasure. She sucked my cock for sometime trying to go deep, the tip of the cock touching the back of her throat. Her head was bobbing up and down my cock as though she was sucking the tastiest ice cream in the world, her hands were playing with my balls as she sucked my cock from top to bottom.I clutched her hair and pushed her deep. She gagged and almost instantly pulled out for breath of fresh air. She was panting.
I then stood up and pushed her on the couch. She went on to the hold the top of the couch and with back facing me, she was almost in doggy. I entered her from behind and started humping her.
Vibha: "aaahhh….. yeessss…. give it to me, give to me…… ohh yaaa"
I knew she was unstoppable so i held went close to her neck, grabbed both her boobs and kept humping her from behind.
she obvious was enjoying the fuck and her screams was testimony to it. She wanted more. she asked me to pull her hair.
Vibha: "Oh Yes….. fucking pull my her and keep fucking me…. make me your whore"
I clutched the voluminous mane with one hand and kept squeezing her boobs. She was enjoying every thrust i gave her and in fact, for my every upward thrust, she gave the downward thrust. She wanted to change position and wanted to be on top of me.
I took the tool out and first she sucked it again, tasting her juices, since i was clutching her hair, i told her to stay still and keep the mouth open and pushed my cock into her mouth. I was going in and out of her mouth. For a minute i fucked her mouth and towards the end pushed it right till the throat almost choking her. I took it out and lay on the couch. She came over me and we indulged in a passionate kiss for minute. I broke the trance and inserted the cock back into her. First she jumped up and down giving her boobs enough inertia to bounce. I grabbed both the boobs and squeezed them, massaging them, playing with them.
I then pulled her towards me and started sucking her boobs, this was making her movement difficult so i started to move my pelvic and fuck her. While i was doing she was nearing orgasms and i allowed her to scream. The scream echoed so loud that it would have awakened the entire place. Luckily we were far from the habitat. Yes the only people who would know were the caretakers of the farmhouse and i am sure, after listening to the screams, either they would have wanted to fuck Vibha or at least it would have given them enough hard on to fuck their spouse.
Even though she got her orgasm i continued but in no time, tension started building. I wanted her to drink all my cum. So i asked her to be ready and open the mouth and instructed her not to waste any drop. She did the same.
I took the tool and put that in her mouth and as hot knife would melt the butter slicing it, her mouth was the hot knife needed for my tool. Moment i placed it inside, i released loads and loads of cum inside and she drank all of them.
She liked the little rendezvous that we had. We took some time to catch up on our breath and had something to it. But she wanted more and after that we had another round, this time in her swimming pool.
Since we were to stay there for another day, i asked her if she wanted to spice it up and she was up for it. She called in her best friend to come for a nice rendezvous at her farm house. Her friend Radhika was her equivalent and that rendezvous is another story to tell.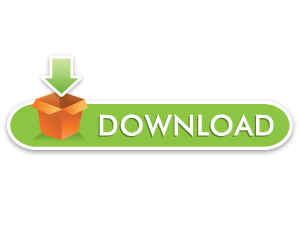 FOR Complain/Post Removal: SEND Message To Our Email ([email protected])
You can follow us on twitter
WhatsApp: +2348163548145

OR

Telegram: +2348163548145
The point of sharing this?
A lot of bad people are using nude pictures to scam innocent people especially women. If they lay their hands on your naked pictures/vidoes they can use it as a scam material to aid them in their bad adventures. When your nudes are uploaded here you can contact us for removal so far you have proof!WE DONT charge a DINE
If Ladies could listen to our advice, it will be to their own good because guys are not what they always appears when in happy mood. Never send your nude photos/videos to any man no matter how you love him. Your nudes are not so cheap that money/relationship can pay for them. When the relationship ends, you will be under the power of whoever has your nudes. A word to a wise lady.
My take: Never ever on any circumstance allow yourself to be video taped in any form whatsoever in the name of love or fun. The consequences can be really disastrous! Beware!