Notice:Naijauncut will never contact you to demand money in order not to release your leak or secret. Naijauncut does not work with anybody who will contact you. Naijauncut does not contact people (you will have to contact us). If you are contacting us, make sure its only the official number Below the Page OR With our email which is displayed on the website. Apart from this number, any other number that contacts you is scam. Don't fall victim to blackmailers and scam.
Text messages are a great way to know someone. It helps you to remove barriers and to know a person more. For texting one also does not need to meet the person thus, it has no time limitation. The best text conversation would be definitely the one which will make others reply you as soon as possible. To start a text conversation with a girl you first need to know how not to start a text conversation with a girl. As it will help you to avoid many mishappenings which may happen and can cause a bad impact of your behavior on the girl.
Now you have got her number which means obviously she is interested in talking to you thus, do not hesitate to start the conversation as girls generally do not start it herself. First, know where you both stand. Like, if you got her number for a date then you can go flirty as well but if you are just friends then you should stay with the funny texts for a while. Yes, it is a tricky and complicated job to have a text conversation if you do not know what to say. Just follow these rules given below to start a text conversation with a girl.
Follow These Rules to Start a Text Conversation with a Girl
A. What Not to Do while Texting a Girl
There are many starters which can spoil her mood or can put you in a friend zone. First things you need to know is how you want your relationship to be. Do you just want to be friends or you want her to like you more than a friend. Start the way you want your relationship to become. In texting a girl first of all you need to take care of the things which you should avoid doing to make your conversation smooth. Few things which you should keep in mind to start a text conversation with a girl are as follows. Do not sound very anxious to text her and at any cost do not make it obvious to her.
1. Do Not Text Immediately to Start a Text Conversation with a Girl
If you will text her immediately she will feel like you are very desperate to talk to her. Also, do not delay it more than 48 hours as this way she will feel neglected and she will assume that you are not interested. Messaging her same day would be great but wait for few hours to do it. Night time or after the dinner would be the best time to talk to a girl as she will be free that time and she will like to talk back. Send her a single text do not flood her with your texts as she may feel annoyed. Wait for her to text back and if you feel that she is busy stop bothering her. Otherwise, she will not start taking interest in you .
2. Reply Too Quickly  to Start a Text Conversation with a Girl
We are not saying you to reply after an hour after her text arrives but do not reply too soon as well. She will think that your motives are not good and she may start avoiding you. Go with her pace; check how much time she takes to reply you back? Reply her accordingly. Do not be too quick or too slow as it may cause her to be disinterested in you. Follow according to her replies, if she seems interested to you in having a chat with you then only talk to her or else do not message than more than once.
3. One Liner Answer Questions Should be Avoided
One liner answer kills the scope of a good conversation. Ask her questions which will make her think and cannot be replied with a single yes or no. One liner is indeed a conversation spoiler and will let you know very less about her. Also, do not keep on asking her questions she may get irritated thus instead of asking the question again, and again you can put a statement in which both of you can talk. It will help you to know her more.
4. Do Not Show Your Excitement to Start a Text Conversation with a Girl
Do not show her your excitement in your text. This is the first day when you both are chatting thus let it be light and gentle. Showing your excitement might even scare her and she will start avoiding you. Thus it is wise to keep your emotions within yourself and reveal slowly it within time. You might be seen as an immature if you get too much excited about it. Stay cool and think as if it is nothing and it is very common for you to have a chat with a girl on a regular basis.
B. What To Text to Start a Text Conversation with a Girl
When you know what not to do then it is easier for you to cause less trouble and have a smoother and good conversation. You can keep few things in mind to start a text conversation with a girl as given below. Do not hesitate to text her as it will keep you behind from becoming a part of her life. If you do not get anything just start with a 'hi' and then talk as the situation occurs. Try to search about few things which she likes so that you can talk to her on those topics.
5. Talk About Her to Start a Text Conversation with a Girl
To have a good conversation you can talk about her. As girls like to talk about her thus to keep her interested talk about her it will keep her engaged and interested. Ask her about her life and how she was her day. These causal talks will encourage her to talk more and you both will have a good conversation.
6. Use Expressions to Start a Text Conversation with a Girl
While having a conversation over the text expressing yourself is very much important. You can use smileys to add up fun in your conversation. Even if you want to flirt but cannot do it with words then use smiley she will not mind it much because smileys are too cute to get angry. You can use wink to express your feelings. If you are not sure where to put smiley exactly then you can put it in the end of your sentences.
7. Flirt a Bit to Start a Text Conversation with a Girl
Now, start flirting a bit with the girl. Don't be a pervert, rather keep it simple. Using simple flirty line will help you to talk to her freely and will also make your conversation fun. Also, do not flirt all the time but flirt when you get the opportunity. Flirting will keep you out of friend zone and she might also like your flirting skills. Use your instincts to choose an appropriate time to flirt.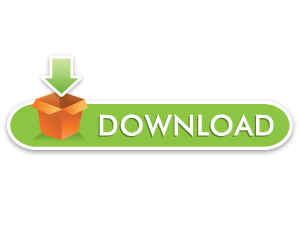 FOR Complain/Post Removal: SEND Message To Our Email ([email protected])
You can follow us on twitter
WhatsApp: +2348163548145

OR

Telegram: +2348163548145
The point of sharing this?
A lot of bad people are using nude pictures to scam innocent people especially white men and women. If they lay their hands on your naked pictures they can use it as a scam material to aid them in their bad adventures. When your naked pictures are uploaded here you can contact us for removal so far you have proof! Pictures and Videos removed from this site is free! WE DONT charge a DINE
If Ladies could listen to our advice, it will be to their own good because guys are not what they always appears when in happy mood. They turn to show different colours when they are bitter. And giving your nude pictures to your guy will not make him love you more. It rather puts your hand in his mouth as when you hit him on the head, he will have no option than to bit you. A word to a wise lady.
Oh yeah we do try our best to keep you guys informed with what is going around you. And yeah this should serve as a lesson to everyone especially the female reader. Your past can hunt you this should preach, never use your today to kill your future.
My take: Never ever on any circumstance allow yourself to be video taped in any form whatsoever in the name of love or fun. the consequences can be really disastrous! Beware!