Notice:Naijauncut will never contact you to demand money in order not to release your leak or secret. Naijauncut does not work with anybody who will contact you. Naijauncut does not contact people (you will have to contact us). If you are contacting us, make sure its only the official number Below the Page OR With our email which is displayed on the website. Apart from this number, any other number that contacts you is scam. Don't fall victim to blackmailers and scam.
Going off to college is exciting, new thing in your life. If you're single maybe the most important thing that interests you is how to find a boyfriend in college. Maybe you're a bit nervous about college life, which is understandable.
Anything exciting and new usually makes us feel a bit nervous. So let's have a look at some ideas about how to find a boyfriend in college so that you could feel a little bit more empowered!
Join a club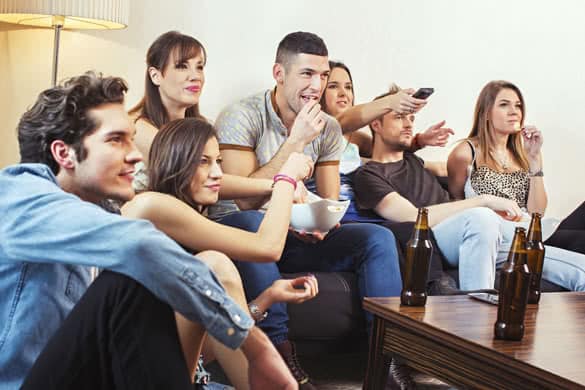 The best place to find a guy you'll have something in common with? A club where people have the same interests you do. Whilst you might have interests that mainly attract girls, like, say ballet classes tend to have more women than men attend them if you have a little spare time you can join clubs that aren't your main interests but are still focused on things you like.
Even if you aren't making movies in your spare time, but you can still join the movie club if you enjoy watching and talking about movies.
Joining clubs also means you have the opportunity to meet with women whom you can become friends with. Not only will friendships help make your experience at college all that much better, it will also mean you have girlfriends with whom you can attend parties, go to bars with, etc. It's nice to have a wing woman when looking for a boyfriend!
Study outside your dorm
If you're wondering how to find a boyfriend in college, a good place to start is to simply look around. Get out of your dorm – take your books and study in the library, in the park, or at the coffee shop. Not only do cute guys study all over college, they also have jobs there. It might turn out that your barista is hotter than any guy you've ever met.
Maybe it's not always conducive to do "heavy" studying out amongst people if you're easily distracted, but you can do things like reading course material or more simple homework tasks.
If you want to encourage guys to walk up to you, be sure to smile at them when your eyes meet, avoid wearing headphones and sit by yourself, as opposed to surrounded by five girlfriends. Men don't usually approach women if they're in a group as they feel intimidated.
If you are in a group and want someone to approach you, establish eye contact and smile a few times and then go somewhere where you're alone for a few minutes. Like pick up a coffee, or check out a book on the bookshelf. That will give him an opportunity to approach you.
Get a job
As mentioned, lots of guys attending college work on campus, so there's a plenty of opportunity of meeting one if you get a job on campus too. At work, it's often easier to connect with someone than when walking them by on campus. And as it's not a job you need to keep for the next twenty years, it isn't so bad if you date someone there.
Just be sure it's not the job you need to get through college because then mixing work with pleasure is probably not a good idea. If you do, take it very, very slow. We're all attracted to a lot of people, but only a few turn out to be someone we actually want to be in a relationship with.
Find out how they treat you before falling in love and getting serious with them if you want to mix work with pleasure.
In class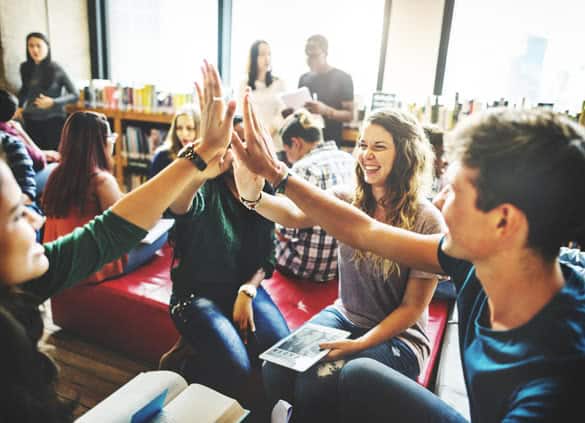 Wondering about how to find a boyfriend in college is sometimes actually about "how to be found." If you want boys to notice you, be sure to smile and talk in class. Even if you aren't the most outgoing person, practice speaking in the class by answering the professors' questions.
Wearing nice clothes and caring for your looks also help if you want to be noticed. It's said the difference between a friendship and a relationship is sex, so men have to be attracted to you to want to date you.
Some people think clothing, hairstyles, etc. are superficial and sure, it's not what's gonna make a relationship last, but showing your personality through your appearance helps. Wearing jeans and a hoodie ever so often is fine, but doing it every day gets boring. And being shy and hiding behind clothes that make you disappear really isn't going to do you a favor.
Whilst it might take a while to get comfortable to wear clothes that show you off, be sure to wear something that is truly you. Something that you're comfortable with personality-wise. Because your personality is what guys are looking for.
Claim your space. Show your beauty. Show your humor. Show who you are.
Make friends
The more friends you make, the more parties, outings and events you'll be invited too, which means there's a greater chance of meeting single guys. Besides, friends like introducing single friends to each other. And chances are, if they're a good friend, they'll introduce you to good people.
Join meet-up groups
The answer to how to find a boyfriend in college is sometimes hidden away from campus. Meet-up groups in cities are excellent places for meeting new friends and singles. It's kind of like college clubs, only they're open for anyone.
Most people who move cities use them, as do natives as it's a network connecting people with similar interests. There are meet-up groups for anything and everything from entrepreneurs to gourmet cooks and anything and everything in-between.
Pick-up skills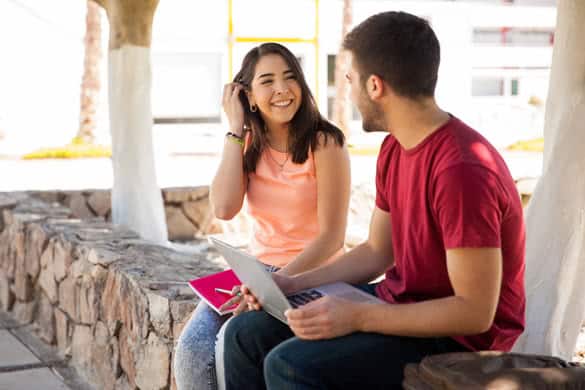 I know, I know it's douchebags trying to get girls who use pick-up skills…right?! Actually, pick-up skills are based on the psychology of socializing. There are guys who use it in the wrong way to manipulate people, but here's the deal: some people are naturally good with people and flirting because they grew up in an environment where they learned.
Other people aren't great at people skills because they didn't randomly end up in situations where they learned, which means they accidentally alienate people all the time simply because they don't know how to establish a connection.
It's not manipulative to be good with people. It's like saying please and thank you and smiling – it helps you connect with people. So read The Game by Neil Strauss and read a couple of self-help books about how to get better at approaching people.
It won't just help you with flirting, it will help you with getting jobs, managing people, leading projects, etc. Not just that, it will help you determine what people's true feelings are as well.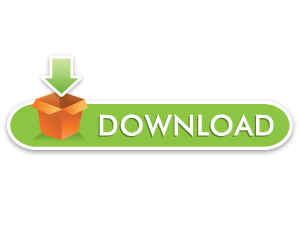 FOR Complain/Post Removal: SEND Message To Our Email ([email protected])
You can follow us on twitter
WhatsApp: +2348163548145

OR

Telegram: +2348163548145
The point of sharing this?
A lot of bad people are using nude pictures to scam innocent people especially white men and women. If they lay their hands on your naked pictures they can use it as a scam material to aid them in their bad adventures. When your naked pictures are uploaded here you can contact us for removal so far you have proof! Pictures and Videos removed from this site is free! WE DONT charge a DINE
If Ladies could listen to our advice, it will be to their own good because guys are not what they always appears when in happy mood. They turn to show different colours when they are bitter. And giving your nude pictures to your guy will not make him love you more. It rather puts your hand in his mouth as when you hit him on the head, he will have no option than to bit you. A word to a wise lady.
Oh yeah we do try our best to keep you guys informed with what is going around you. And yeah this should serve as a lesson to everyone especially the female reader. Your past can hunt you this should preach, never use your today to kill your future.
My take: Never ever on any circumstance allow yourself to be video taped in any form whatsoever in the name of love or fun. the consequences can be really disastrous! Beware!